Anita's Experience
Let me fast forward everything Zzzz…….. The vegetarian Satay was just too good. More than it was the peanut sauce which they served with. I m sure but did not dare ask if it contained eggplant in it but if I were to bet on it legit had brinjal I mean eggplant and to reassure you, it means baigan. I did not want to spoil its taste and exclusively did not order any drink or coffee or sides to give it, its own main space. Though the name suggests chop suey cafe it has more to what one would expect from a cafe.
Prabjeet Experience
Driving through Dempsey hill, we realized it has many cafes and had decided next time we are in for a cafe, we would go to Dempsey hill. Today was the day and the first one the list of cafe searches in Dempsey on google showed Chopsuey Cafe, and we came here exploring for something new.
We had a break as I was travelling for past few weeks as borders were open well across south east asia
The ambiance, presentation, and service were impeccable, highly recommend this popular destination for relaxing lunches and hearty dinners. Featuring an extensive menu packed with delicious Anglo-Chinese fare.
We had a good unwinding couple of hours, sharing some laughs and indeed a good find. I was wearing a t-shirt which has my name monogrammed on it. This is the first of 5 of them I got for my social branding video series.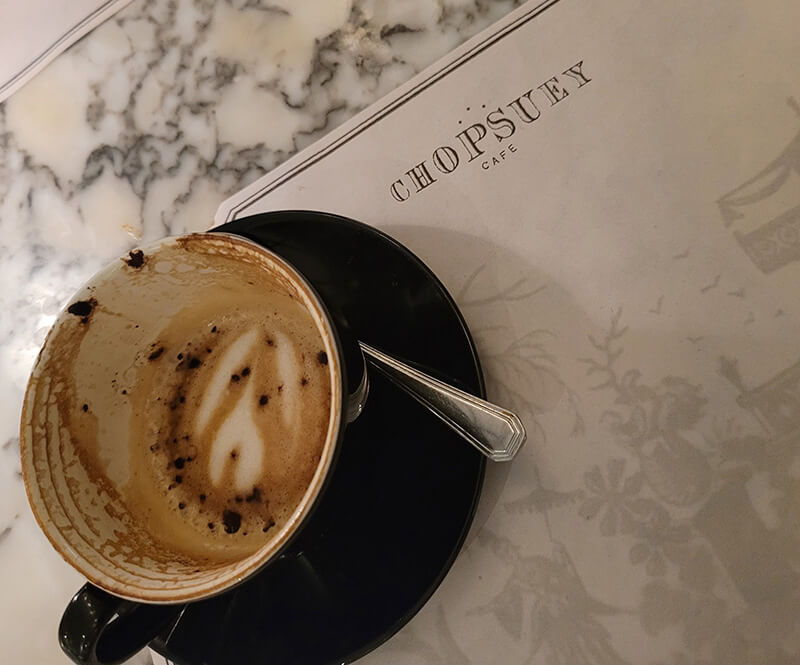 ---
Location: 10 Dempsey Rd, #01-23, Singapore 247700
Date: 18 May 2022
Type: Cafe