Anita's Experience
An abundance of nature at sight and luxury on floor.
It was planned for a sure shot set up to make me feel special. And I did feel too. I was raising my glass for the end to the new beginnings of our 100th. I didn't want it to get over and was absorbing everything in slo-mo, frame by frame. It was so surreal that it felt like a dream.
We never realized that our love for cafes and coffee would take us on such an epic journey, but we're totally living for it! It's like we're explorers on a quest to find the coolest, most unique cafes in the world! And let me tell you, it's been a wild ride so far!
Prabjeet Experience
Excitement and sadness at the same time, not sure what you call that feeling. The excitement of completing 100 cafes/restaurants and the same sadness that it was getting over.
We chose Anita's Bday, 24 June 2023, to complete this and was on the cruise in Halong Bay. To make it more memorable, we did two sessions on the same day, one on the deck on the cruise and the other in the bathtub.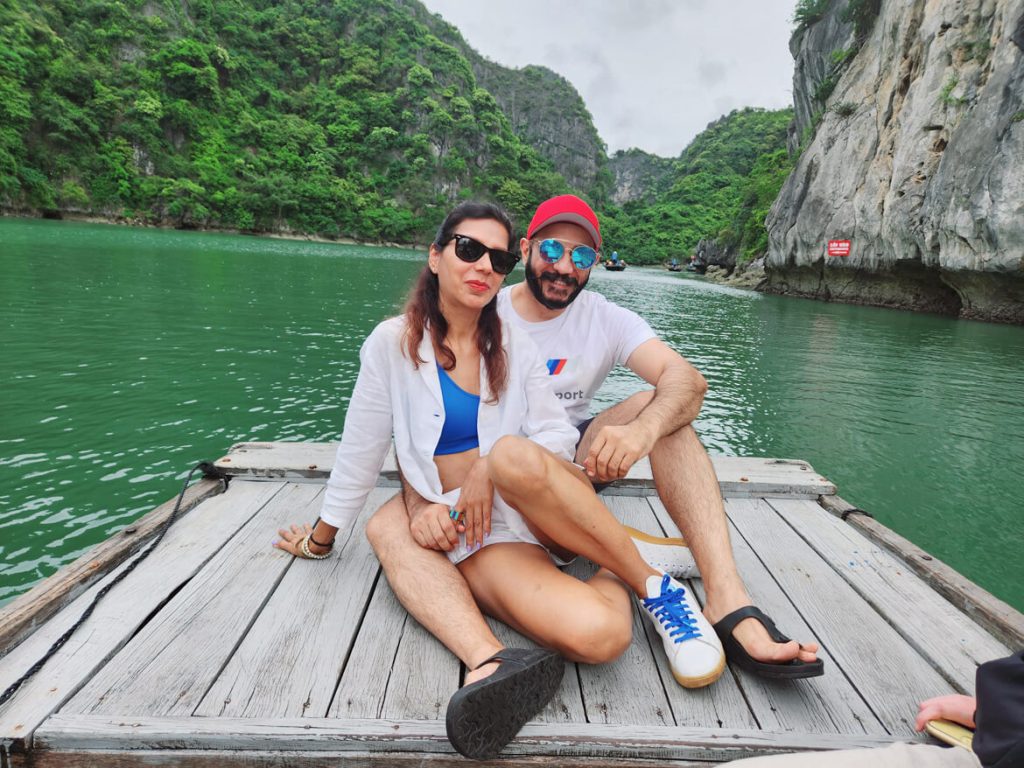 ---
Location: Ha Long Bay, Vietnam
Date: June 24, 2023
Type: Cafe