DESCRIPTION: "La" means Passes, and "Dhak" means numerous, and thus Ladakh is known as the "Land of High Passes."
Total: 11,300 km – Flight: 9448 Km, Car: 1500 Km, Bike: 352 km
Singapore to Delhi – By Flight 4150 km
Delhi to Kashmir – By Flight 645 km
Kashmir to Leh to Jammu – By Car 1500 km
Jammu to Delhi – By Flight 503 km
Delhi to Singapore – By Flight 4150 km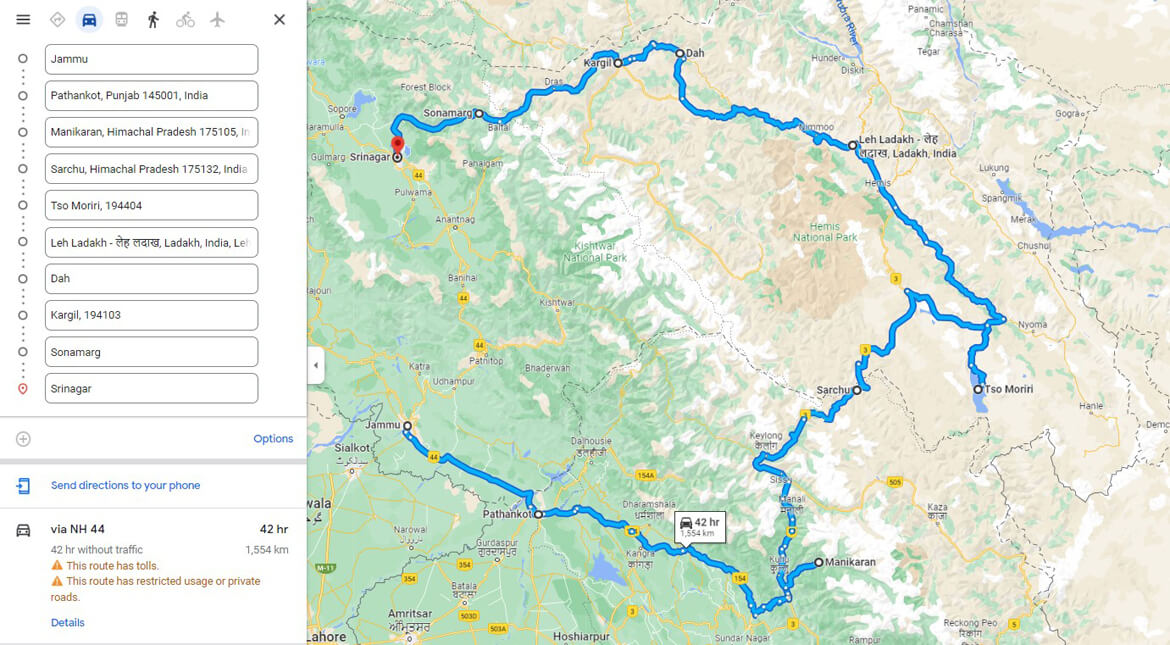 There are only two ways to reach Ladakh, one is from
Manali to Leh,  and the other is from
Srinagar to Leh.
As we did Manali to Leh on the bike last year, we planned to take the other possible route and a different mode of transport, the cars.
START POINT OF ROAD JOURNEY KASHMIR – Srinagar:
Some of our team members had already reached and were housing in charismatic Dal Lake's famous boat house.
– Boat house, to pick my team: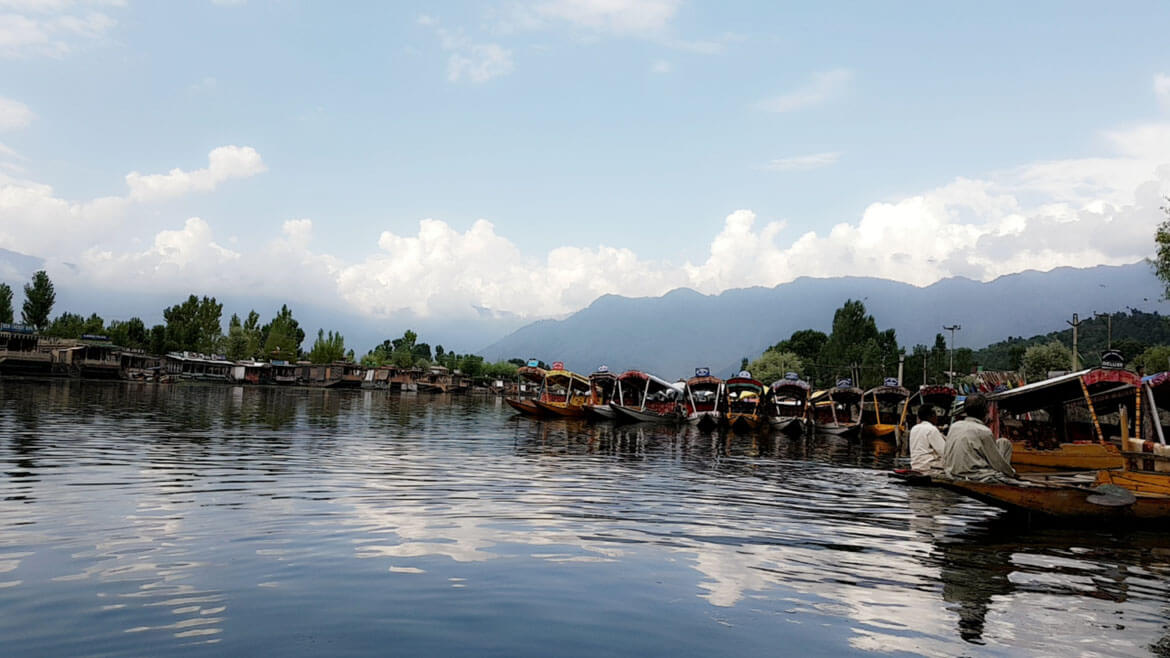 The charismatic Dal Lake that stretches across a 26 sq km is a major tourist attraction. It is filled with narrow water canals, beautiful lotus and vegetable gardens and shops. Experience living in the middle of a lake, wake up to the glistening pearls and watch the sun submerge in the water, as you spend a day on a houseboat in the Dal lake.
Reached Dal Lake, waiting for others to get out of the boat house and cross the Dal Lake so we can start our road trip. The cars were already packed with food, cooking essentials, drinks and all that would be needed.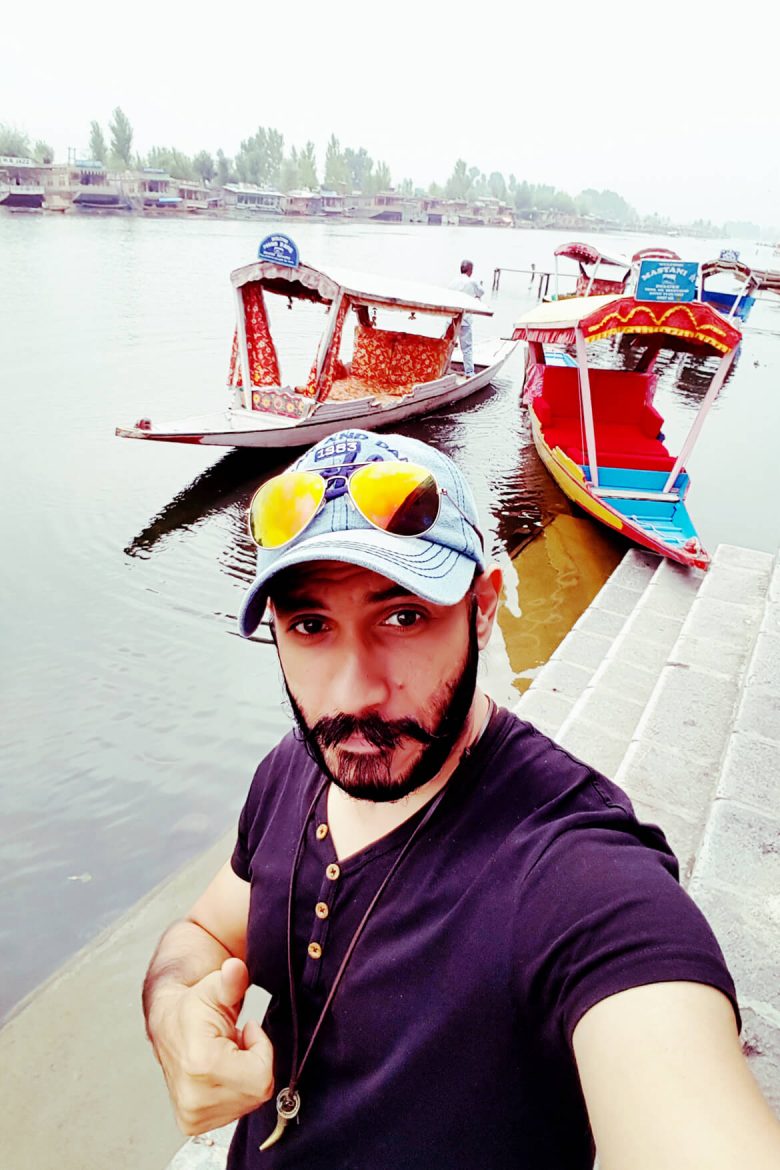 From Srinagar, our first pit stop was Sonamarg, it was be around 85kms to reach.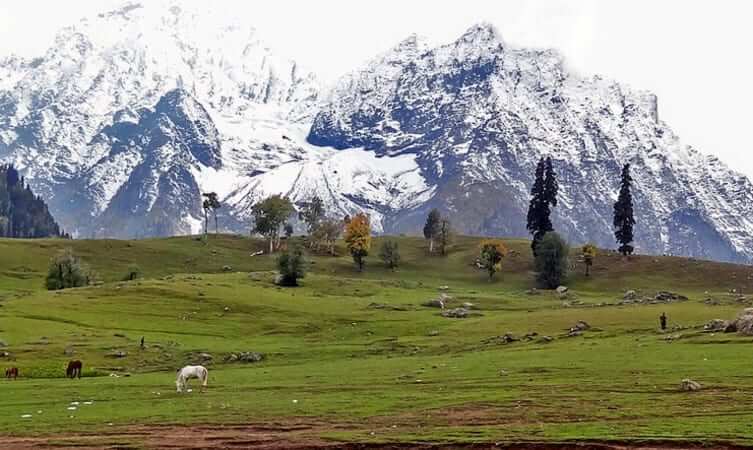 Sonamarg is one of the enticing destinations that you would come across on your way to Leh, from Srinagar. Being situated at an elevation of 2800 m above the sea level in Jammu and Kashmir, Sonmarg allures all its visitors. It is encompassed by lakes and glaciers and mesmerising lush green vistas, this makes Sonamarg a perfect attraction for tourists.
Next day we headed towards Drass, via the Zoji La pass, which was another 62kms.
The pass was amazingly beautiful and equally scary, the first pass on our tip many more to follow.
Not an easy pass to drive for a fainted heart.
The monastery is located at an altitude of 3,600 meters (11,800 ft) in the Indus Valley.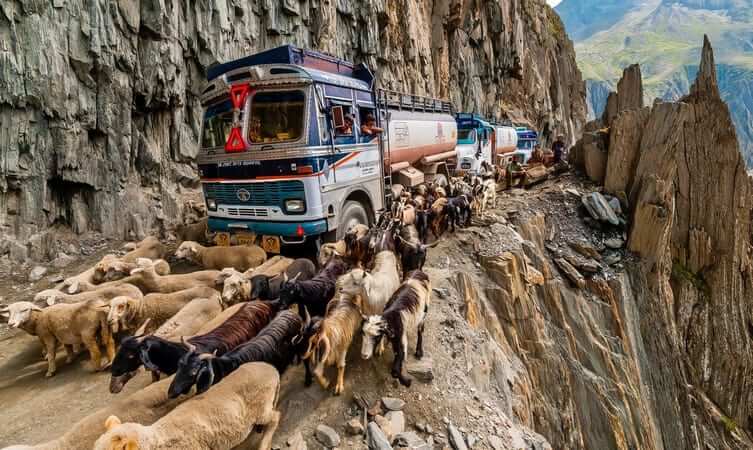 Zoji La is a high-altitude pass connecting Kashmir and Ladakh and is, therefore, an important stopover destination if you are heading to Ladakh. The pass is beautiful in its majesty- the cool winds always blowing here add to the zest of the mighty mountain view that confronts the eye when you step out onto the pass.
Altitude: 3,528 metres (11,575 feet)
From Drass we travel another 58 kms and reach Kargil,
Kargil city is famous for the Kargil War between India and Pakistan, which was fought between May and July, in the year 1999. It is remembered as one of the most intense battles that took place between the two countries, and relics of the war can still be found in Kargil.
Kargil is also famous for its mixed population, consisting of people belonging to many countries, races and religions, including Hindus, Muslims, Tibetan descendants and Dhards.
The Kargil War Memorial, also known as Dras War Memorial, is a war memorial built by the Indian Army in the town of Dras, near Kargil city in Kargil district of Ladakh, India, commemorating the 1999 Kargil War between India and Pakistan.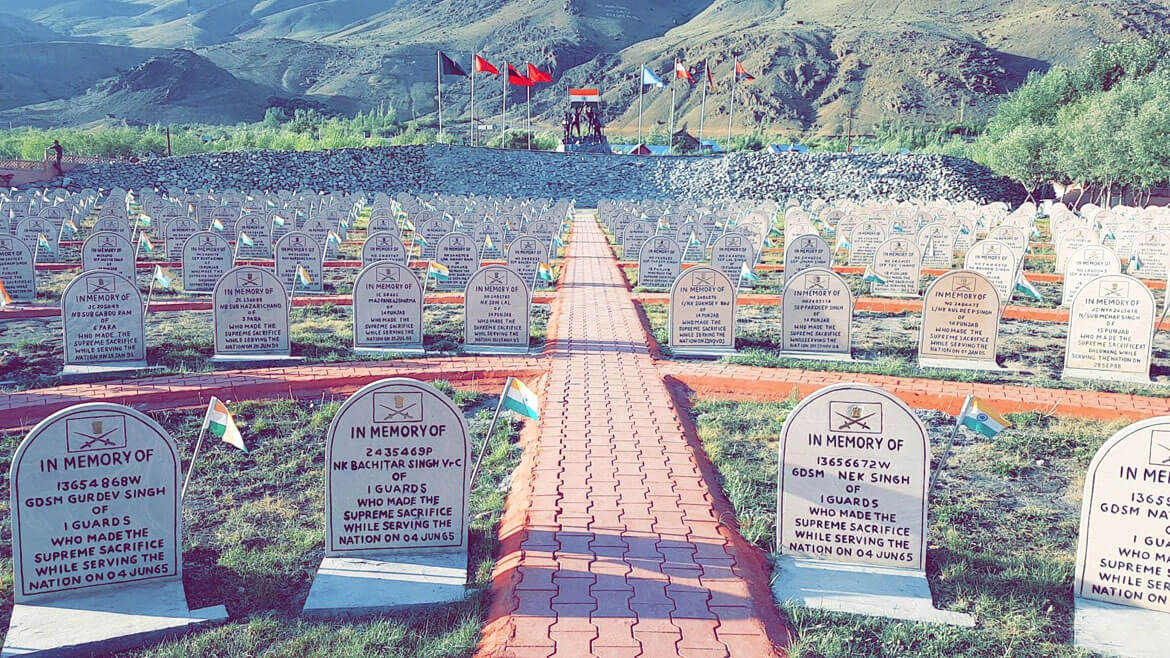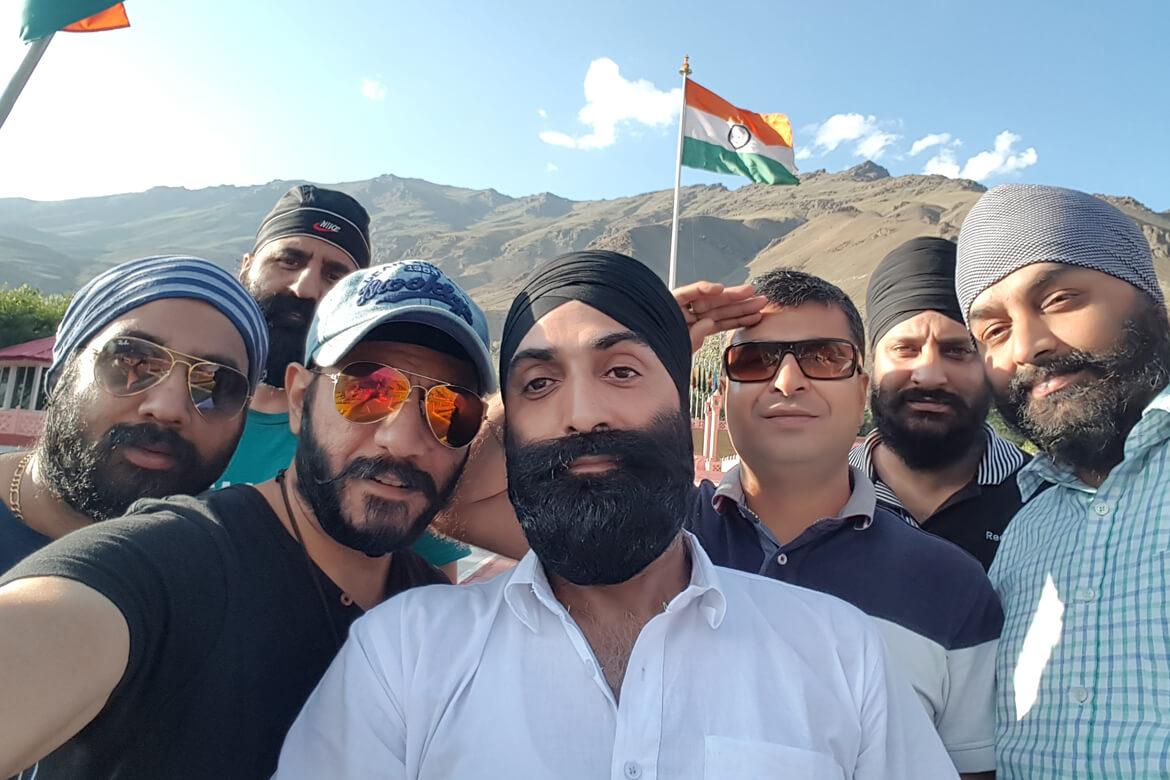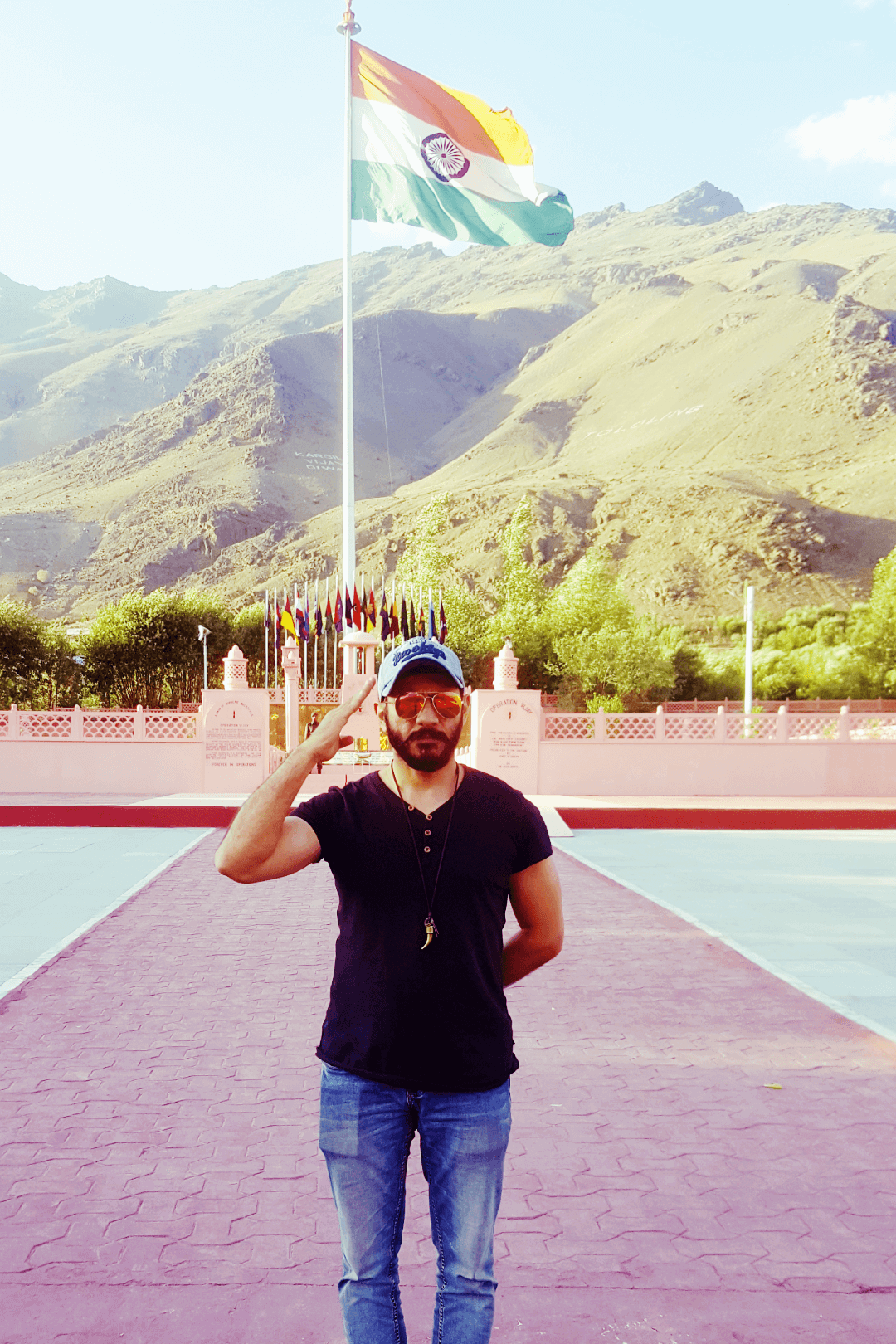 Next DAY STARTED with another amazing pass the Fotu La Pass:
The highest pass on the Srinagar- Leh highway, the Fotu la is a magnificent pass and offers fantastic views of the mountainous neighborhood. Driving on the Fotu la pass is an experience of a lifetime- the wide-open roads with little to no traffic and the mountains looking on making the drive an adventure in itself.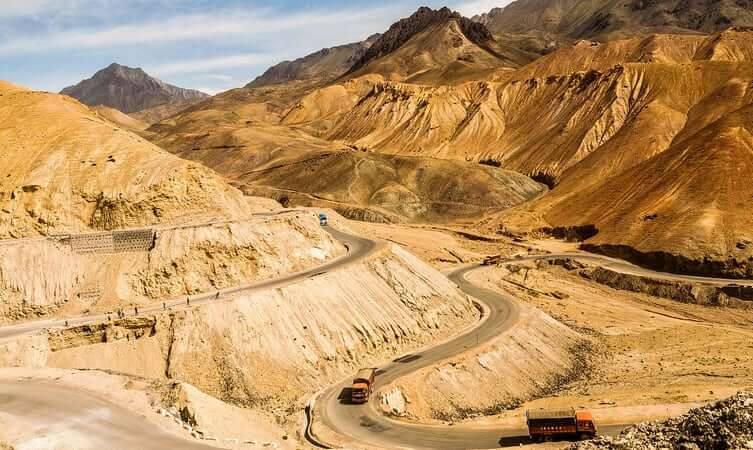 Wild and chilly winds blow here all through the summer months and make the place a memorable one. Ladakh is a beautiful region and Fotu La embodies this beauty in a very majestic fashion. The tryst with nature that Fotu la brings stay in your heart for a long time.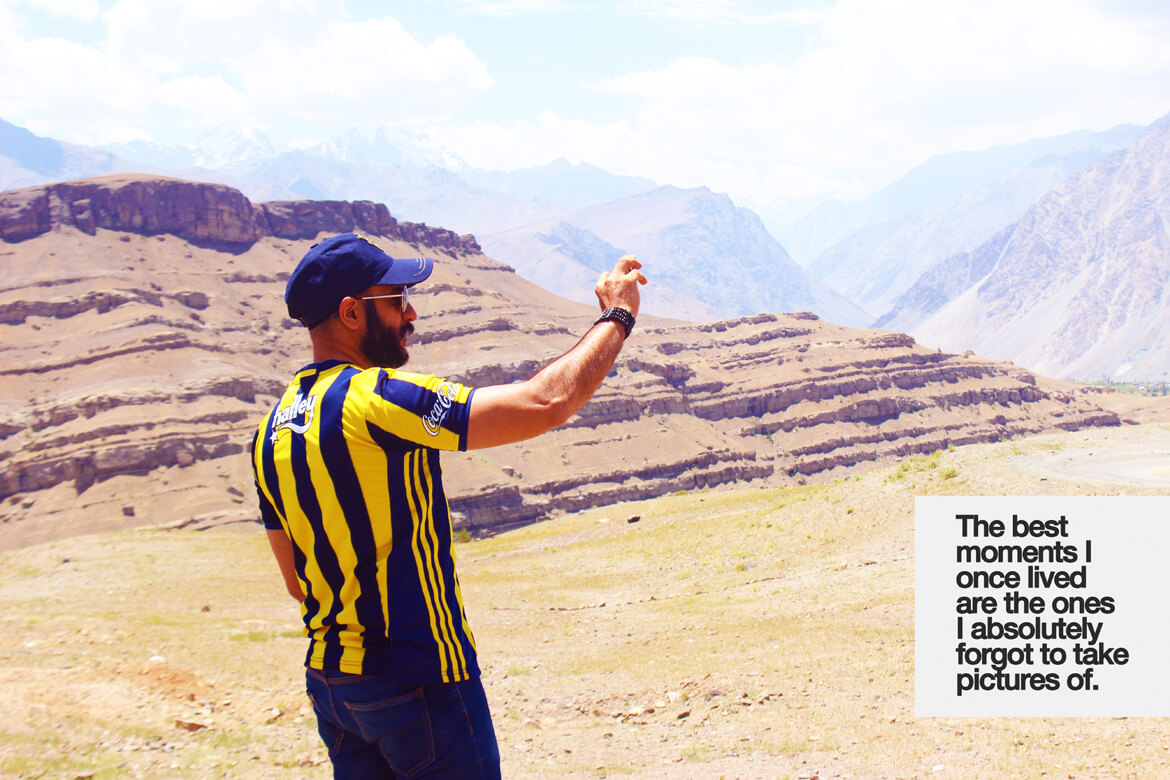 Altitude: 4,108 metres (13,478 feet)
Gurdwara Sri Pathar Sahib
Next Day we had planned to Visit the Gurudwara Sri Pathar Sahib, the Buddhist Montessori's and hence we all got into Pagdi's
The monastery is located at an altitude of 3,600 meters (11,800 ft) in the Indus Valley.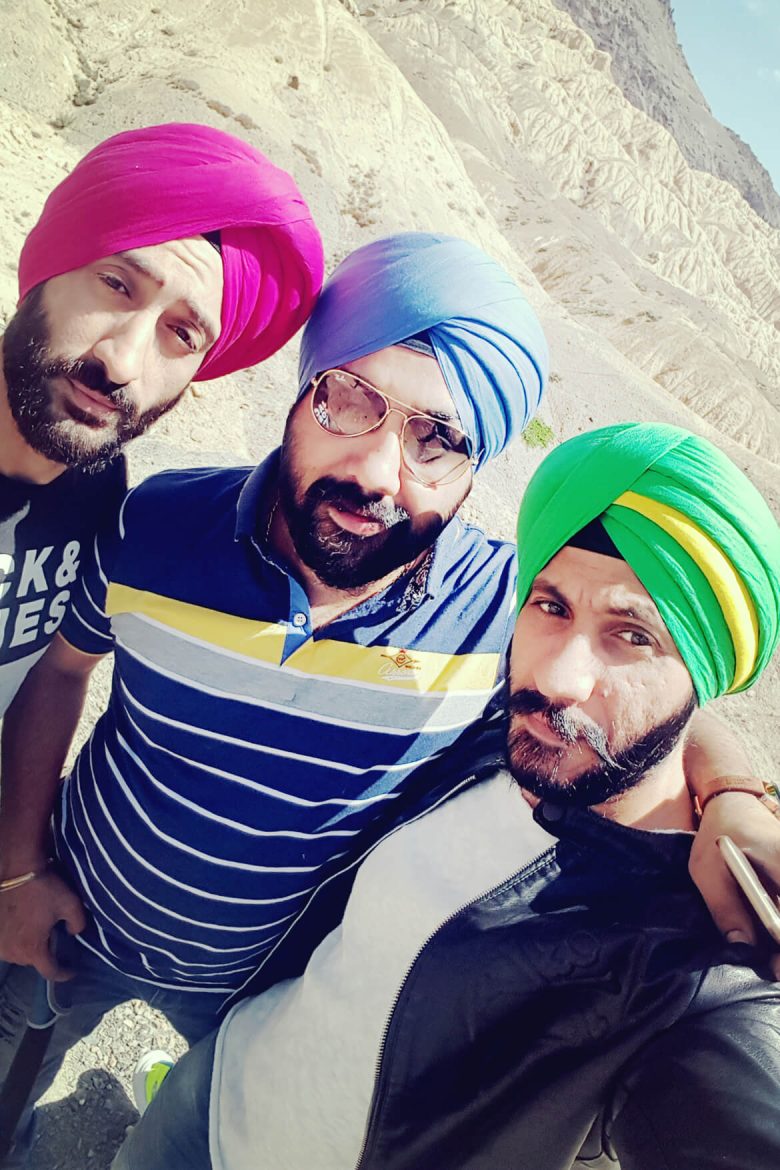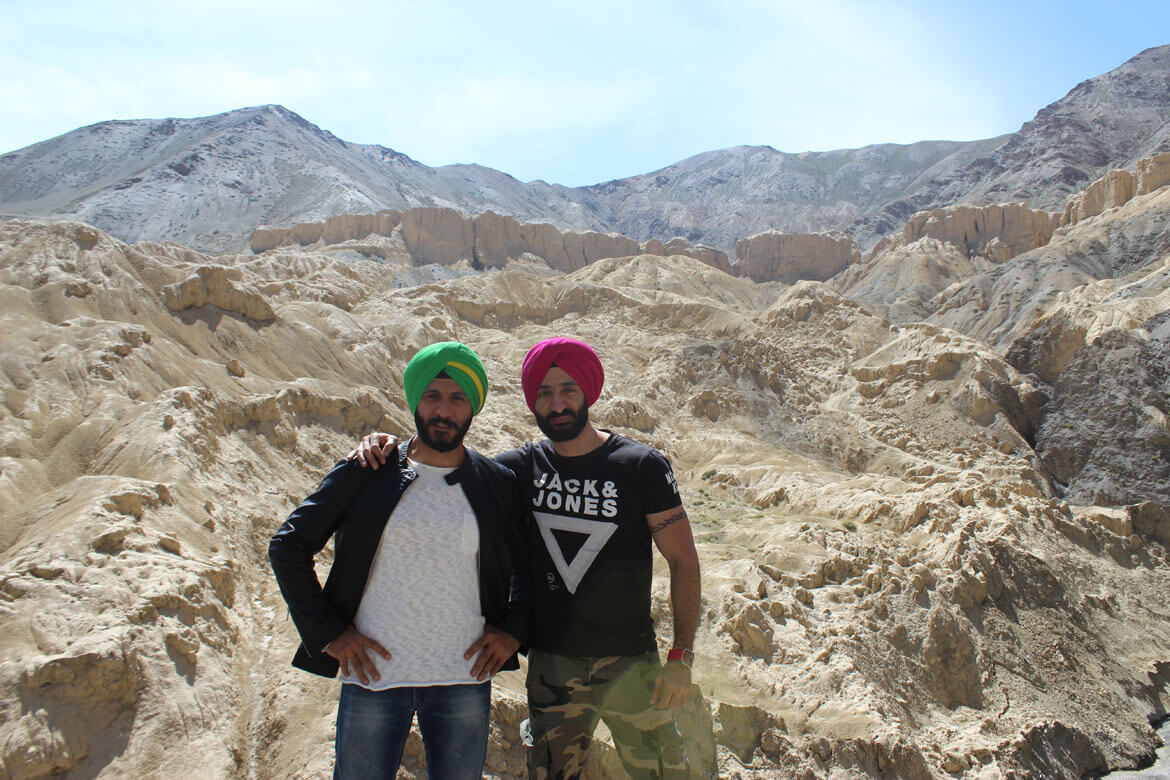 Apart from the beautiful ride we found many interesting things on the way, some we took photos and some stayed with us in our hearts.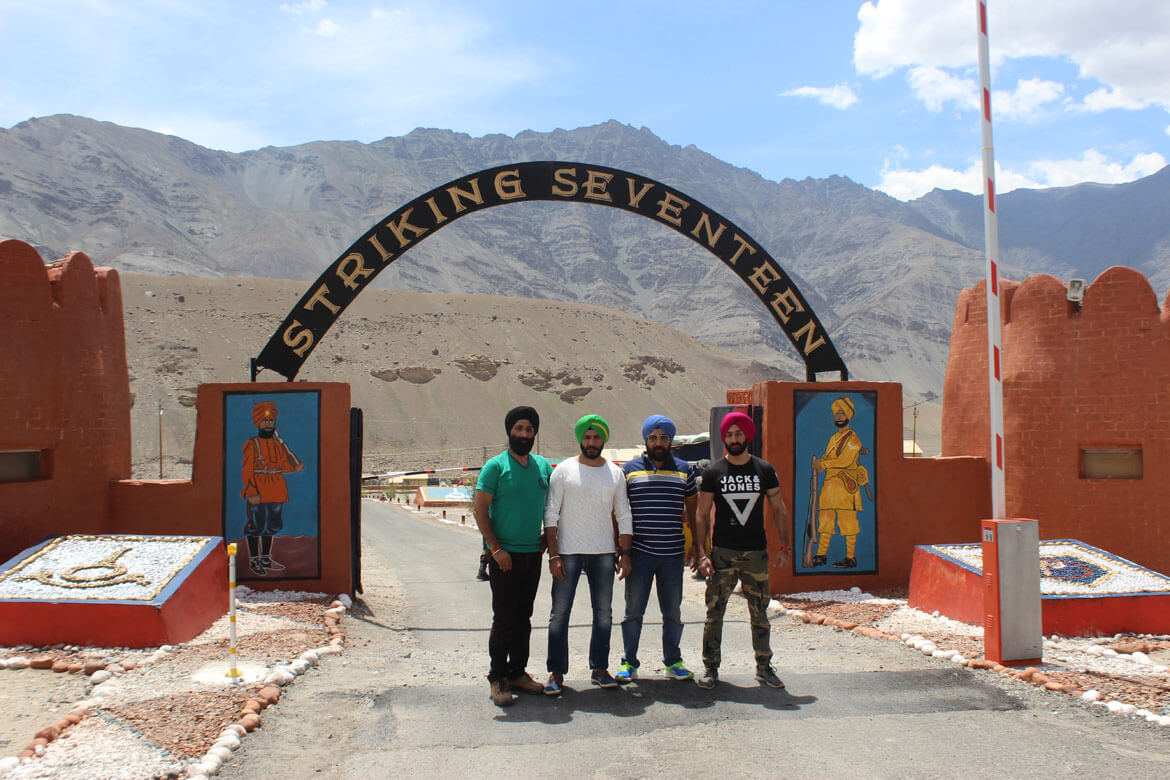 Gurdwara Sri Pathar Sahib: is a beautiful Gurudwara sahib constructed in the memory of Guru Nanak, about 25 miles away from Leh, on the Leh-Kargil road, 12000 ft above sea level. The Gurdwara was built in 1517 to commemorate the visit to the Ladakh region of Guru Nanak Dev, the founder Guru of the Sikh faith.
History and more information: Gurdwara Sri Pathar Sahib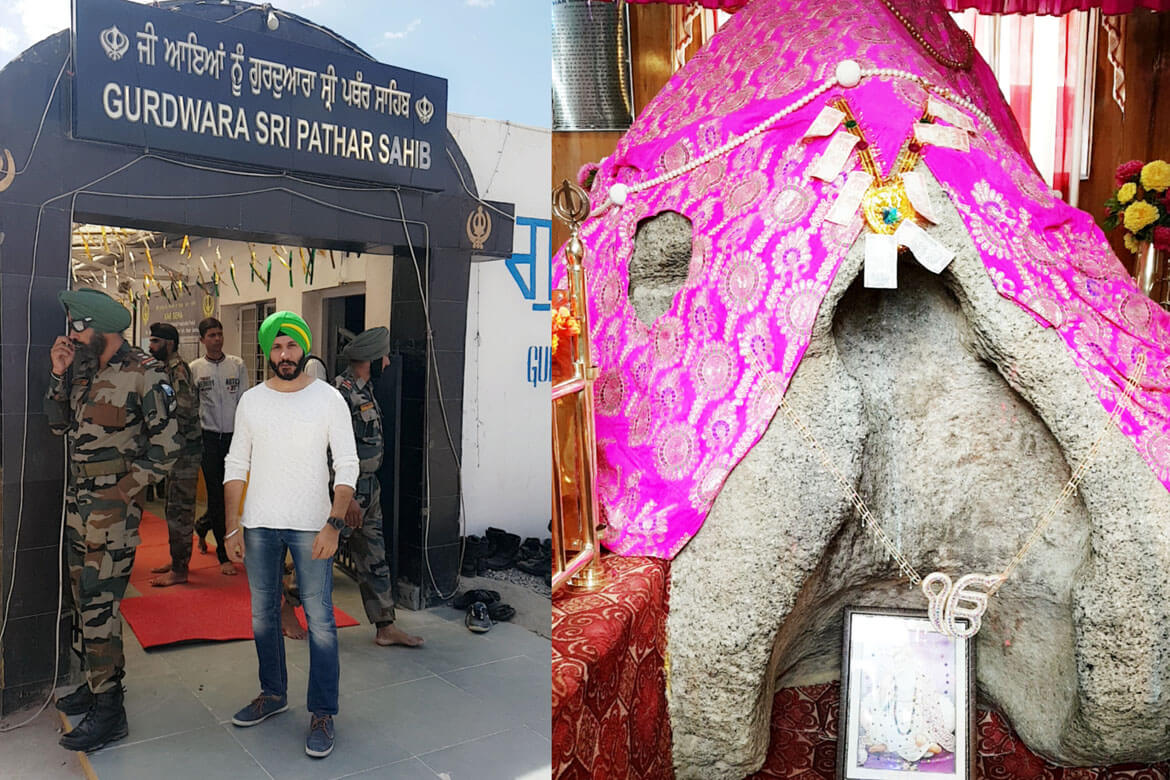 Confluence of the Indus and Zanskar Rivers in Leh:
Nimmu is a beautiful valley that marks the confluence of the Indus River and Zanskar River. The Indus River drains the dry and deserted terrains of Ladakh's landlocked valley and serves as its lifeline. Zanskar, on the other hand, is a tributary of this river and merges into it from the north-eastern direction. On its way to the meeting point, the river passes through the spectacular Zanskar Gorge
The monastery is located at an altitude of 3,600 meters (11,800 ft) in the Indus Valley.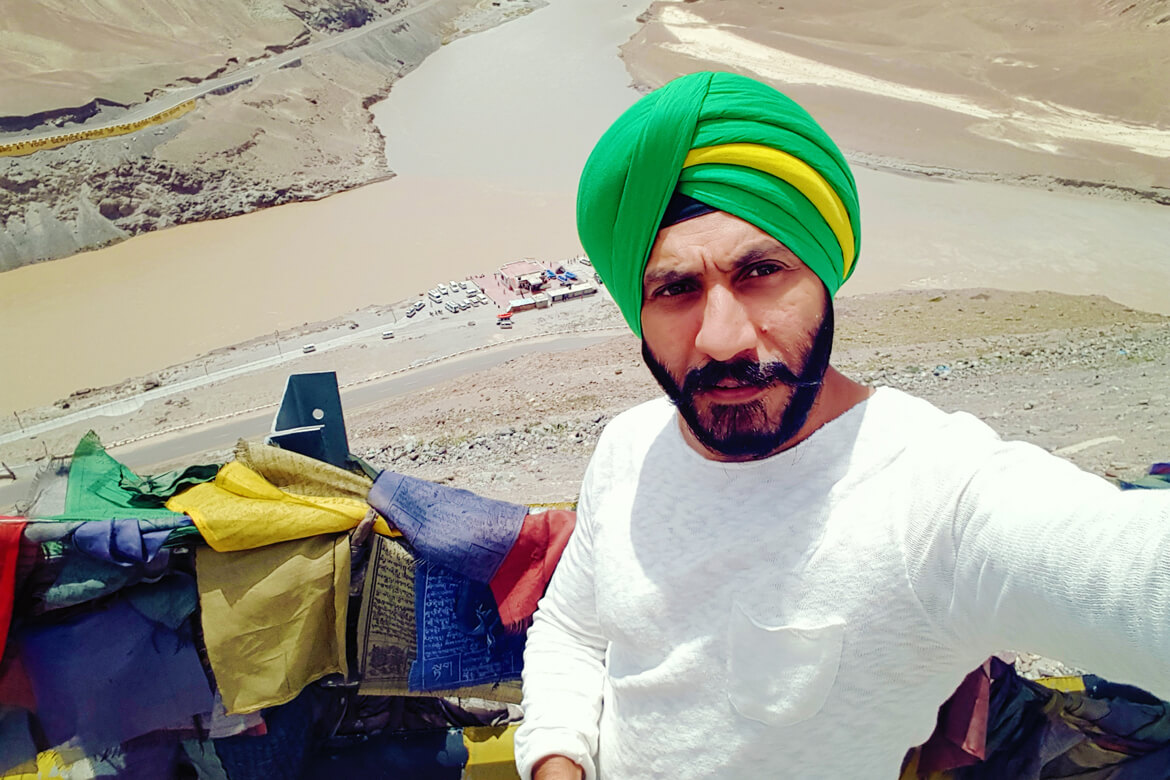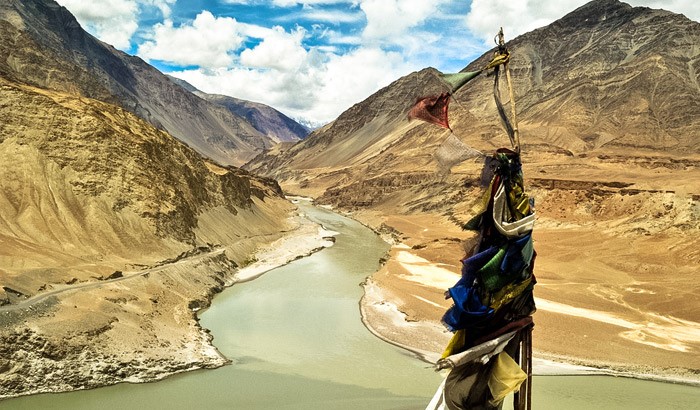 A magical place where your vehicle is pulled up the hill by the strong magnetic forces present in the region located some 30 km from Leh.
Another theory Magnet Hill is a gravity hill located near Leh in Ladakh, India. The layout of the area and surrounding slopes create the optical illusion of a hill. The hill road is actually a downhill road. Objects and cars on the hill road may appear to roll uphill in defiance of gravity when they are, in fact, rolling downhill. It is 7.5 km southeast of Nimmoo and 26.5 km west of Leh on Srinagar-Ladakh road.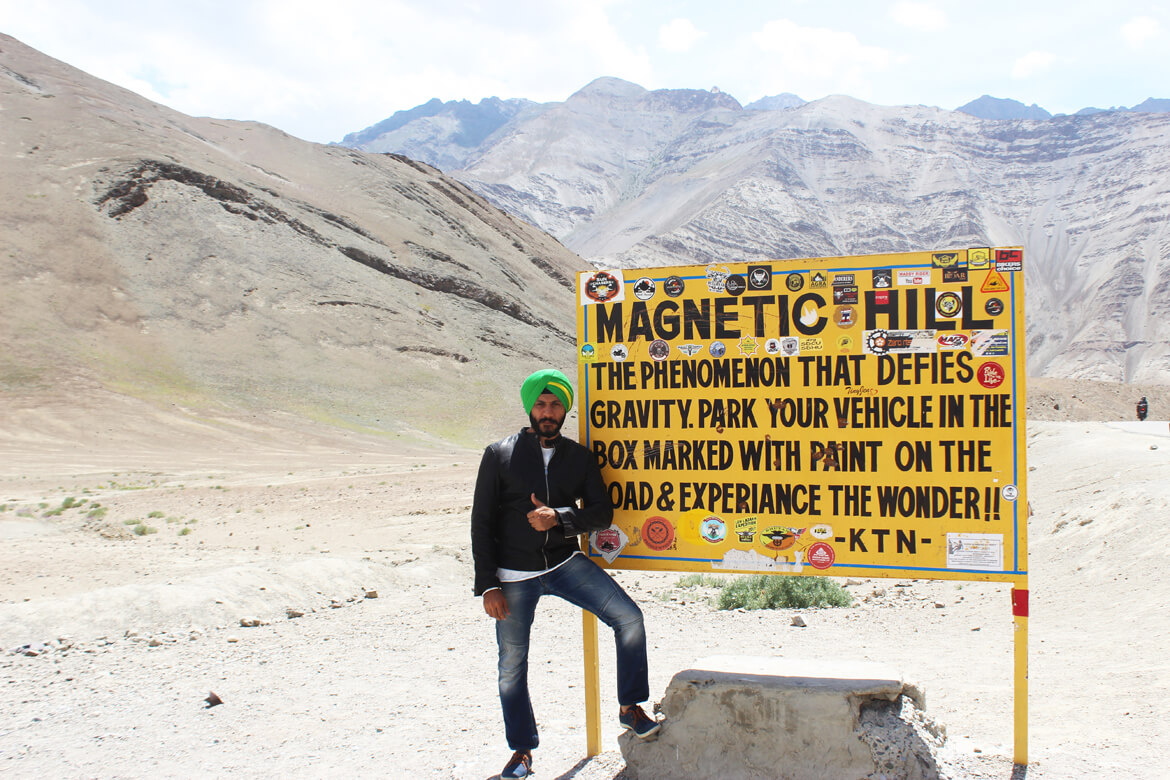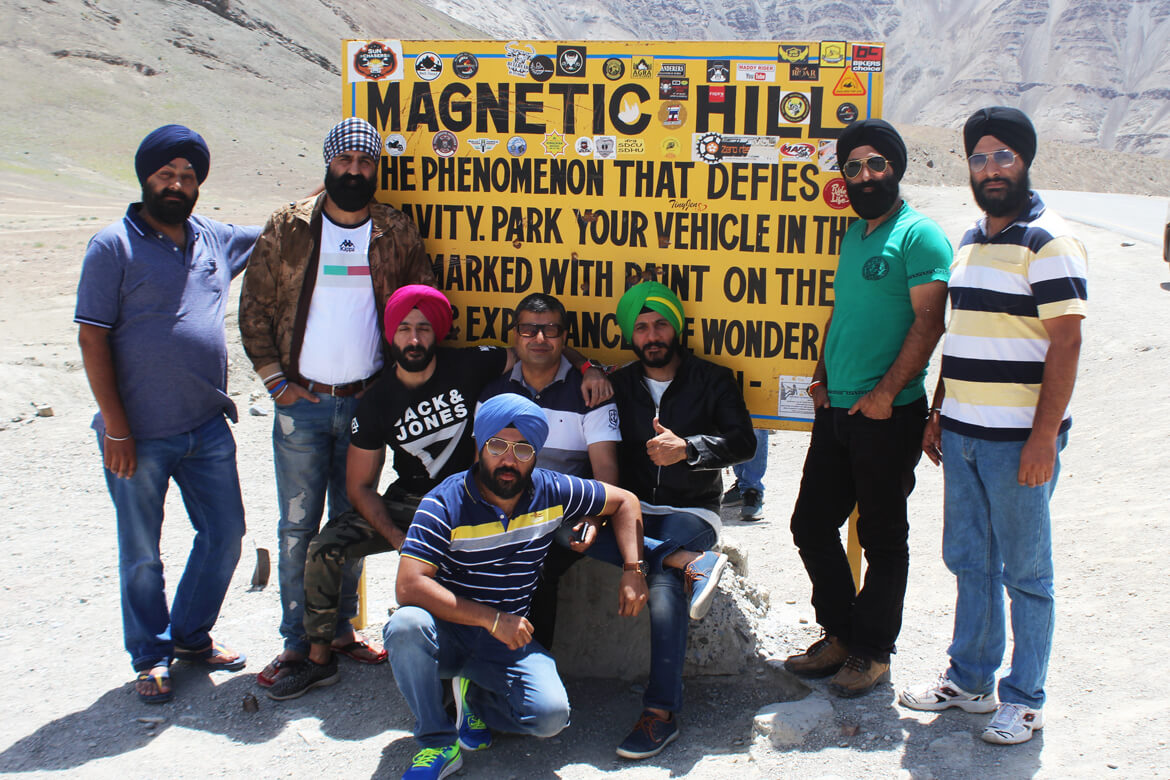 Unparallel landscapes, can't get enough of them.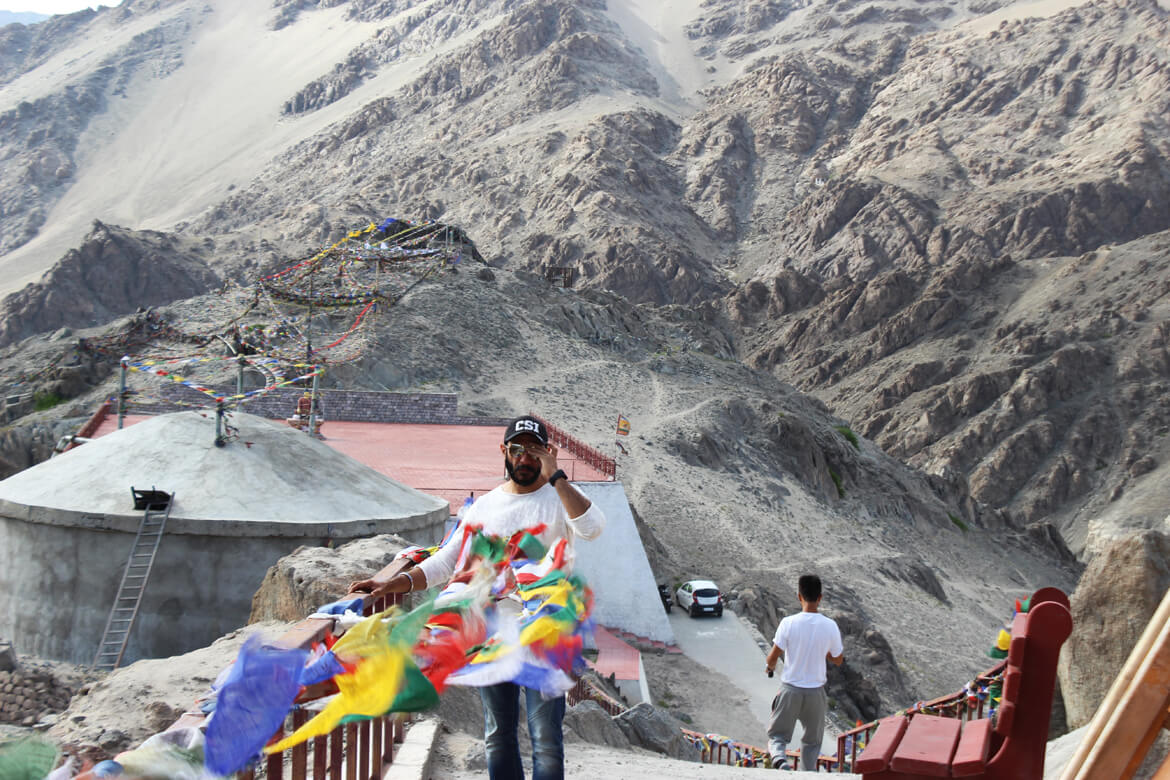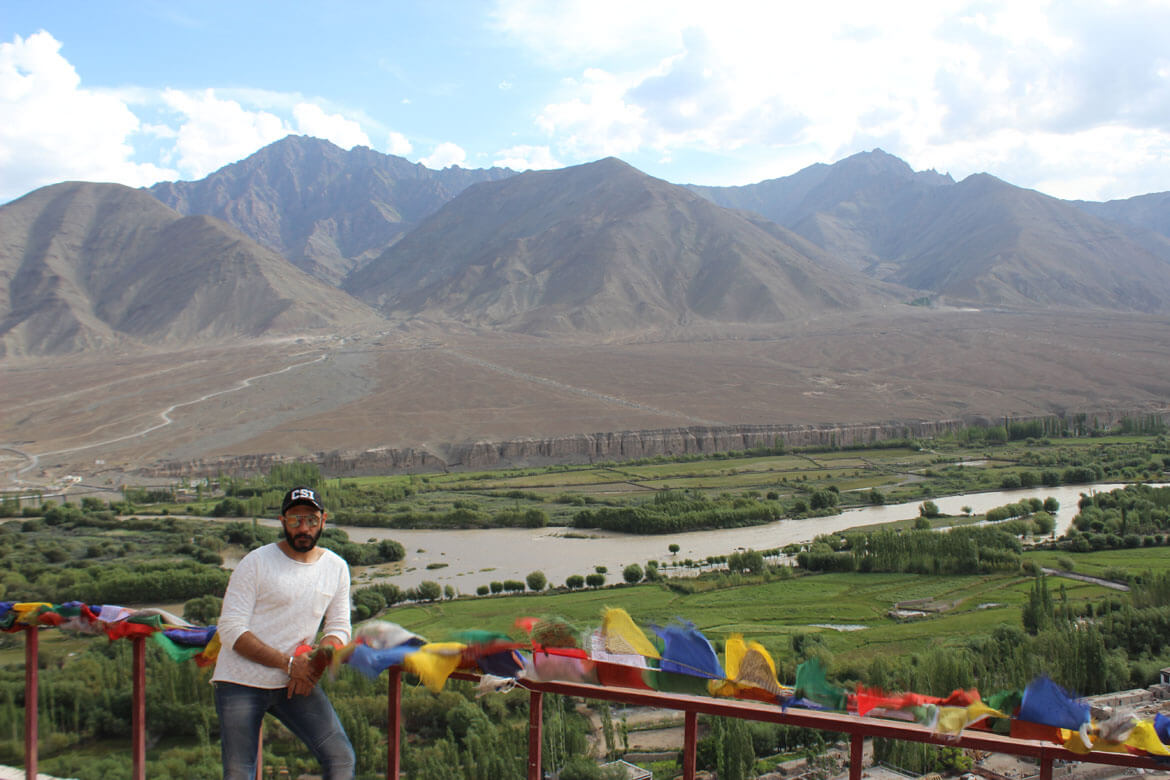 Shanti Stupa is a Buddhist white-domed stupa on a hilltop in Chanspa, Leh district, Ladakh, in north India. It was built in 1991 by Japanese Buddhist Bhikshu, Gyomyo Nakamura and part of the Peace Pagoda mission. The Shanti Stupa holds the relics of the Buddha at its base, enshrined by the 14th Dalai Lama. The stupa has become a tourist attraction not only due to its religious significance but also due to its location which provides panoramic views of the surrounding landscape
The monastery is located at an altitude of 3,600 meters (11,800 ft) in the Indus Valley.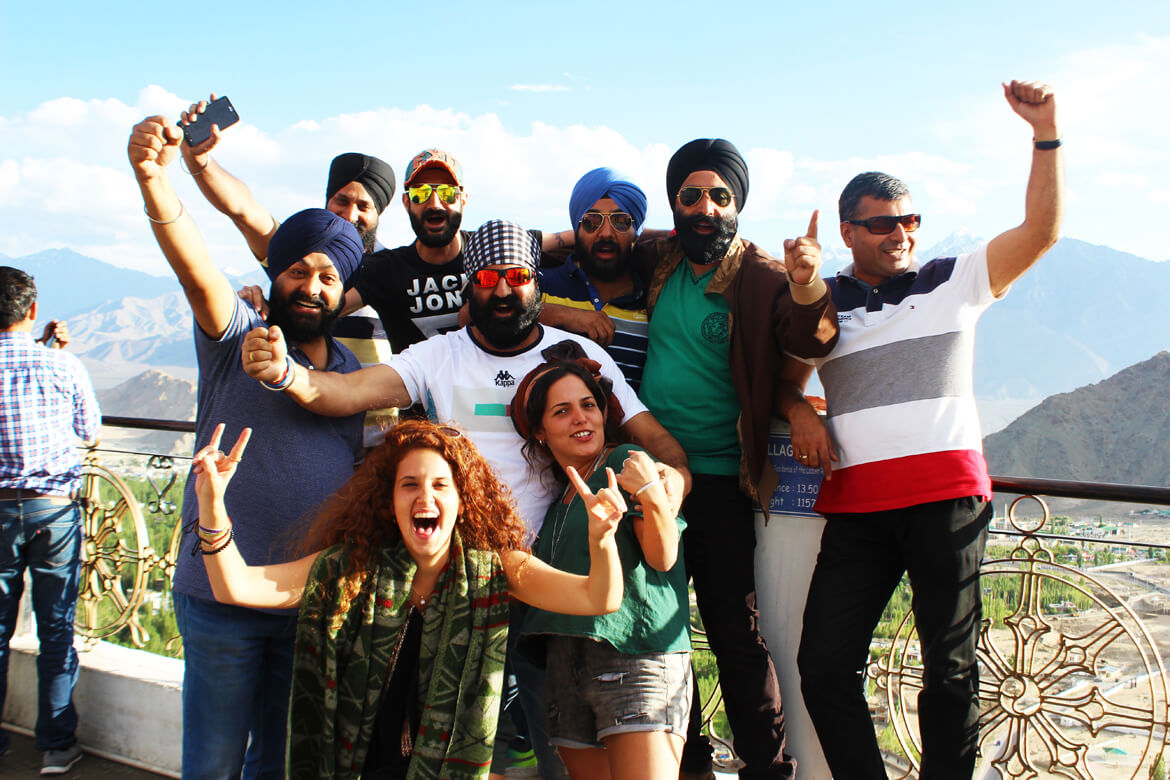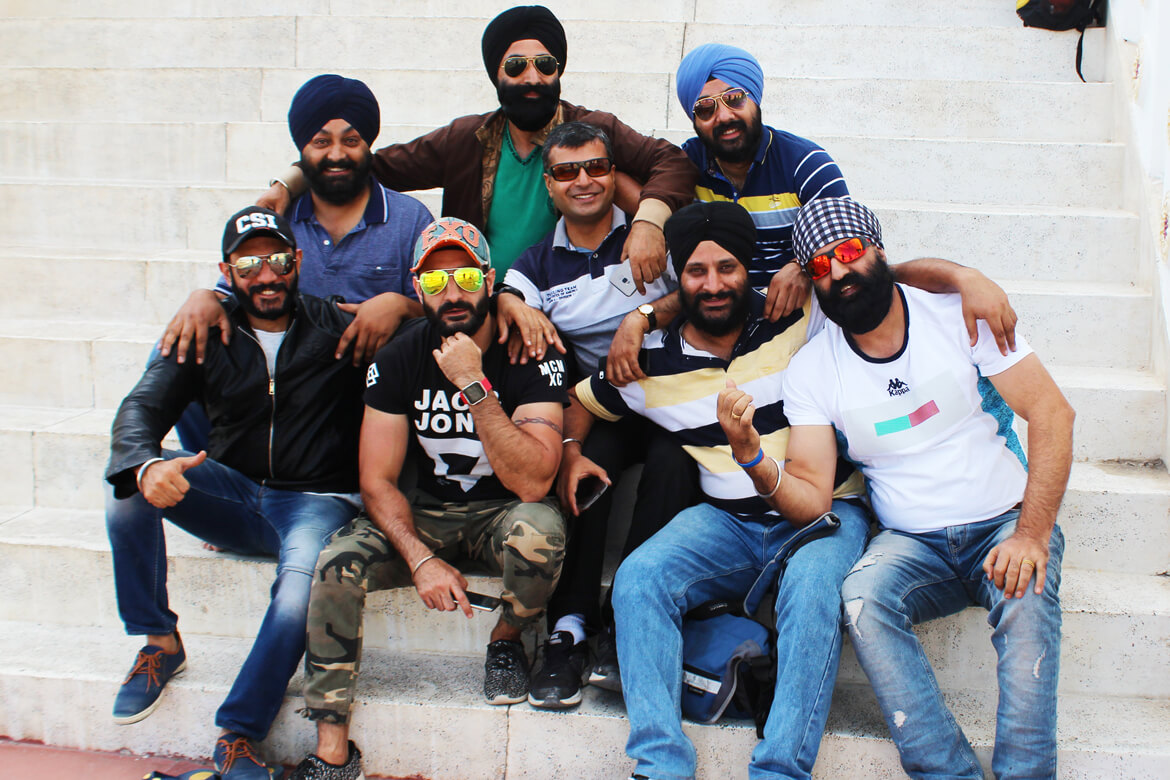 Next Day was our trip to Nubra Valley – I and Sunny decide to ride a bike from Leh to Nubra Valley and others to continue on the car.
The monastery is located at an altitude of 3,600 meters (11,800 ft) in the Indus Valley.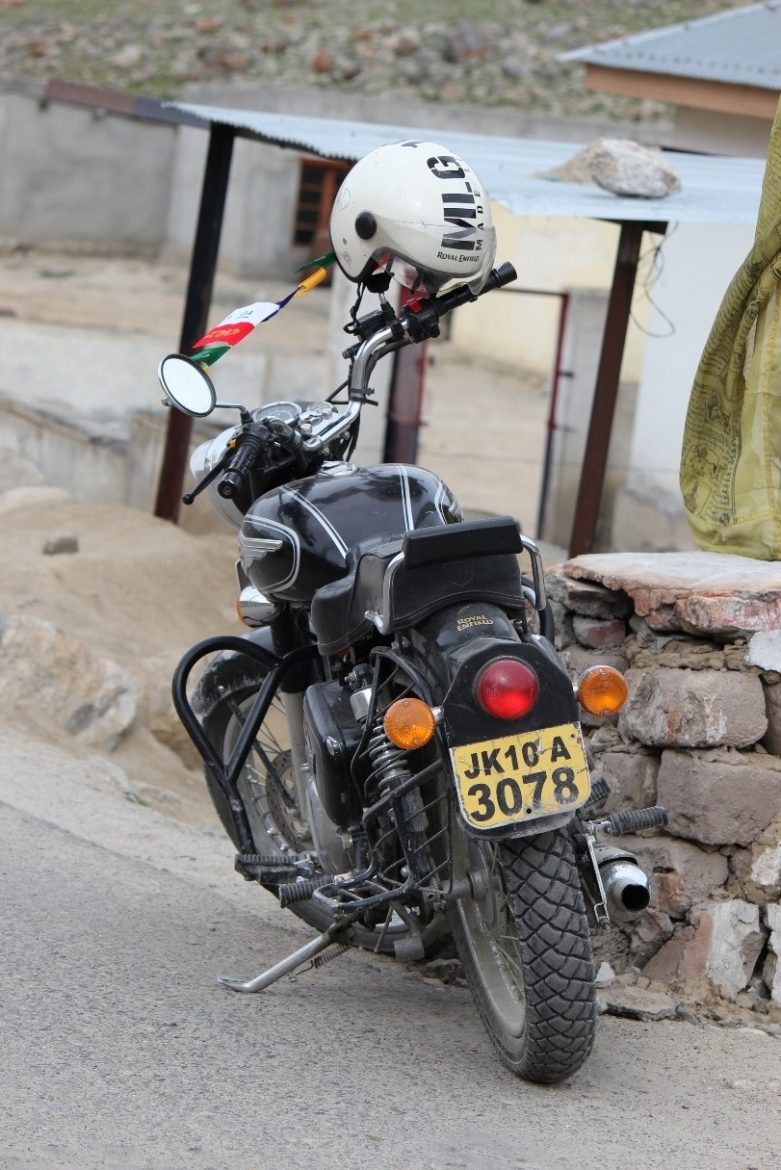 Khardung La Pass: One of the highest motorable passes in Ladakh, Khardung La lies at an elevation of 5,359 m and is said to be the portal to Nubra valley. This is well known among all the riders for the ecstatic views you get to witness during the journey through this pass.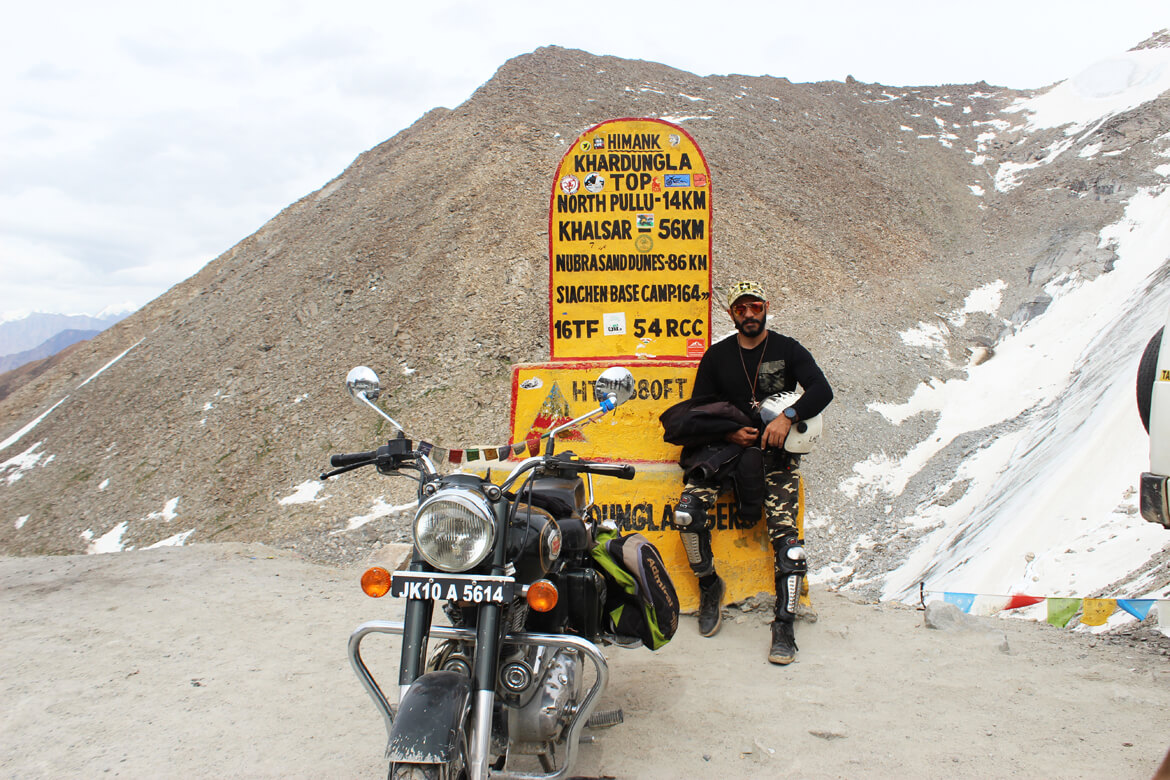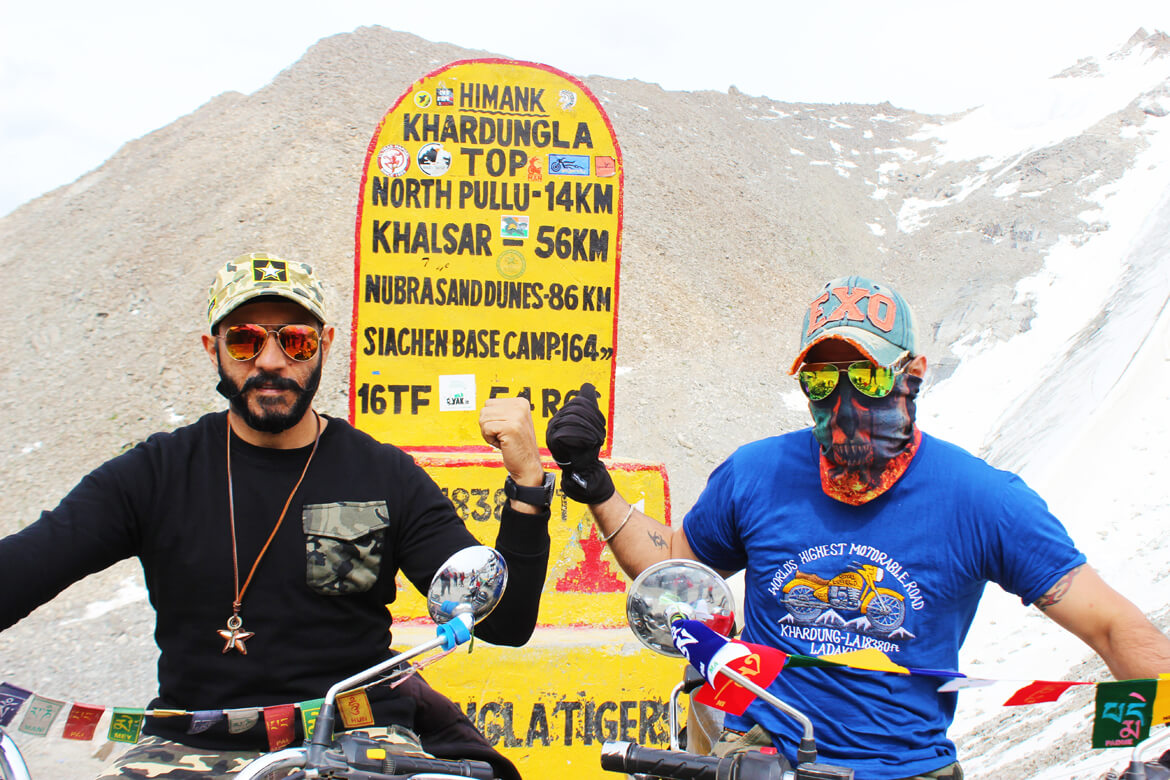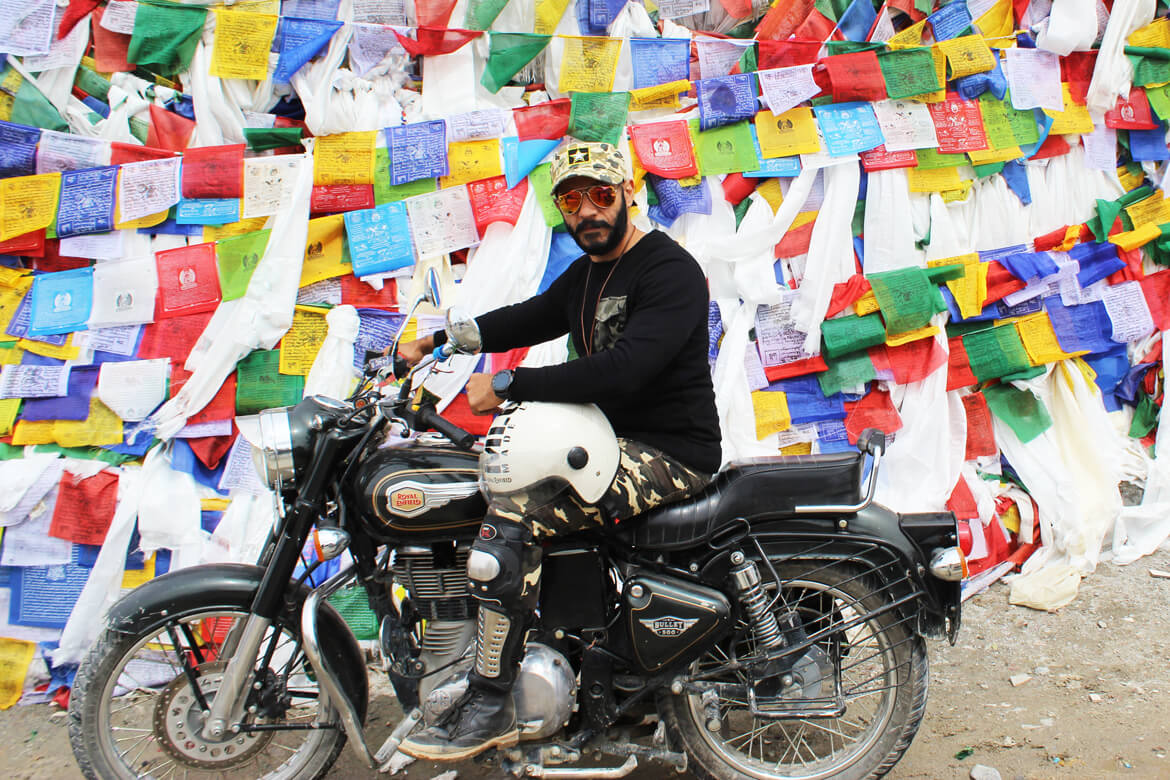 Nubra Valley: Nubra, also called Dumra, is a historical region of Ladakh, that is currently administered as a subdivision and a tehsil in the Leh district. Its inhabited areas form a tri-armed valley cut by the Nubra and Shyok rivers. Its Tibetan name Dumra means a "valley of flowers".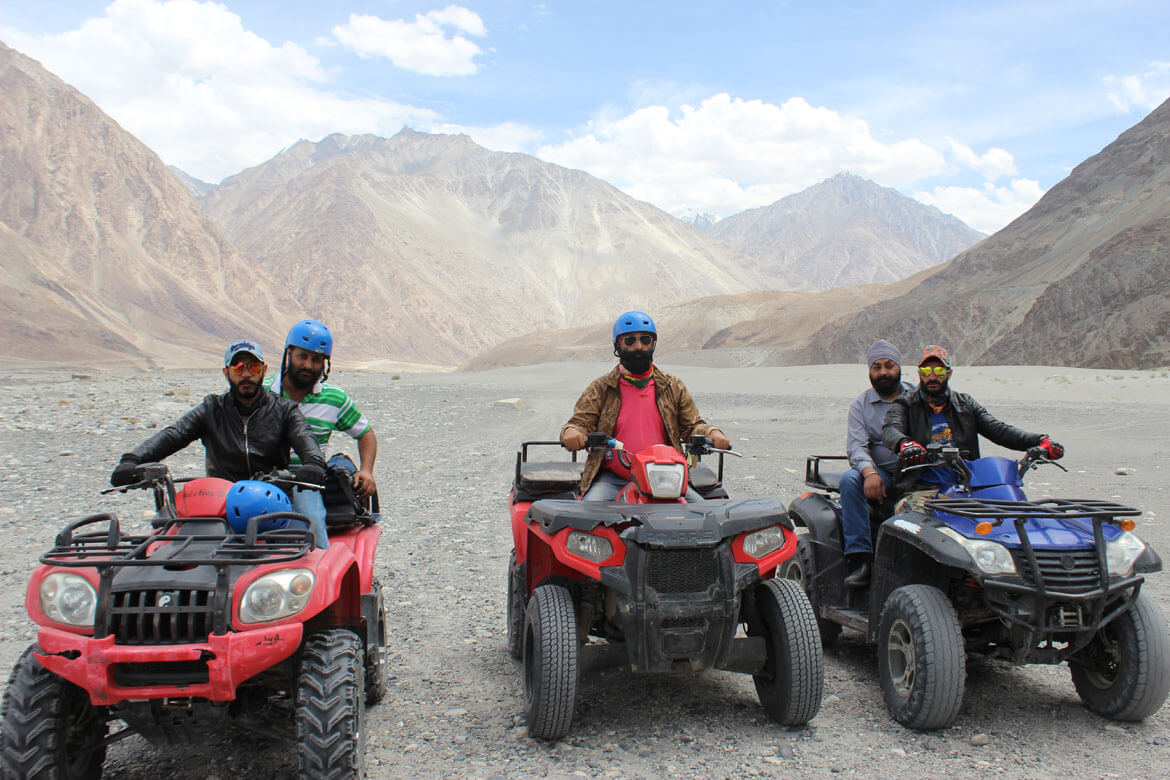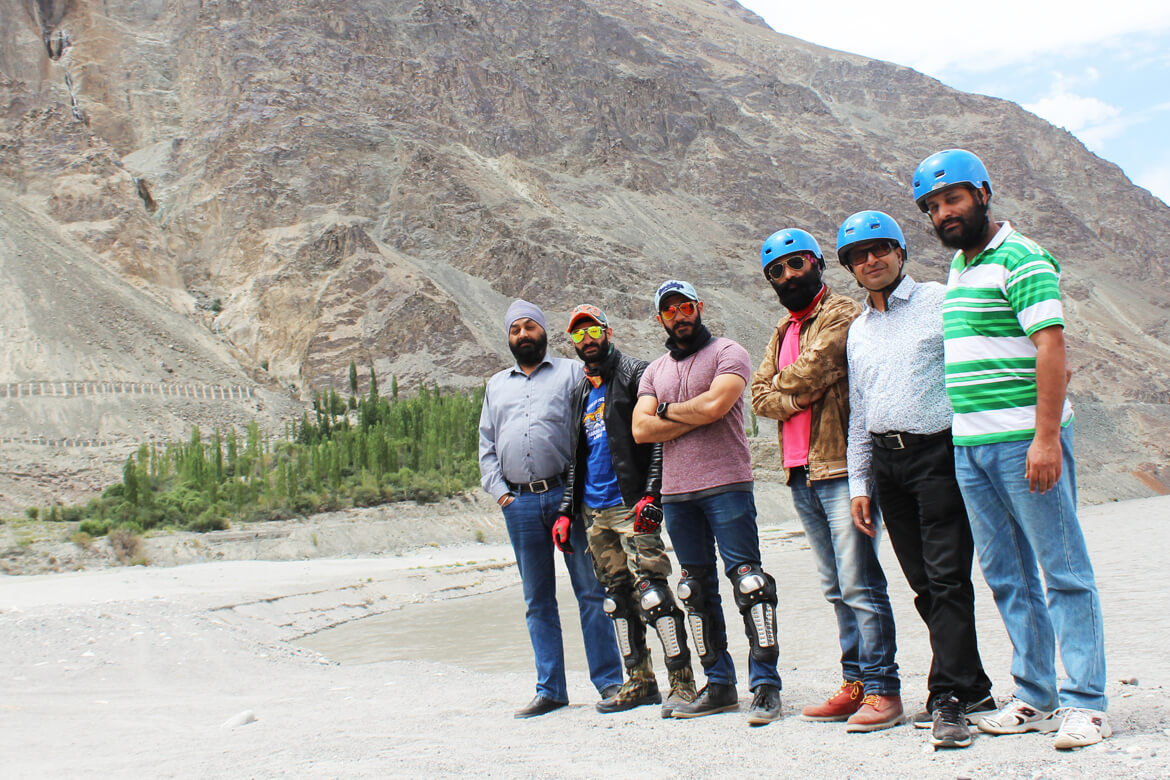 Double Hump Camels of the Nubra Valley
A legacy from the traders who travelled the Silk Route, Bactrian camels are yet another interesting reason to visit Ladakh.
Sun, sand dunes, heat and thirst… that's what comes to your mind when you think of camels, right? No wonder the hardy, hump backed leggy animal that can go days without water, is called the "ship of the desert". Have you heard of camels with two humps? Well, these double-humped camels are called Bactrian camels. But that is not the only reason they are special. These camels are found in cold deserts, where it never rains. In Nubra Valley in Ladakh one can find Bactrian camels. Far from a desert, the region is at an altitude of around 10,000 ft above sea level!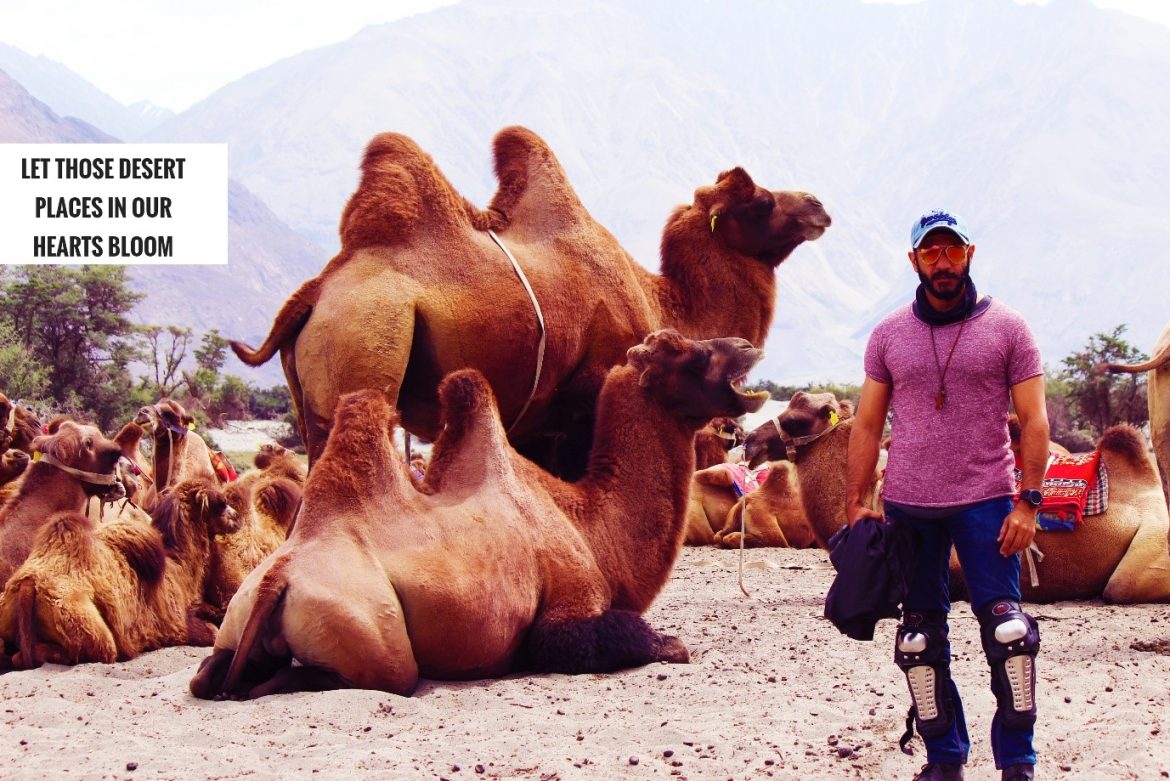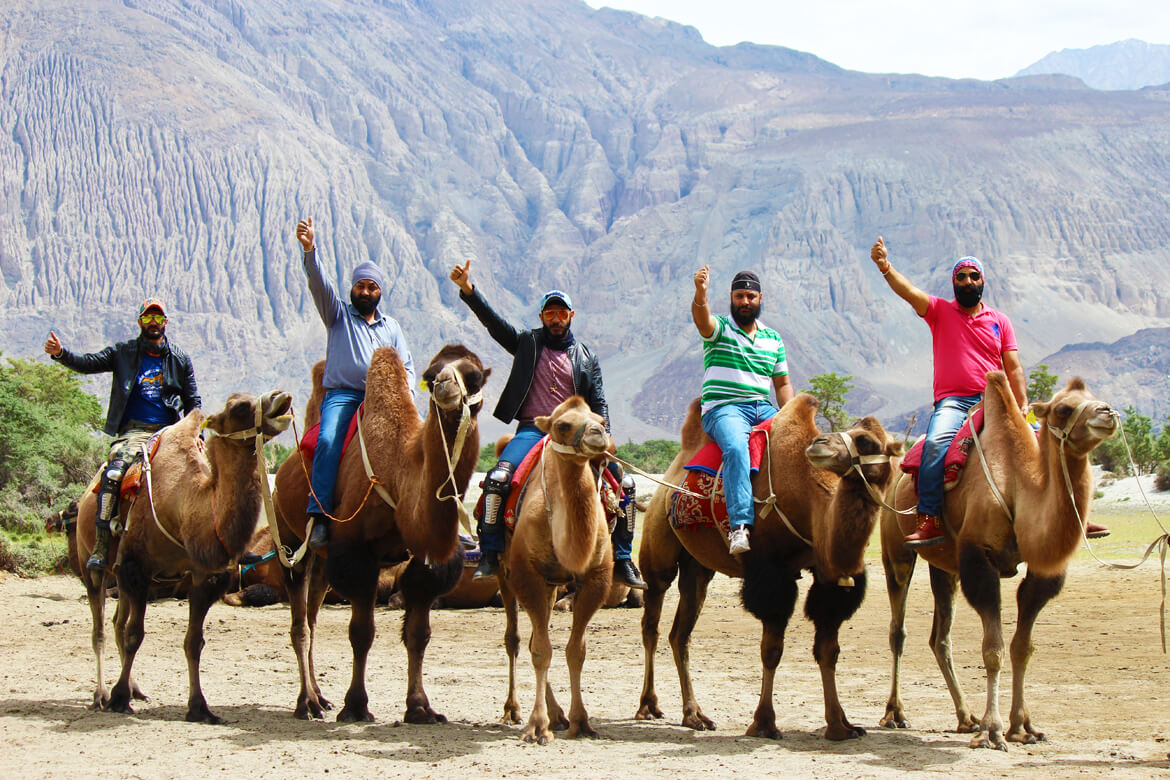 Rancho's School (3 idiots movie):
Druk Padma Karpo School takes a lot of pride in the Buddhist tradition and philosophy with which it was created, principal Stanzin Kunzang said – The institution in this cold desert of Ladakh imparts world-class education to children of this Himalayan region, including those of nomadic tribes.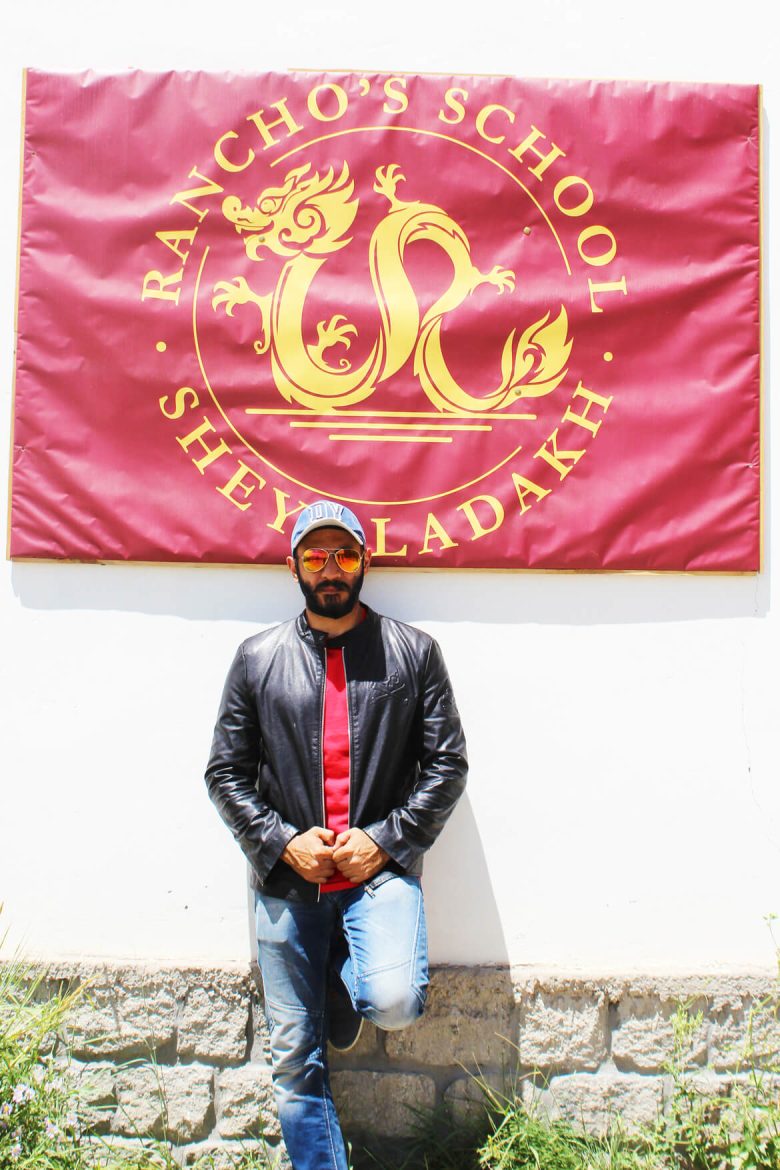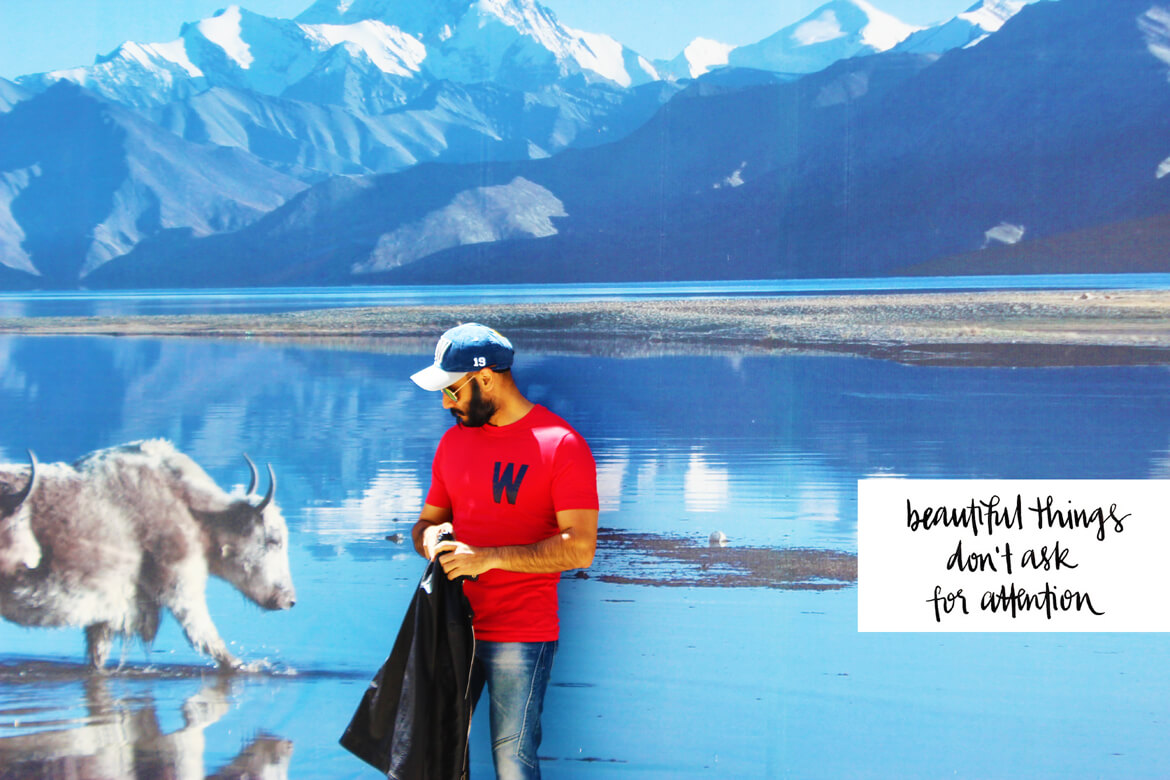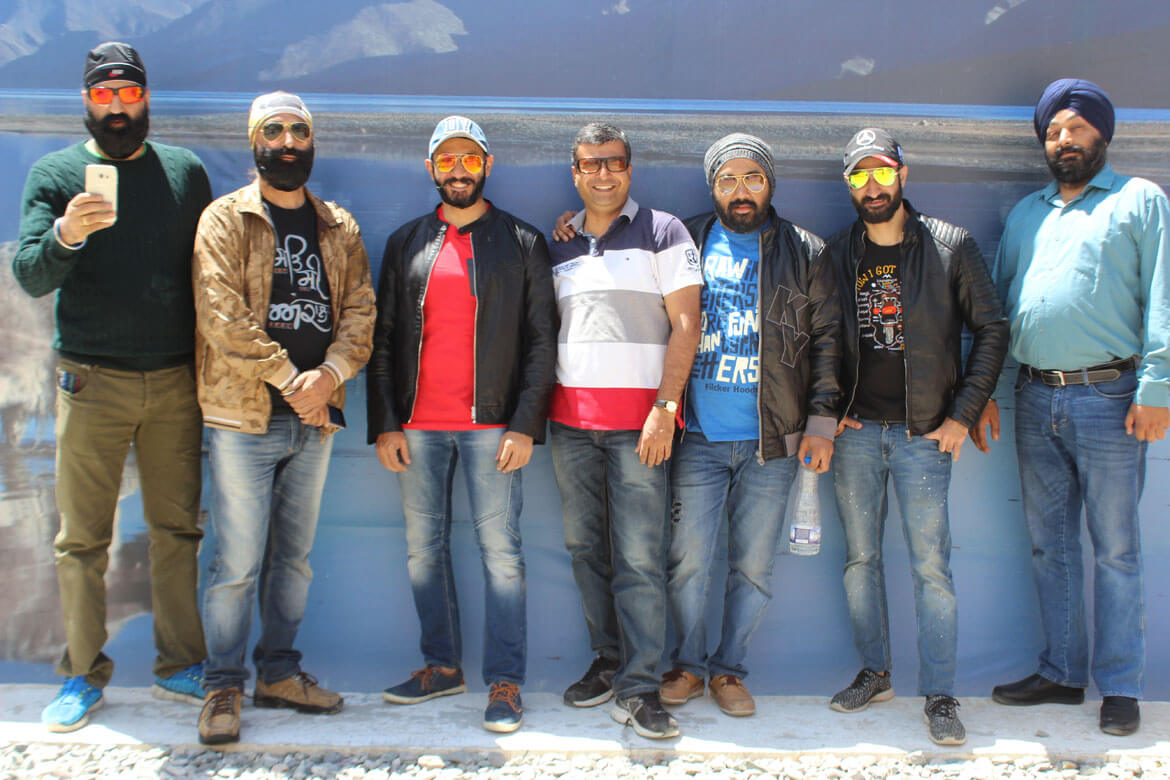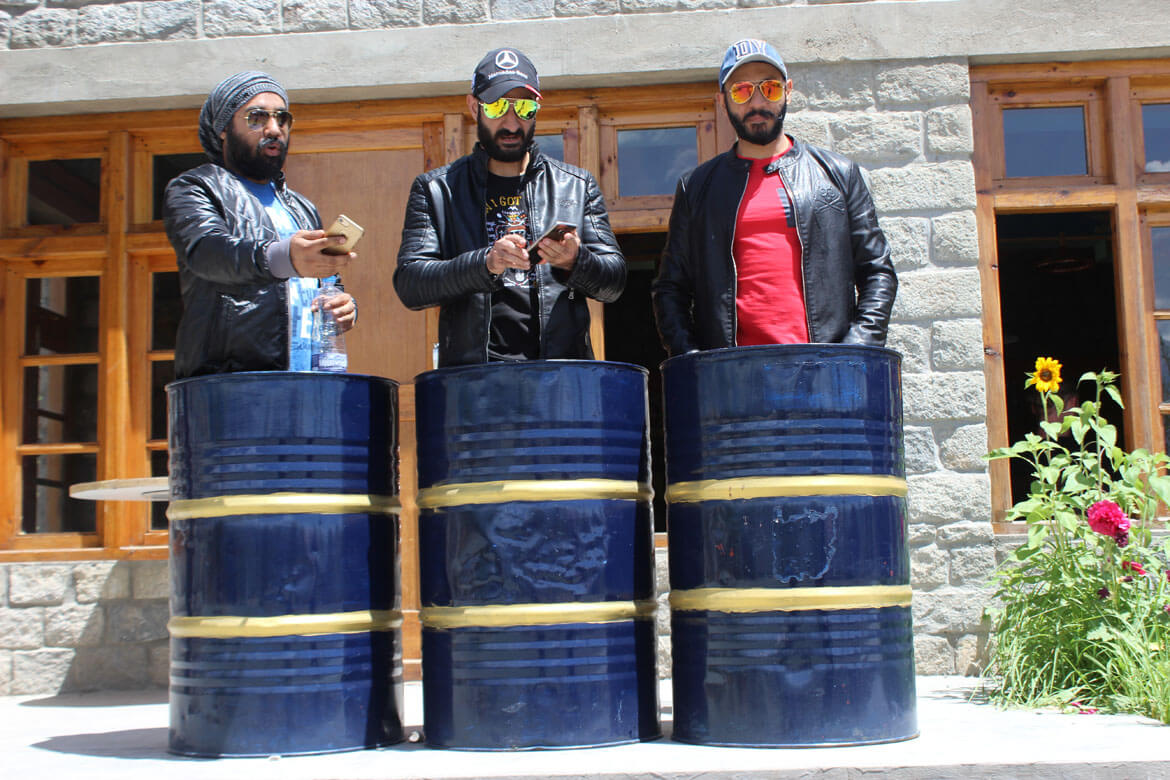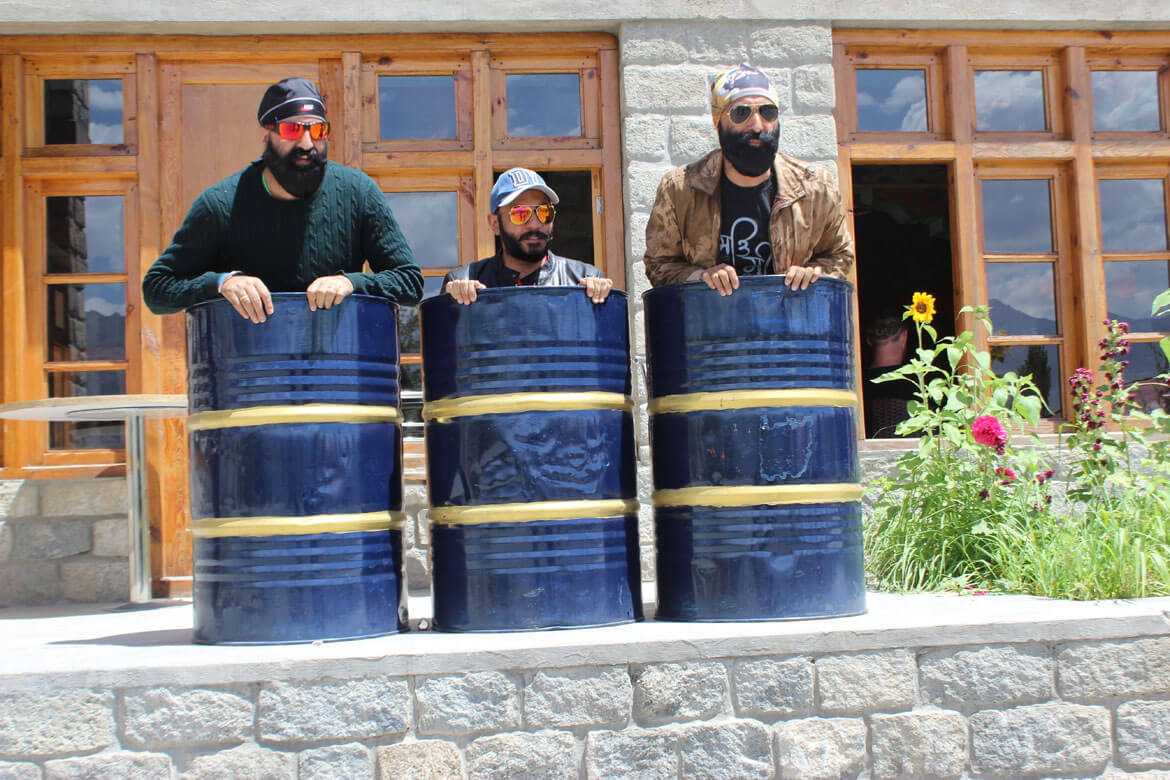 The Rancho Wall, with wall graffiti showing how "Chatur" of 3 Idiots film was electrocuted is painted.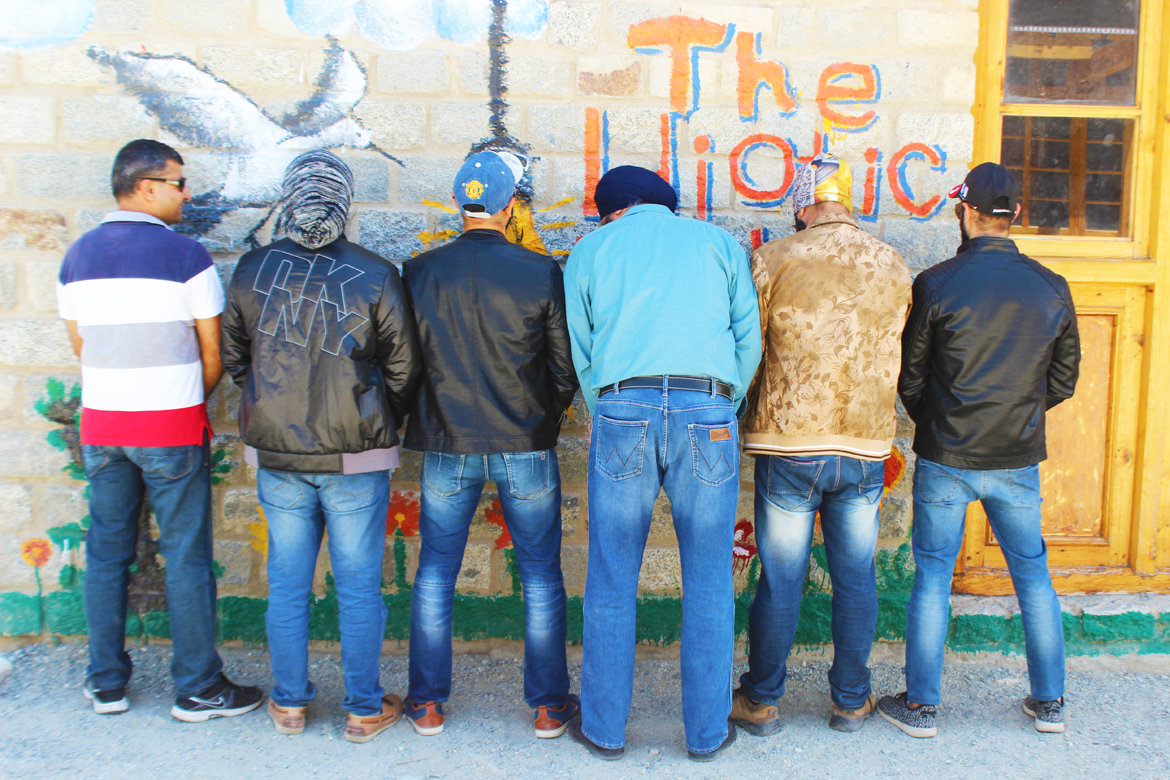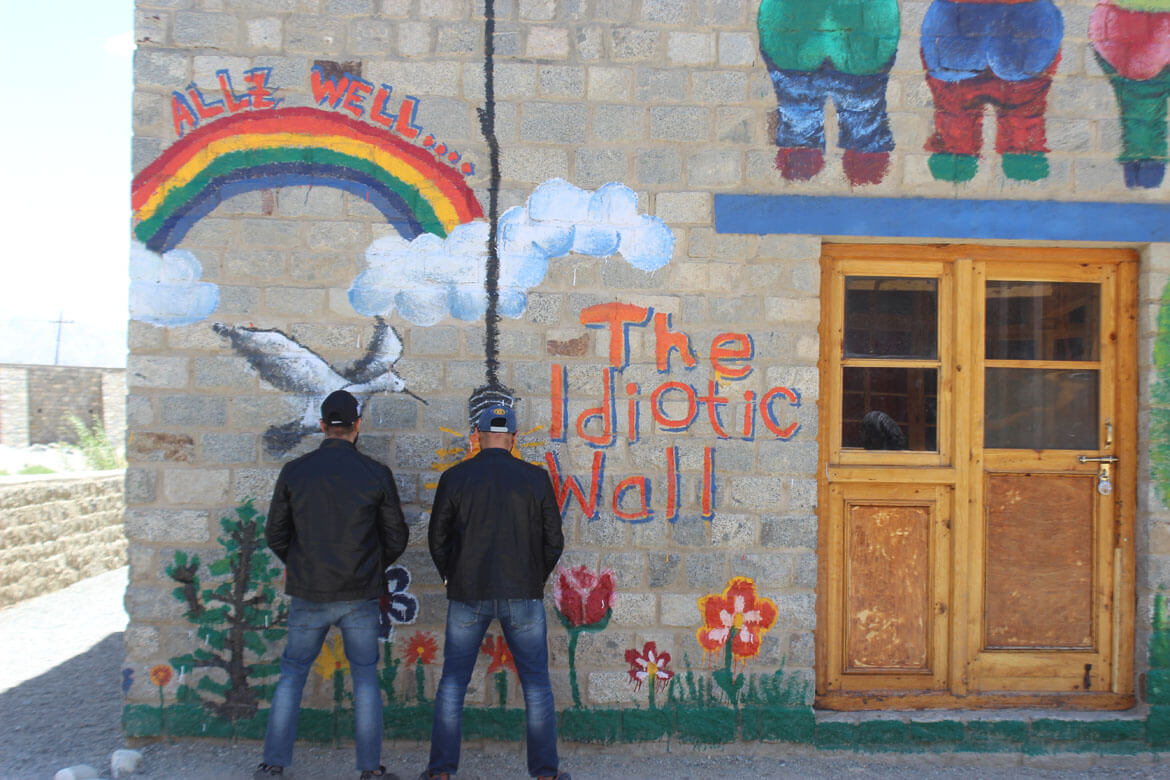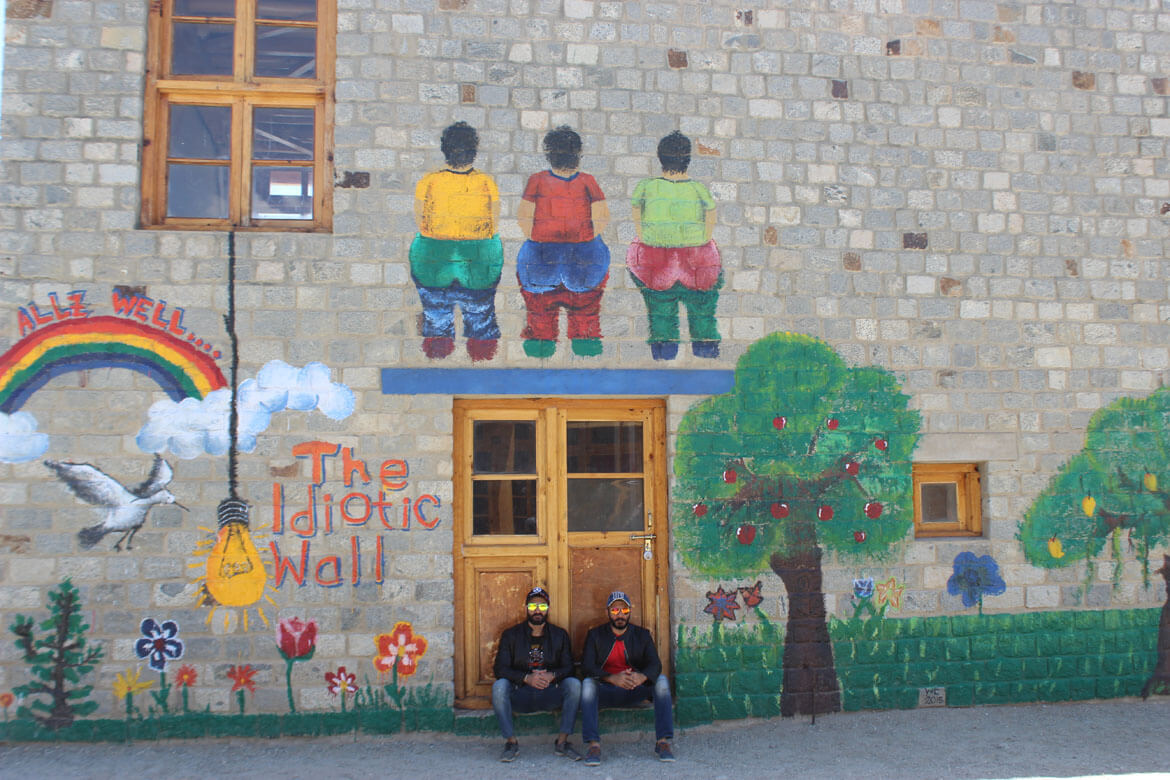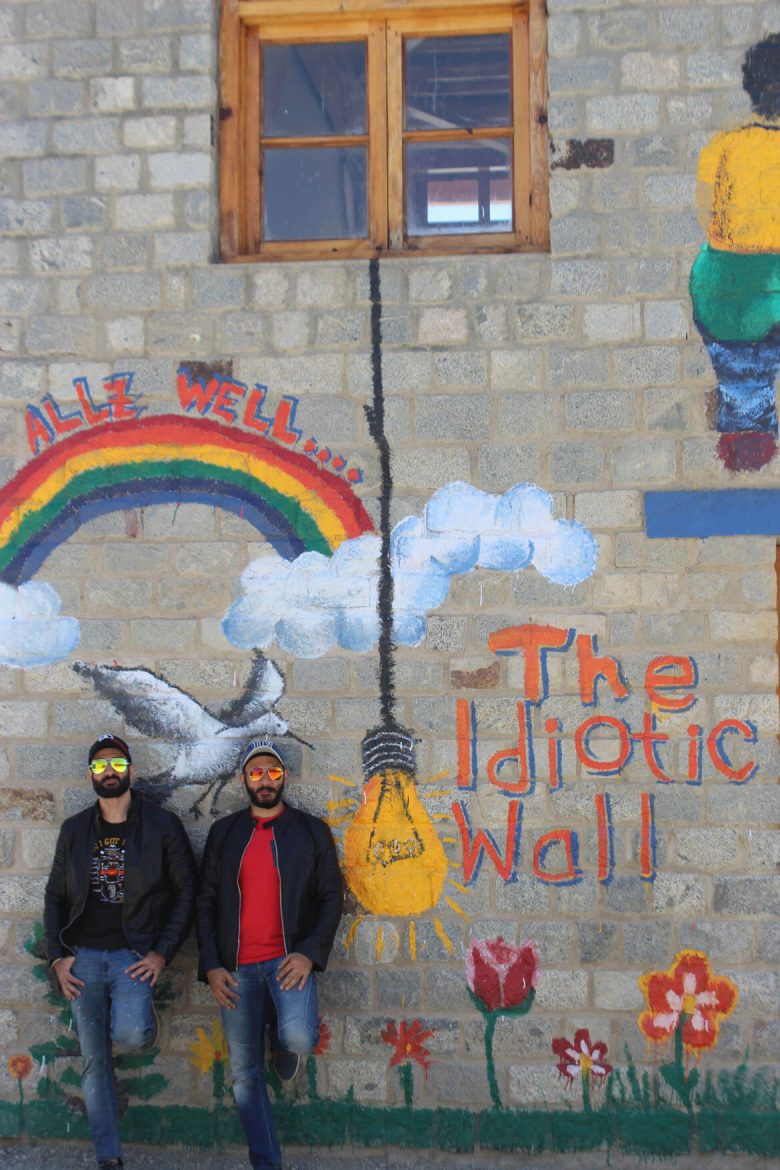 Back on Roads this time to Tso Mori: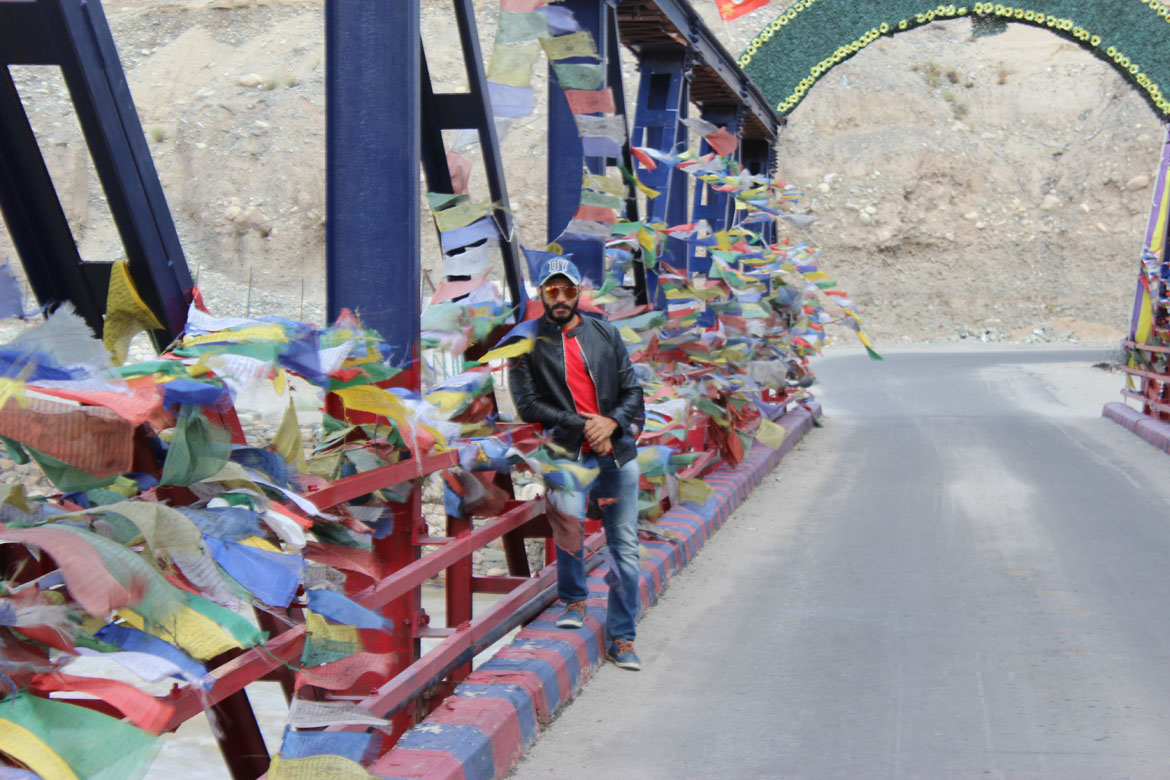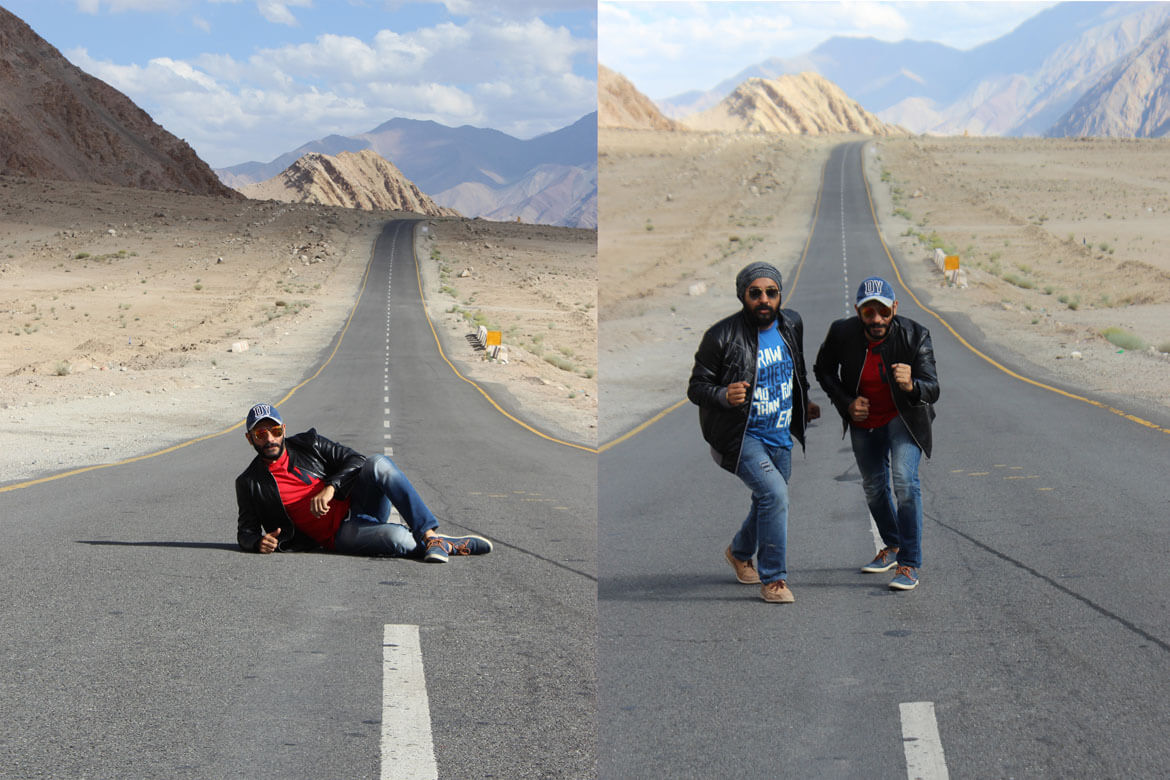 This was our longest drive 220 km and in the end we were driving in the dark with no reference point or a proper road; this kept getting scarier as time passed, but eventually, we reached a light and followed in till we reached the lake.
Our Stay for the Night @ Tso Mori
We all passed out in reality No one of us slept that night as most of us could not breathe well because of low oxygen, and everyone was out to view the sunrise.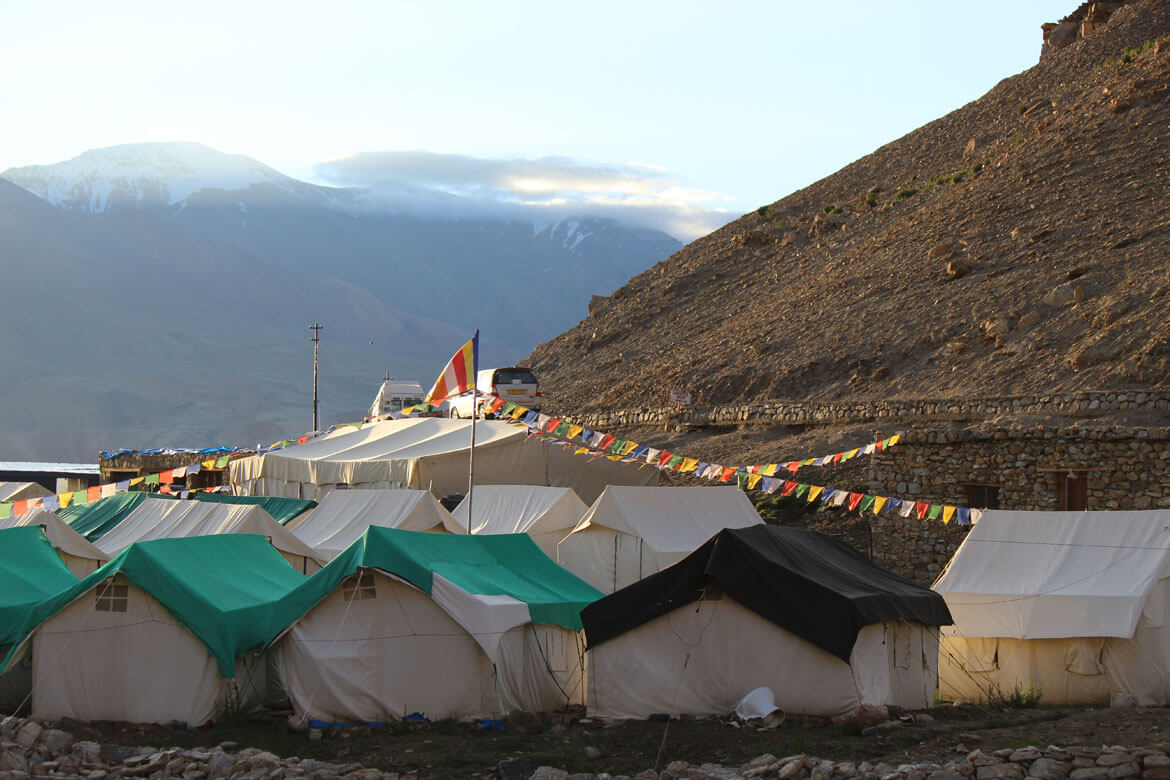 Next morning Tso Mori: The lake and surrounding area are protected as the Tso Moriri Wetland Conservation Reserve. The lake is at an altitude of 4,522 m (14,836 ft). It is the largest of the high-altitude lakes entirely within India and entirely within Ladakh in this Trans-Himalayan biogeographic region. It is about 16 miles (26 km) north to south in length and two to three miles (3 to 5 km) wide. The lake has no outlet at present and the water is brackish though not very perceptible to taste.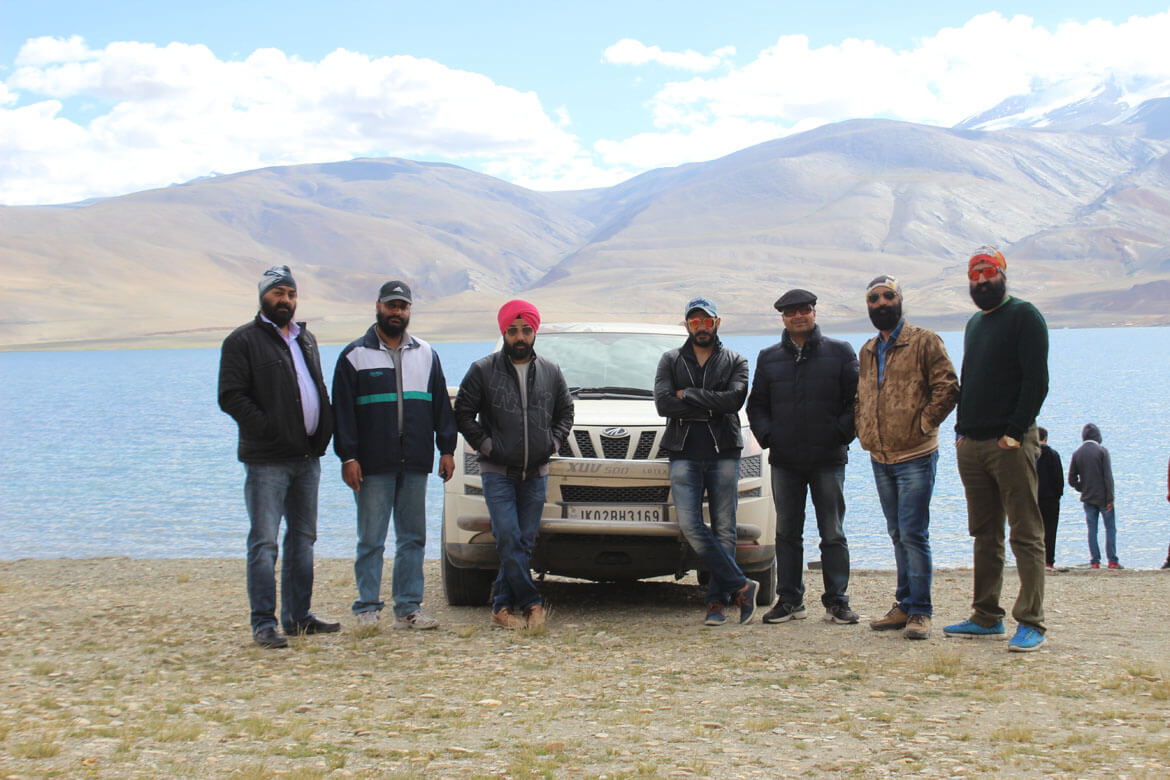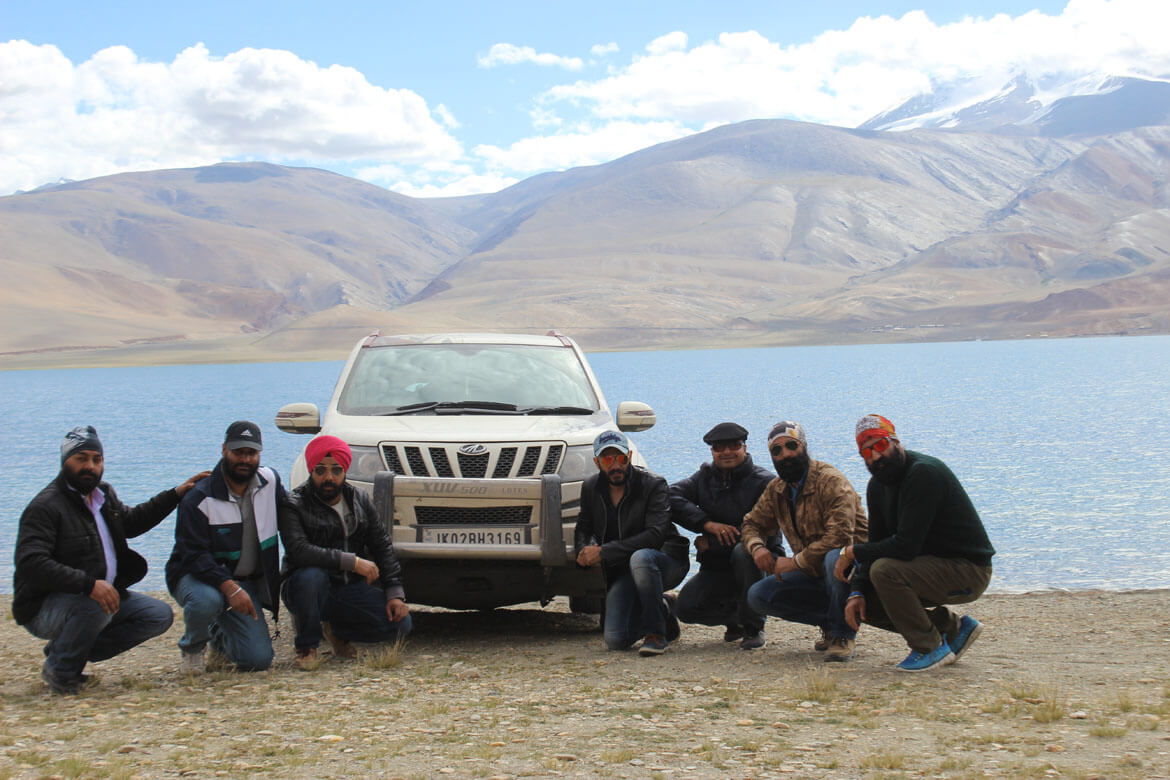 Tso Mori to Sarchu – 68.5km
Sarchu for night: Sarchu is a major halt point with tented accommodation in the Himalayas on the Leh-Manali Highway, on the boundary between Himachal Pradesh and Ladakh in India. It is situated between Baralacha La to the south and Lachulung La to the north, at an altitude of 4,201 m.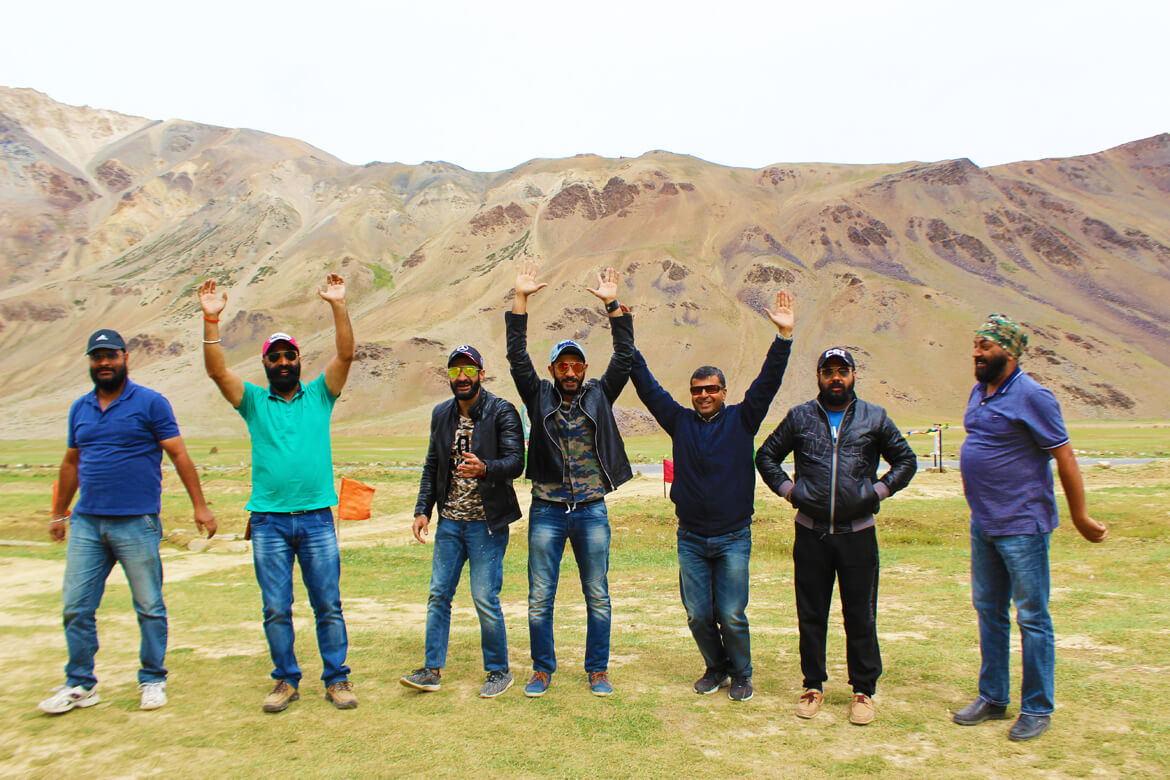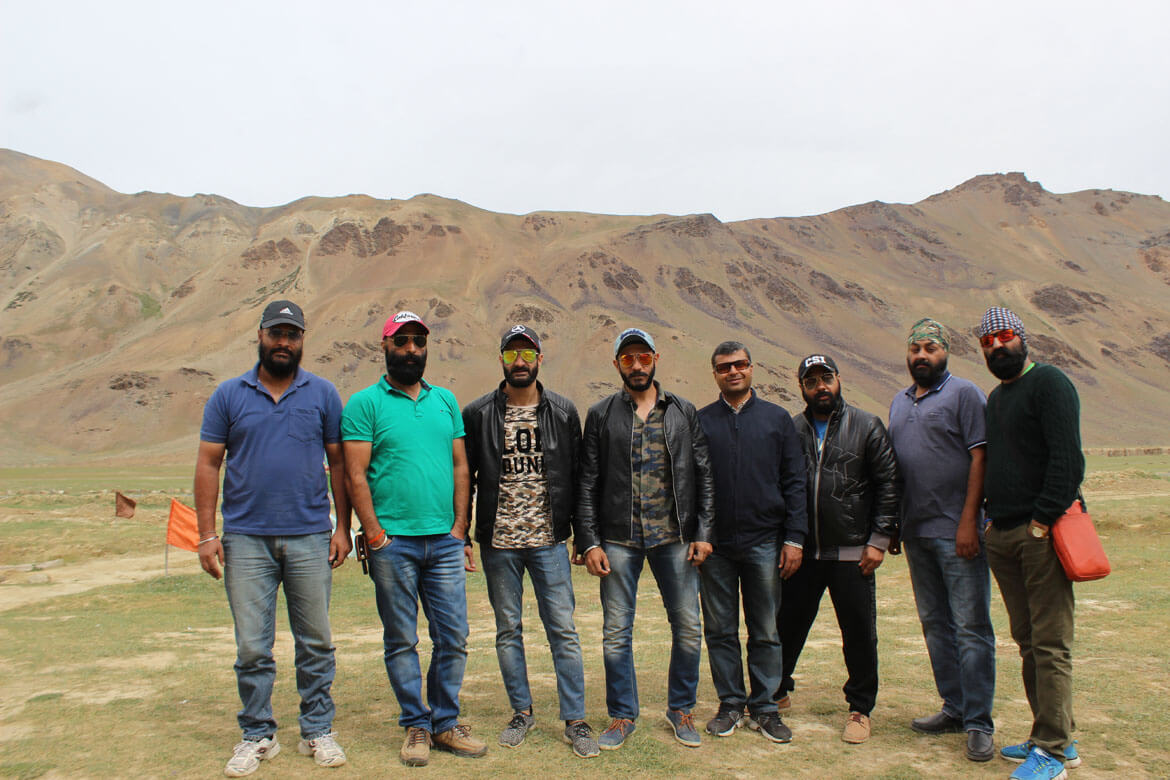 No energy to make multiple jumps:
Last set of photos before we leave the place for good – love you Zingdagi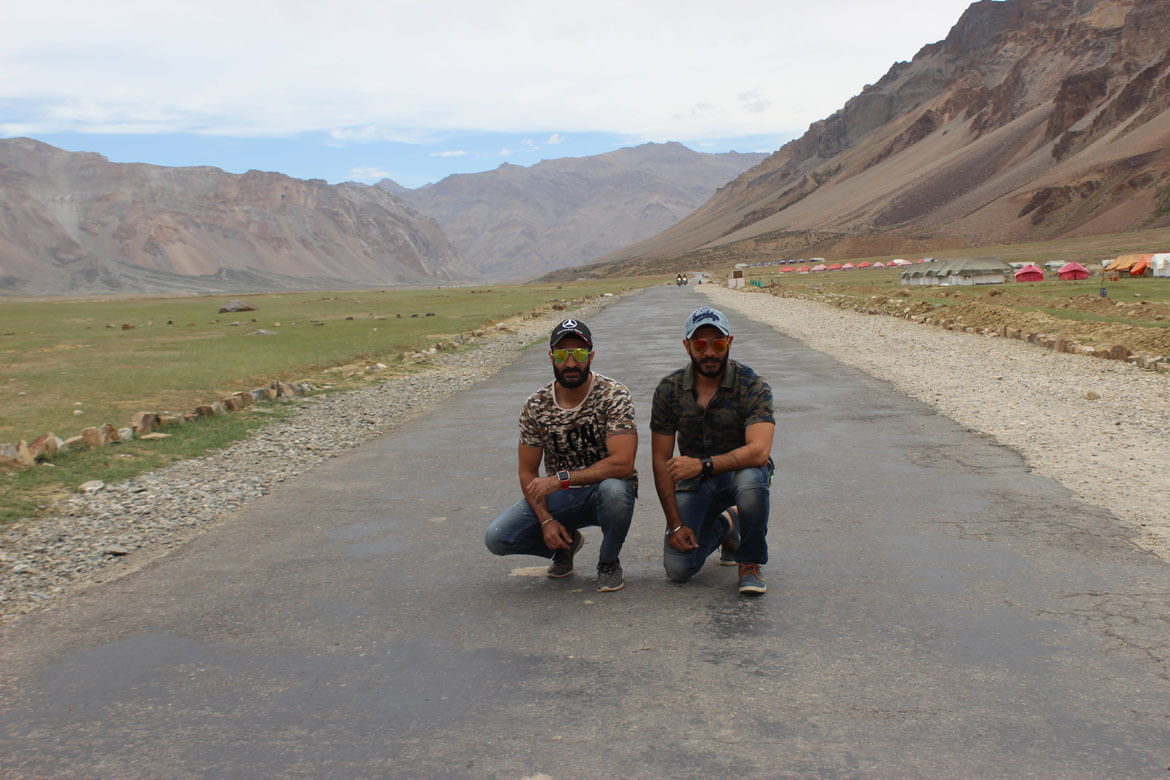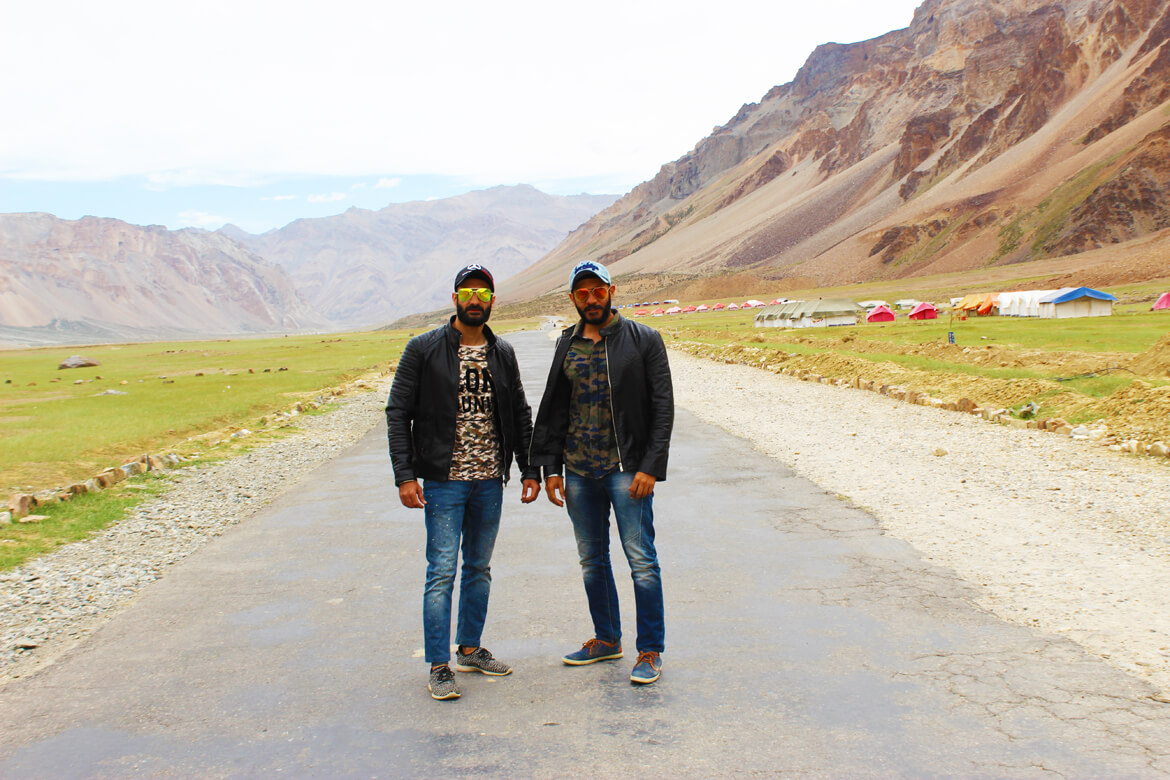 Thanks to our car, that drove us 1,000 odd km by now
Leaving Sarchu for Manali – 190 km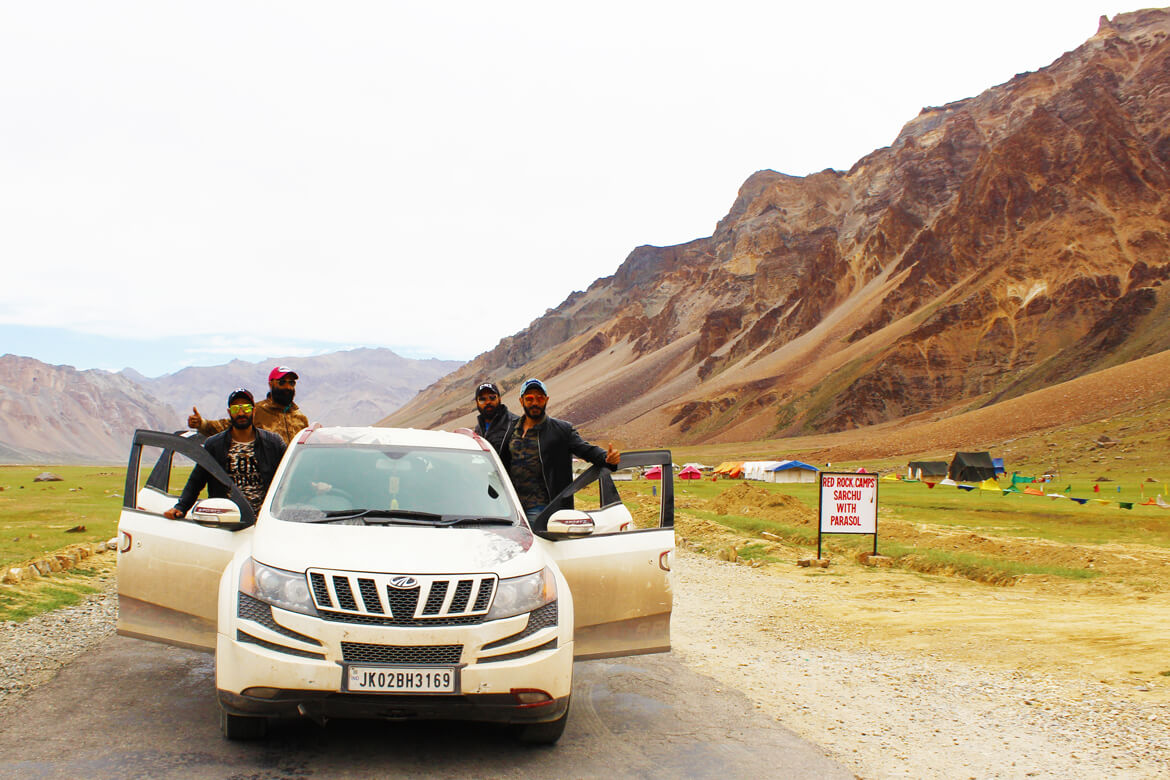 Next was another historical Gurudwaram, which has history for Sikhs and Hindus. Manikaran Gurudwara
Sikh belief: Manikaran Gurdwara
According to the Sikhs, during the third Udasi, the founder of Sikhism Guru Nanak, came to this place in 15 Asu 1574 Bikrami with his disciple Bhai Mardana. Mardana felt hungry, and they had no food. Guru Nanak sent Mardana to collect food for the langar (the Community Kitchen).
Many people donated atta (flour) to make Roti (bread). The one problem was that there was no fire to cook the food. Guru Nanak asked Mardana to lift a stone, and he complied, and a hot spring appeared. As directed by Guru Nanak, Mardana put the rolled chapatis in the spring to his despair, the chapatis sank. Guru Nanak then told him to pray to God, saying that if his chapatis float back, then he would donate one chapati in His name. When he prayed, all the chapatis started floating duly baked. Guru Nanak said that for anyone who donates in the name of God, his drowned items float back.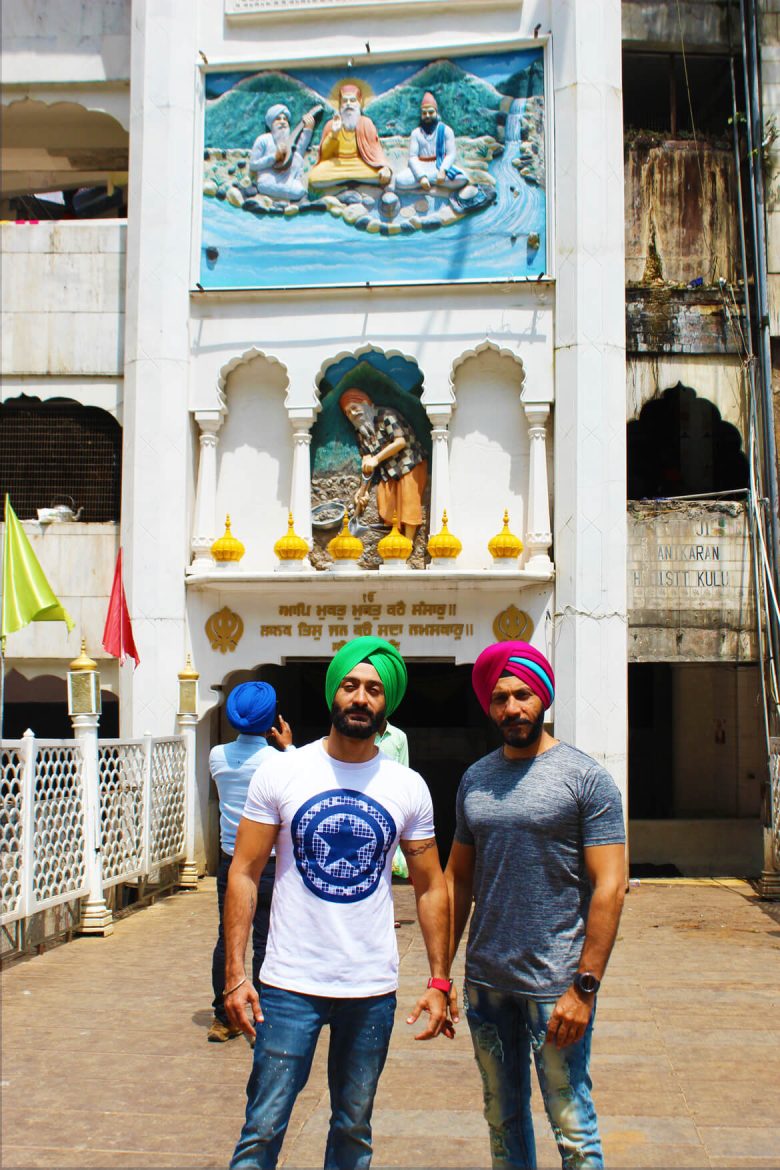 Hindu belief: Shiv Parvati Temple at Manikaran
The legend of Manikaran states that while roaming around, Lord Shiva and Goddess Parvati once chanced upon a place surrounded by mountains and was lush green. Enamoured by the beauty of the place, they decided to spend some time there. It is believed that they spent eleven hundred years here.
During their stay here, Goddess Parvati lost her mani (precious stones} in the waters of a stream. Upset over the loss, she asked Shiva to retrieve it. Lord Shiva commanded his attendant to find the mani for Parvati. However, when they failed, he was extremely angry. He opened his third eye, a tremendously inauspicious event which led to disturbances in the universe. An appeal was made before the serpent god, Sheshnag, to pacify Lord Shiva. Sheshnag hissed thereby giving rise to a flow of boiling water. The water spread over the entire area resulting in the emergence of precious stones of the type Goddess Parvati had lost. Lord Shiva and Goddess Parvati were happy at the outcome.
The name Manikaran is derived from this legend. The water is still hot and is considered extremely auspicious. A pilgrimage to this place is thought of as complete. It is also believed that there is no eed to pay a visit to Kashi after visiting this place. The water of the spring is also supposed to have curative powers. The water is so hot that rice can be cooked in it.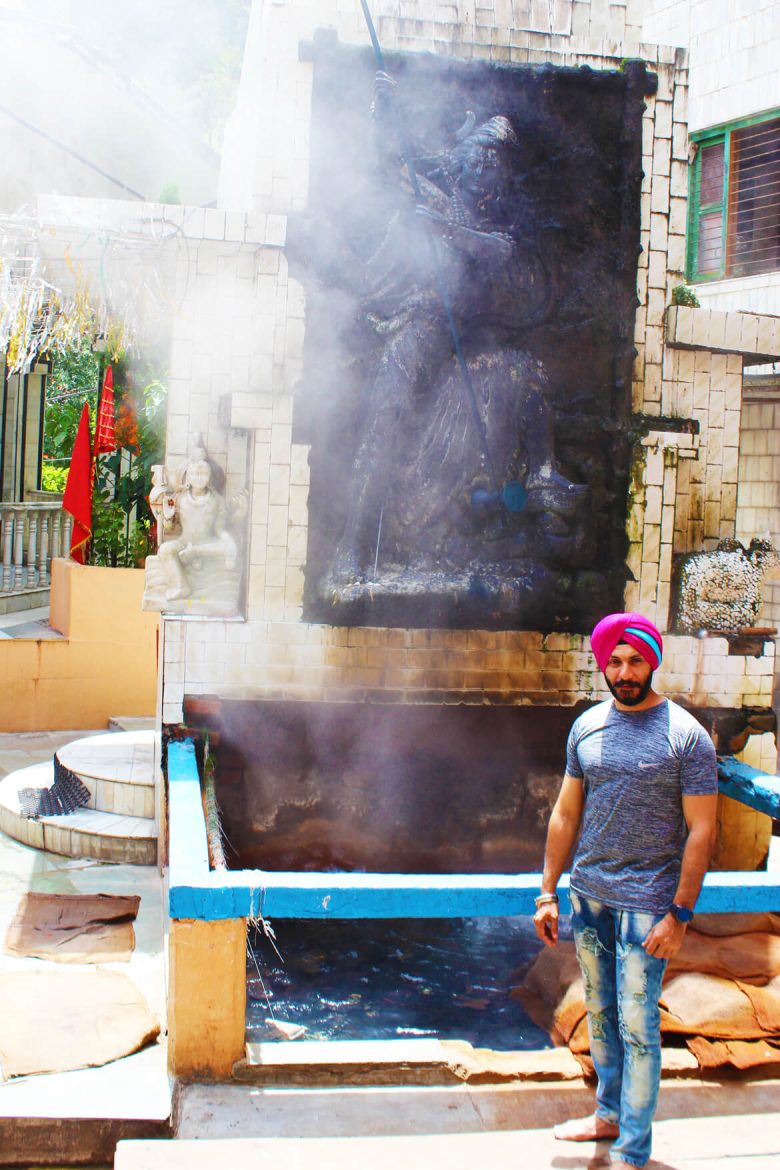 This was the final destination, all we had now was to drive back to Jammu, a long but interesting drive with adventures visiting us, like a landslide, we witnessed a part of mountain just falling on the same road we were to cross in say another couple of minutes.
This made us divert to another route which added more km to our trip; this detour took us through mountains and great views.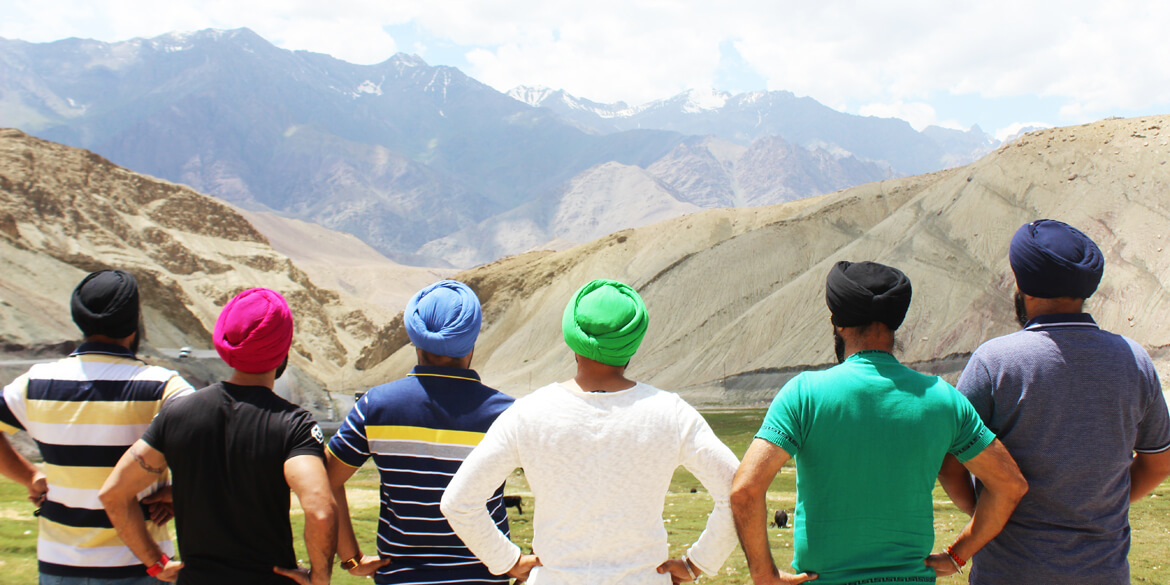 All in all, a trip that's hard to forget and brings smiles and comfort is over as we did get very adventures in our drive in the Leh too.
A great shout out to the universe that brought us all back same with tons of memories, laughter, and a content heart.