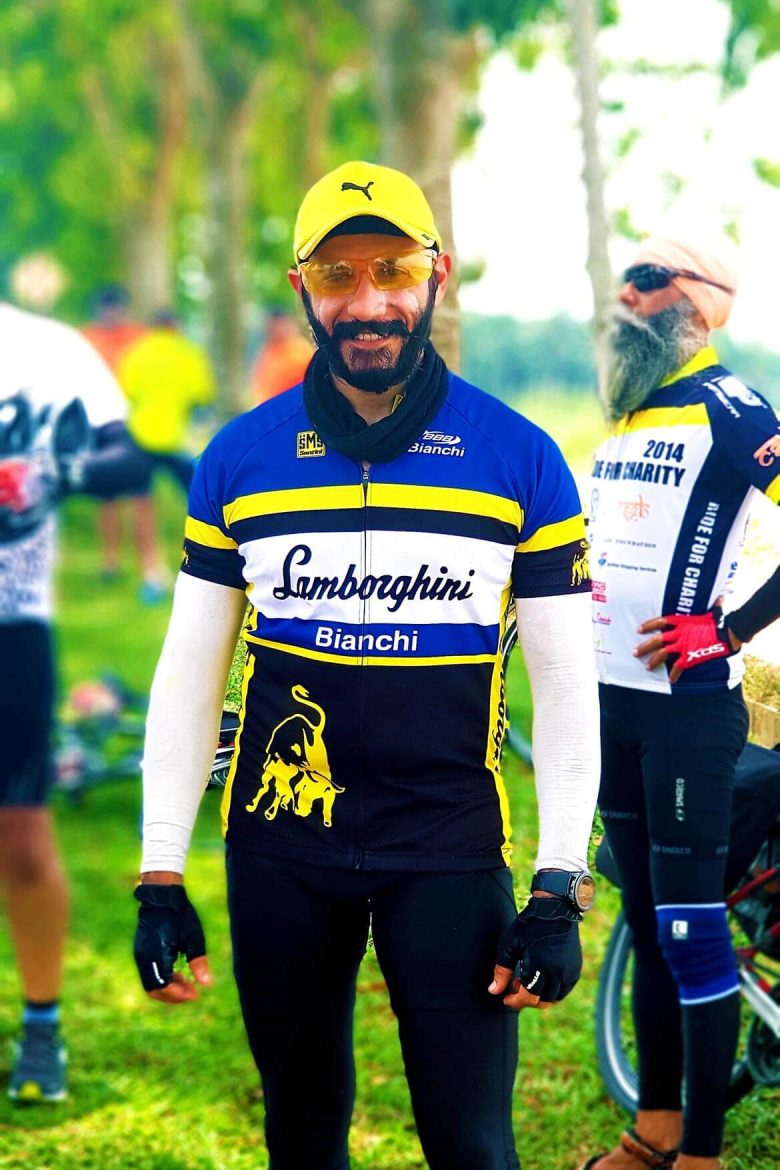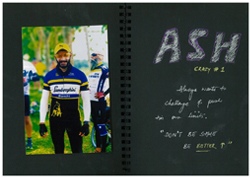 ASH
CRAZY #1
Always wants to challenge & push his own limits.
"DON'T BE THE SAME
BE BETTERꙞ"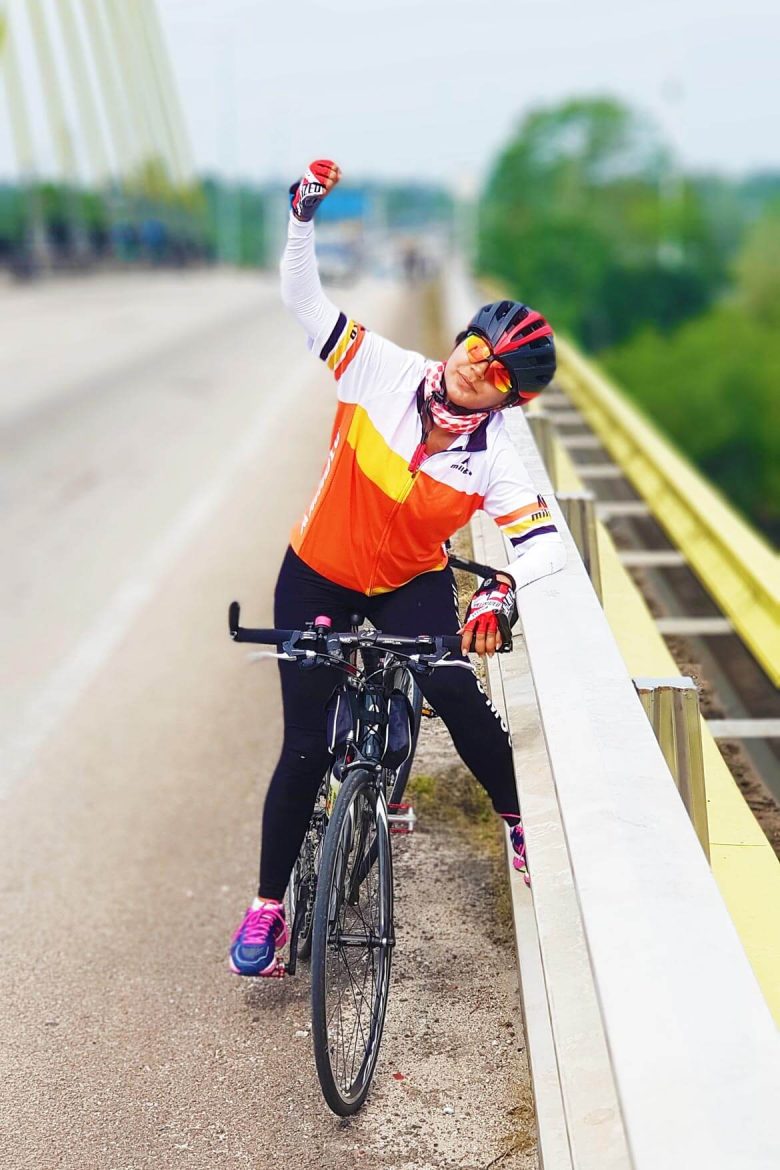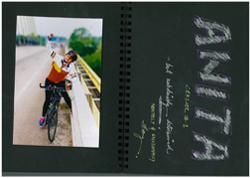 ANITA
CRAZIER #1
But unbelievably determined
MENTALLY & EMOTIONALLY STRONG.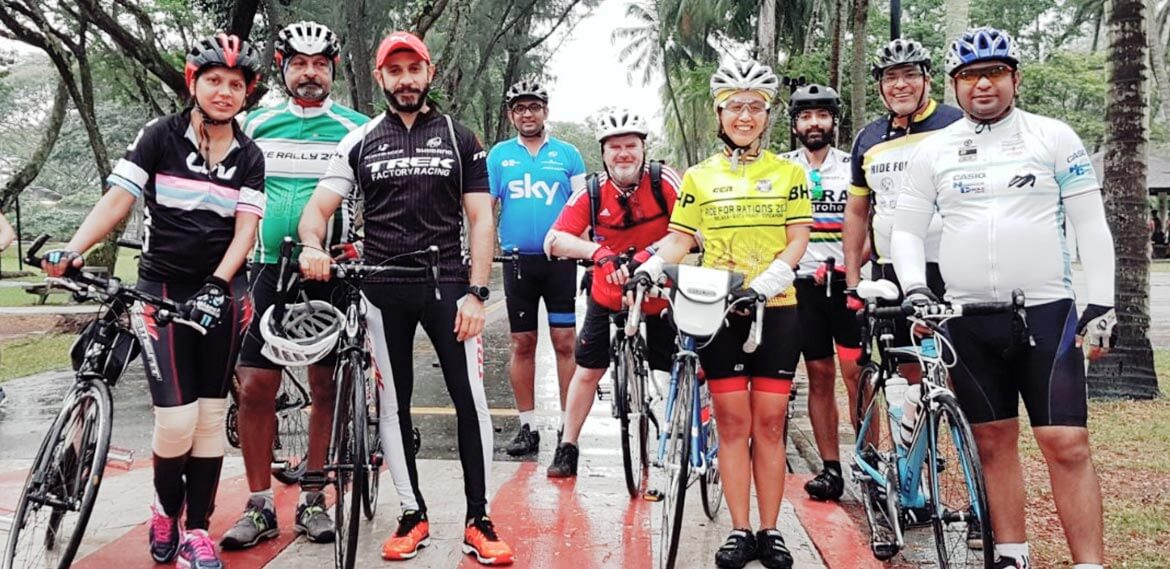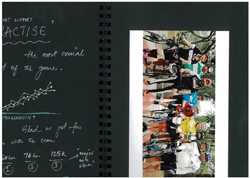 PRACTISE
The most crucial part of the game
Progression Ꙟ
Glad we got few with the team
60Km (1) 70km (2) 12km (3)
Ꙟ "Major mile & stones"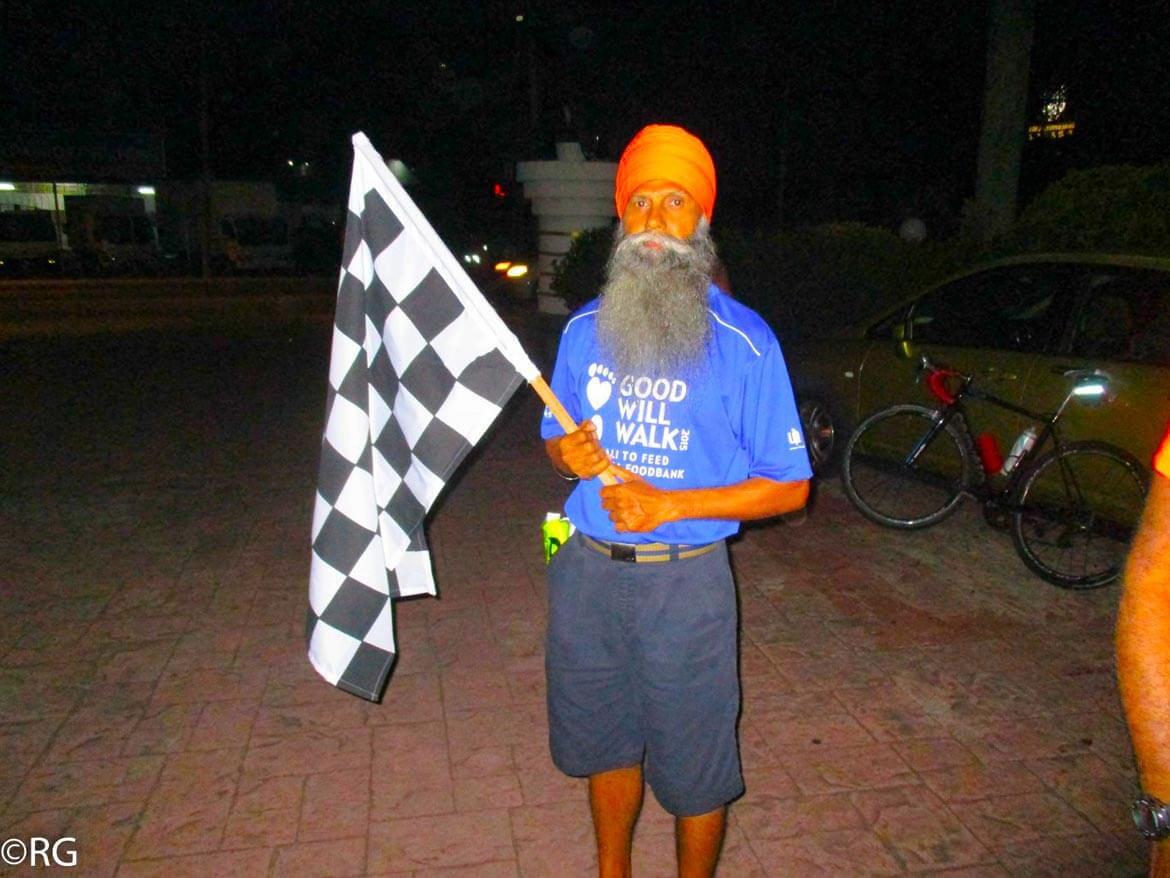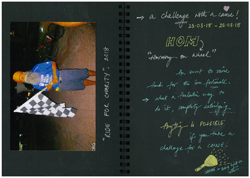 "RIDE FOR CHARITY". 2018
A challenge with a cause!
23.03.18 – 26.03.18
HOW "Harmony on Wheel"
An event to raise funds for the less fortunate.
->What a fantastic way to do it, completely satisfying.
Anything is POSSIBLE
If you take a challenge for a cause
SHINE– Bright light to others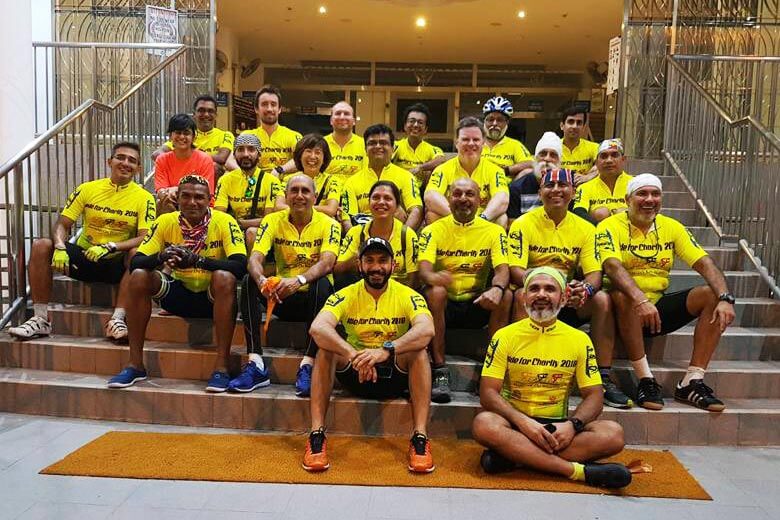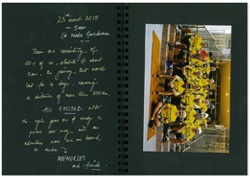 23rd March 2018
-5am @ Wada Gurudwara
Team one consisting of 20+ of us started at about 5 am, the journey that would last for 4 days, covering a distance of more than 500km.
ALL EXCITED. With the cycle goes on & ready to pedal our way into an adventure where we are bound to make —— MEMORIES AND FRIENDS.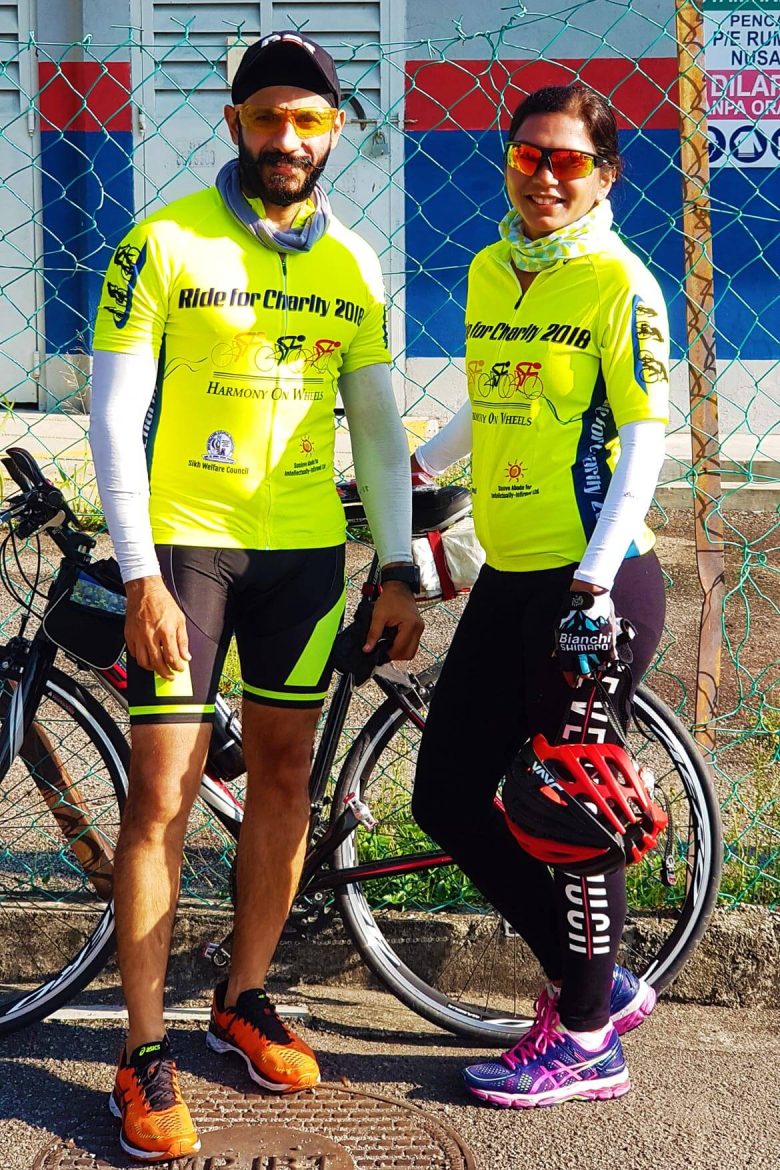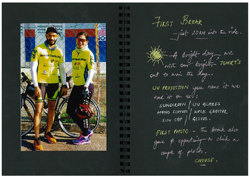 FIRST BREAK
Just 20km into the ride
A bright day, we with our brighter T-shirts out to win the day.
UV PROTECTION you name it we find it on us:
SUNSCREEN / UV GLARES
HAND SLEEVED / NECK GRAITER
CAP/ GLOVES
FIRST PHOTO- The break also gave an opportunity to click a couple of photos.
~ CHEESE.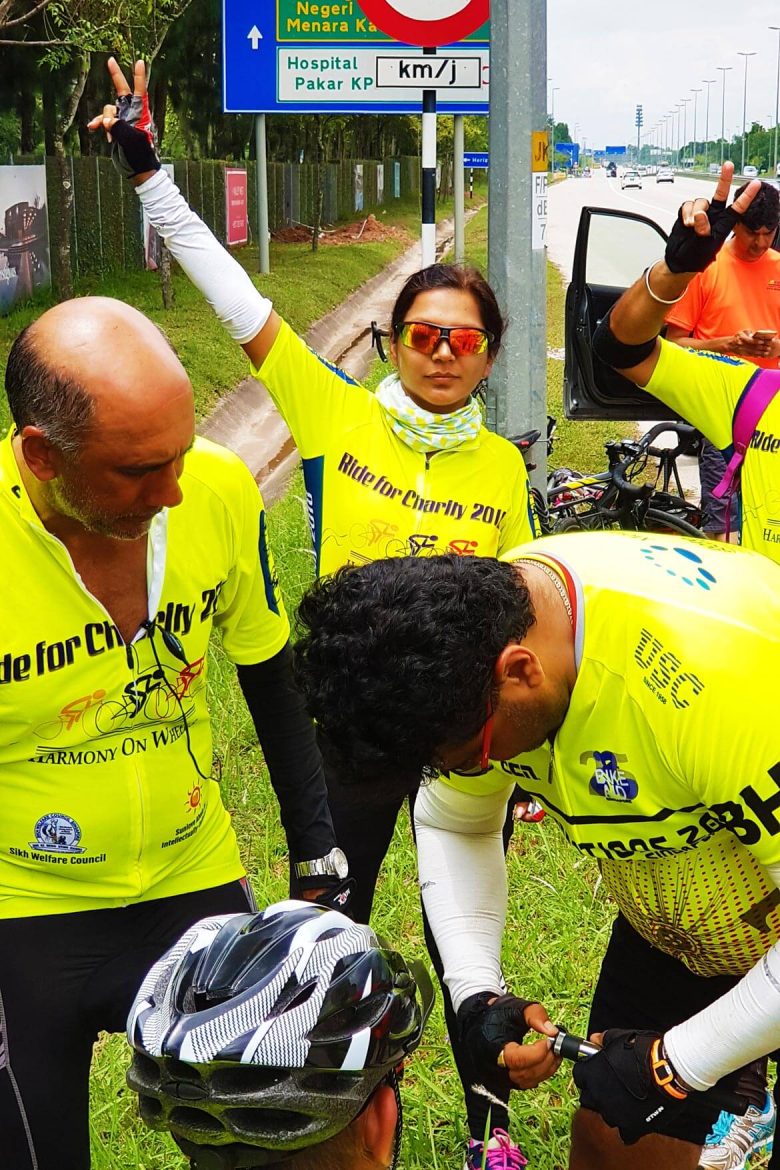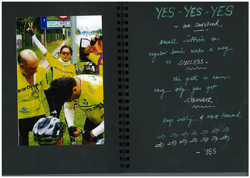 YES-YES-YES
-We survived
Small victories on regular basis make a way to SUCCESS.
The path is never easy only you get STRONGER.
Keep smiling & move forward
–YES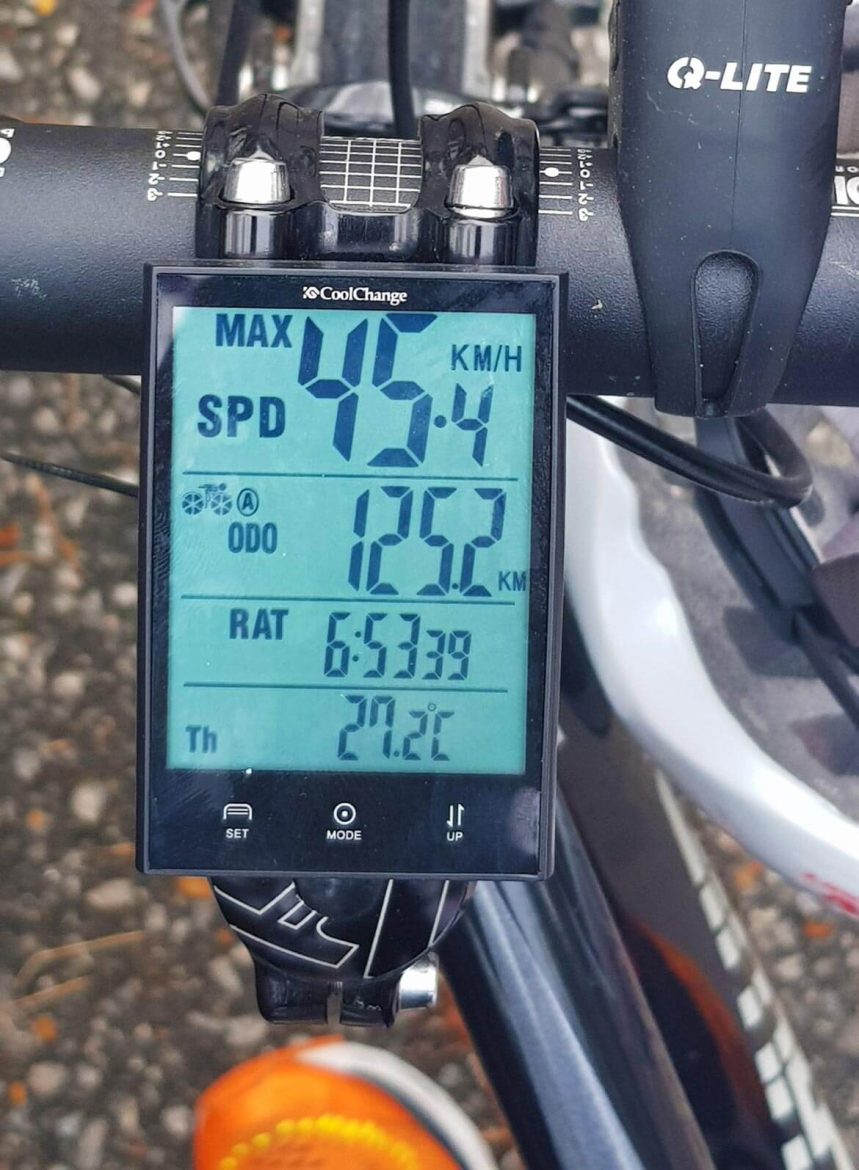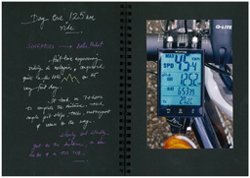 DAY 1: 125KM Ride
Singapore ——–> Batu Pahat
First time experiencing riding in Malaysia, conquered quite a few hills on the very first day.
It took us 7 hours to complete the distance. Had ample pit stops, talks, & views on the way.
Slowly but steadily got to the distance, to our hotel & a HOT TUB.
–YES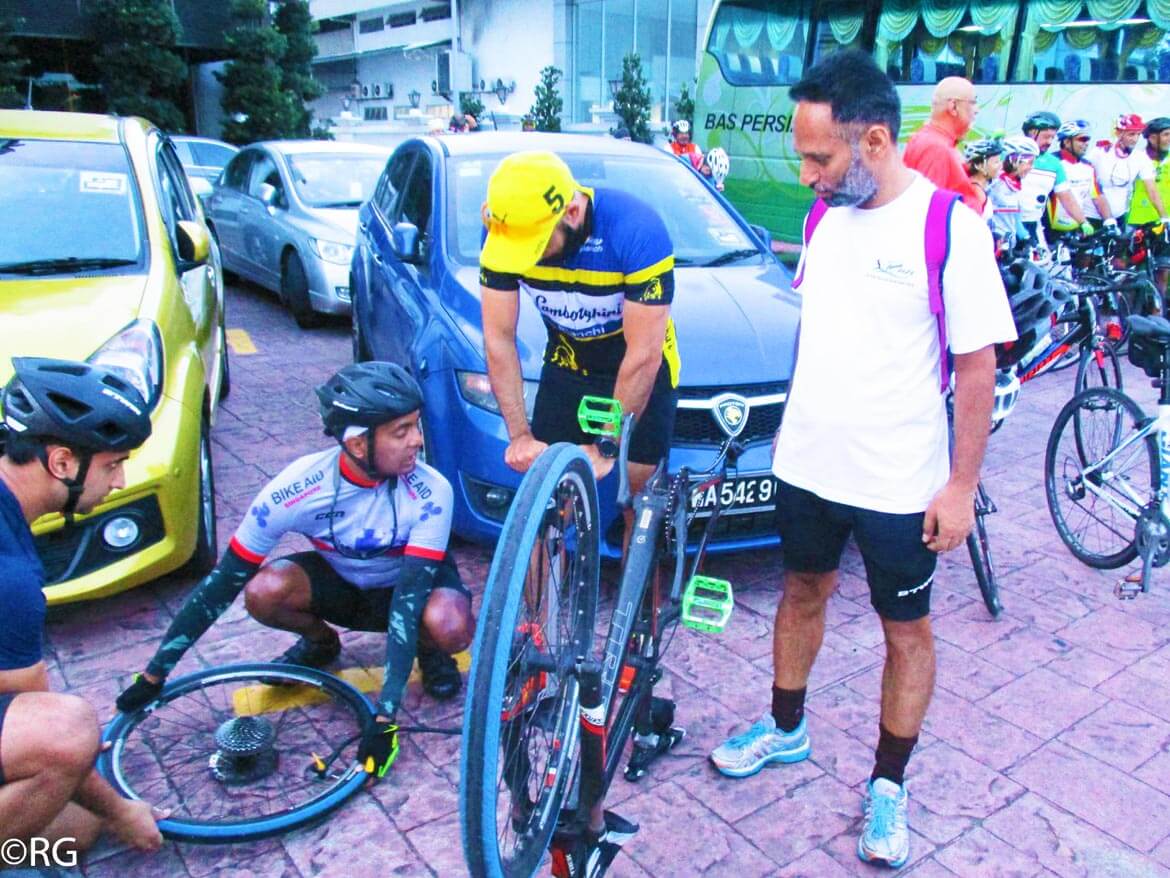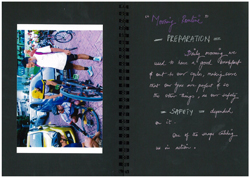 "MORNING ROUTINE"
 PREPARATION
The daily morning, we used to have a good breakfast & out to our cycles, making sure that our tyres are perfect & so the other things, as our safety.
SAFETY = Depended on it.
One of the snaps catching us in action.
Day 2- Batu Pahat to Malacca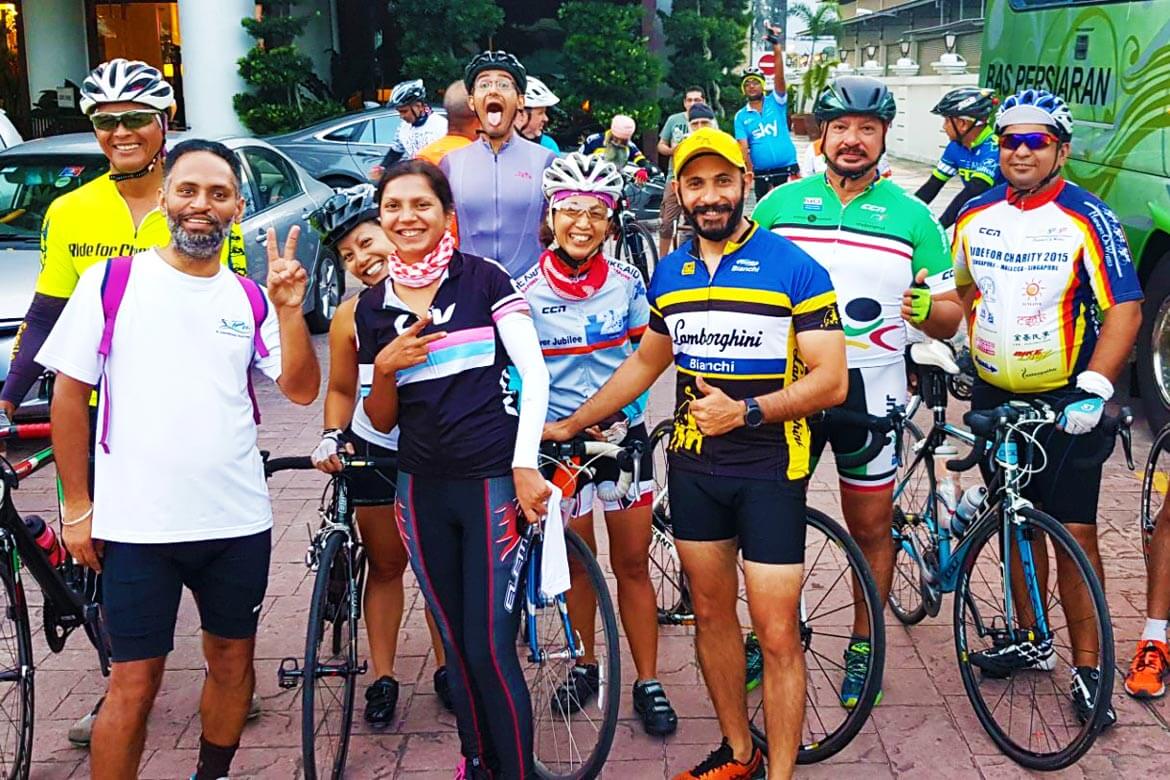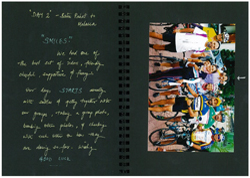 'DAY 2'- Batu Pahat to Malacca
"SMILES"
We had one of the best sets of riders, friendly, cheerful, supportive & funny.
Our days STARTS usually with smiles & getting together with our groups, taking a group photo, bombing other photos, & checking with each other on how they are doing so far. WISHING GOOD LUCK.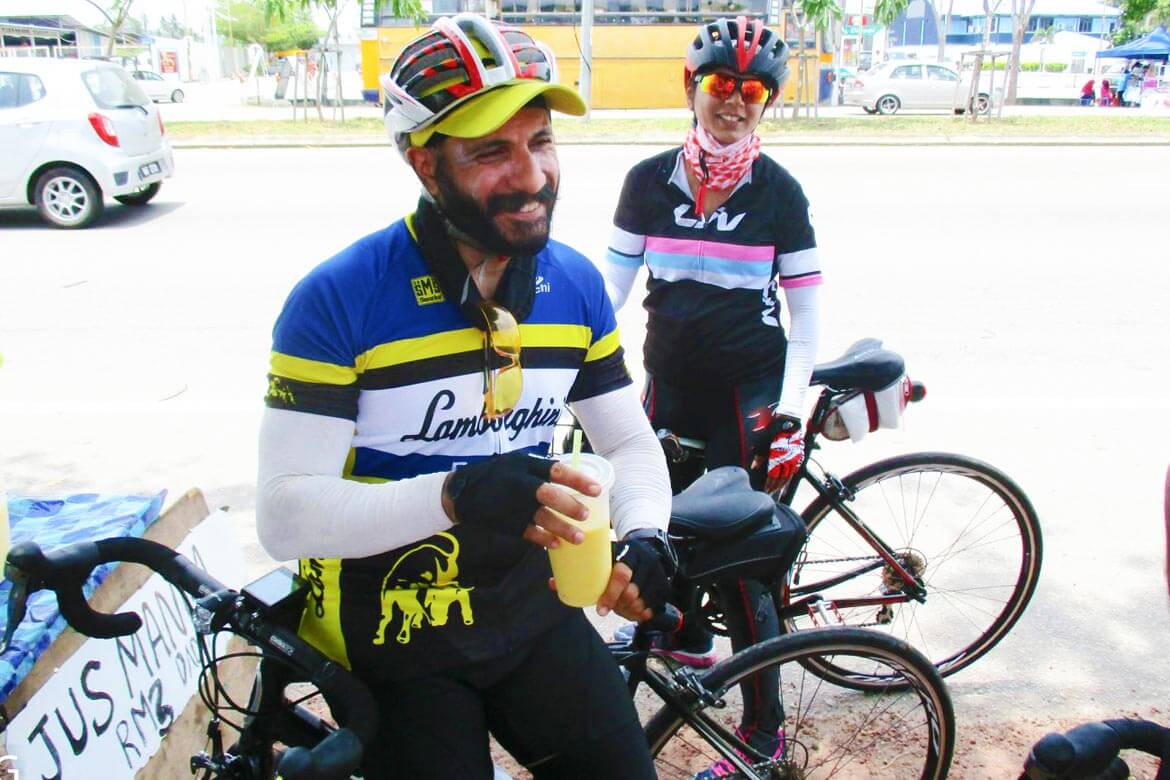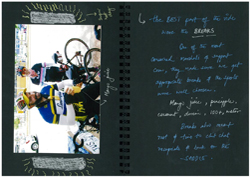 SUPER HOT DAY
The best part of the ride were the BREAKS
One of the most concerned marshals & support crew, they made sure we get appropriate breaks & the spots were well chosen.
Mango Juice, pineapple, coconut, durian, 100+, water.
The break also meant rest & time to chit chat recuperate & back on the SADDLE.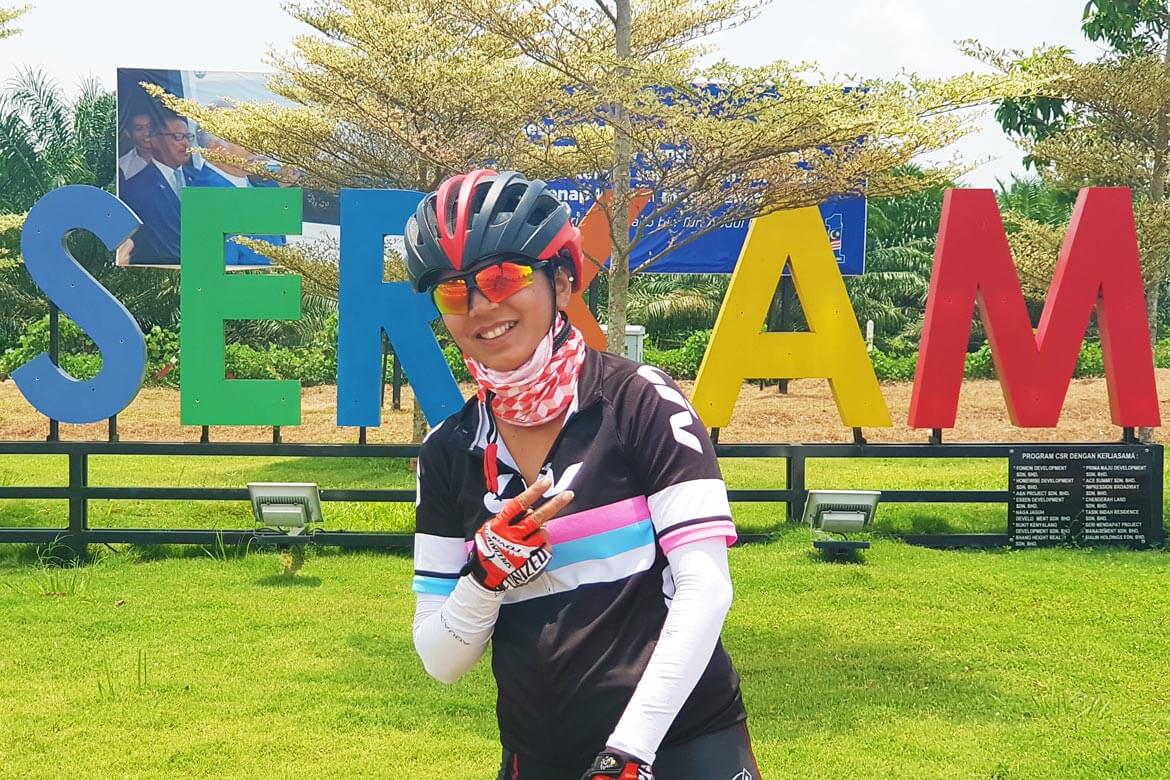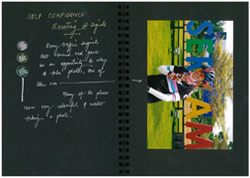 SELF CONFIDENCE
Boosting @ signals.
Every traffic signal that turned red gave us an opportunity to stop & take photos, one of them was (photo)
Many of the places were very colorful & worth taking a photo.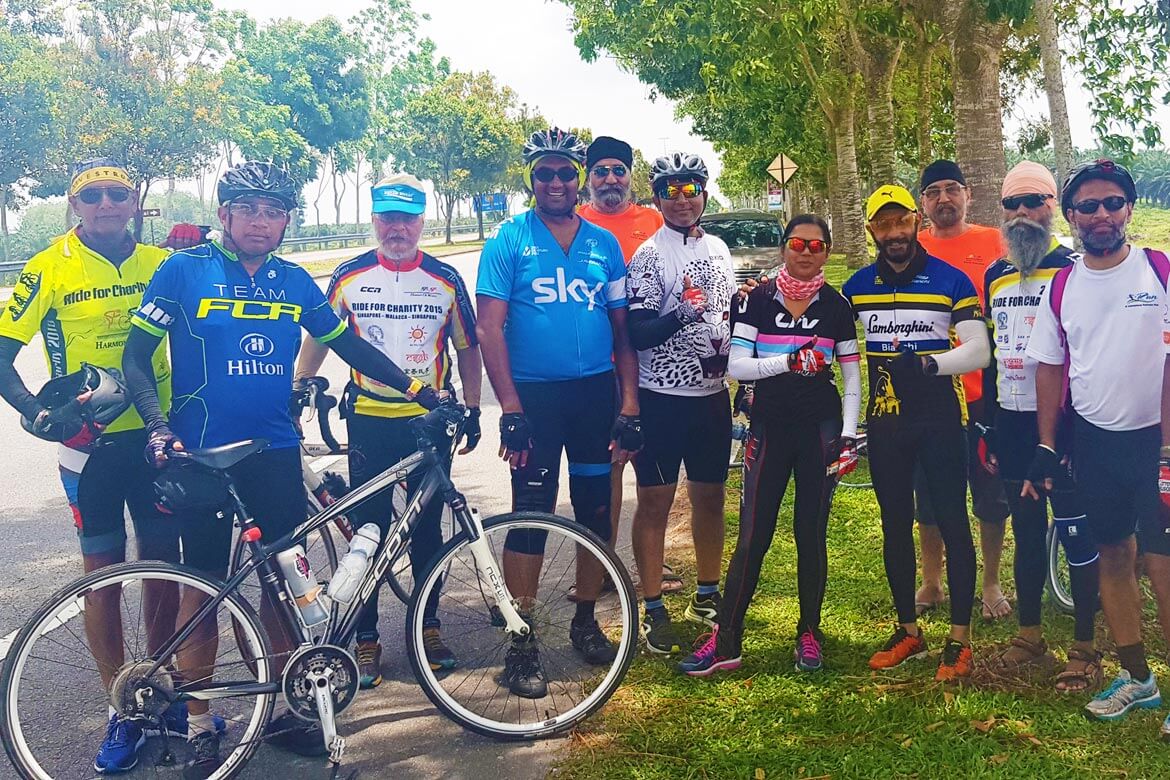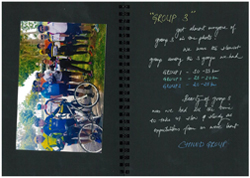 "GROUP 3"
Got almost everyone of group 3 in one photo.
We were the slowest group away the 3 groups we had
GROUP 1 – 30 -35 km
GROUP 2 – 25-30 km
GROUP 3 – 20-25 km
Beauty of group 3 was we had all the time to take it slow & steady as expectations from us were least.
CHILED GROUP
Energy Requirement Fulfilment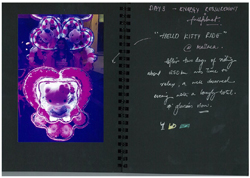 DAY 3 – Energy Requirement fulfilment.
"HELLO KITTY RIDE" at Malacca
After two days of riding about 250km was time to relax, a well-deserved evening with a lovely hotel & glorious view.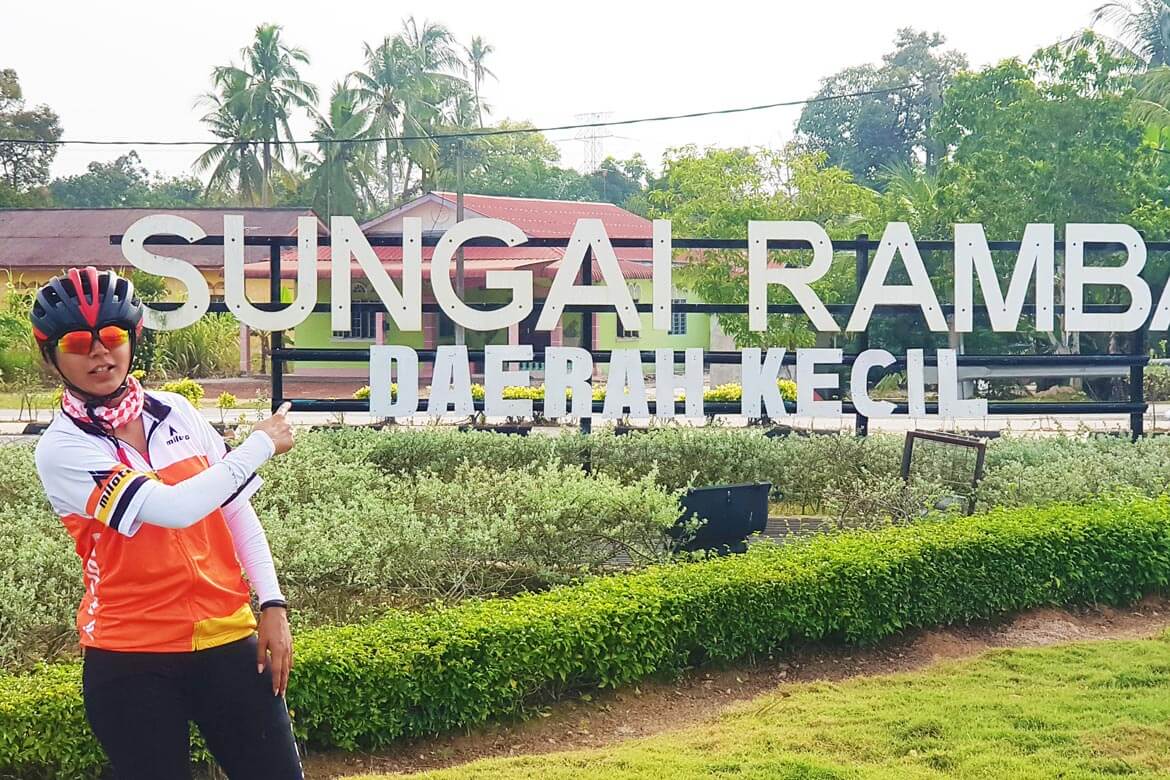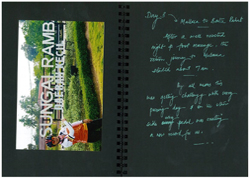 DAY 3: Malacca to Batu Pahat
After a well-rested night & foot massage, the return journey to Malacca started about 7 am.
By all means, this was getting challenging with every passing day & on the other side, every pedal was creating a new record for us.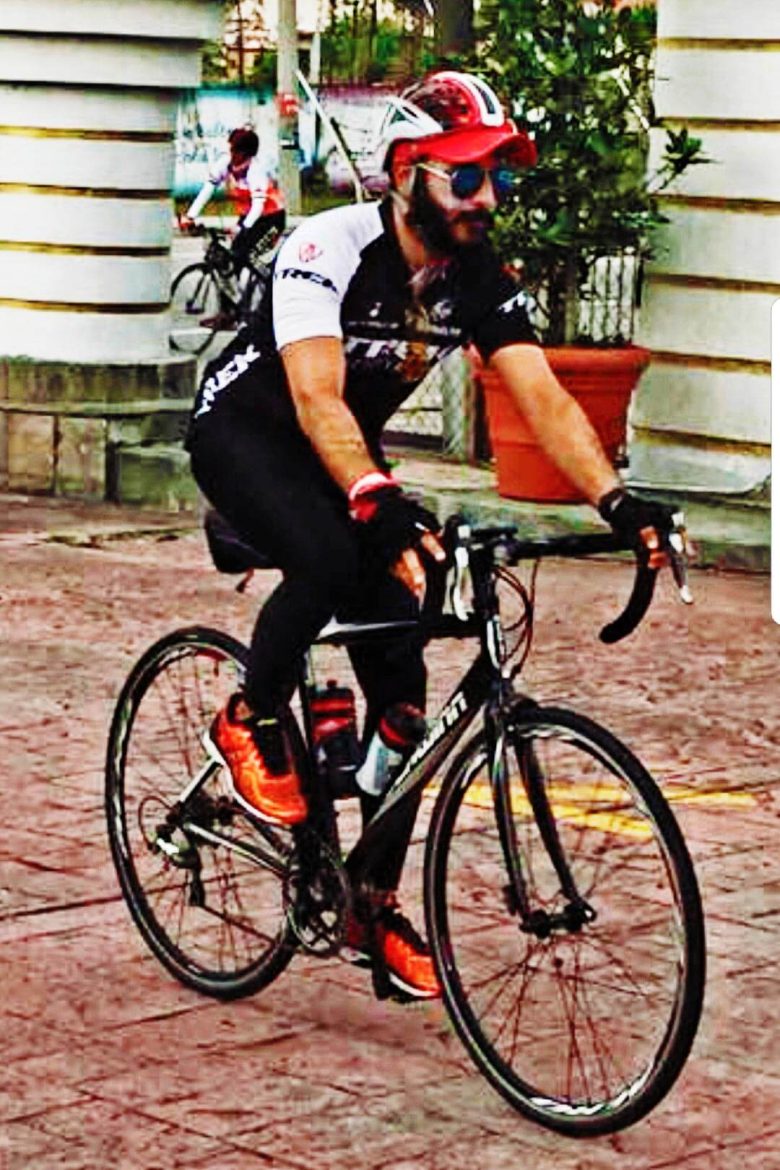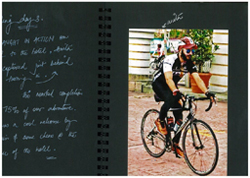 DAY 3
CAUGHT IN ACTION on & to the hotel, Anita captured just behind turning it.
This marked completion is 75% of our adventure. It was a cool welcome  & some cheers at the  ——–  of the hotel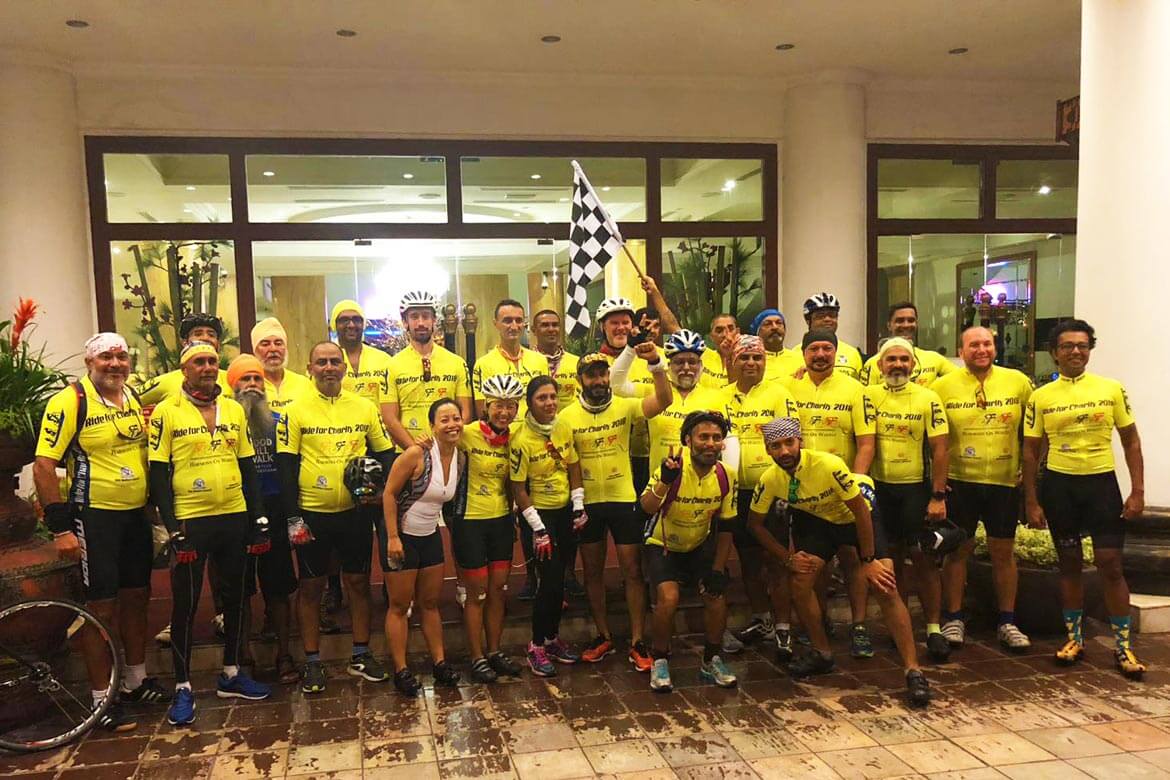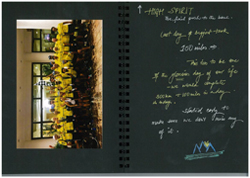 HIGH SPIRIT
The final push to the base.
Last day of biggest task – 100 miles.
This has to be one of the glorious day of our life – we would complete 500km + 100 miles in a day in 4 days.
Started early to make sure we don't miss any of it.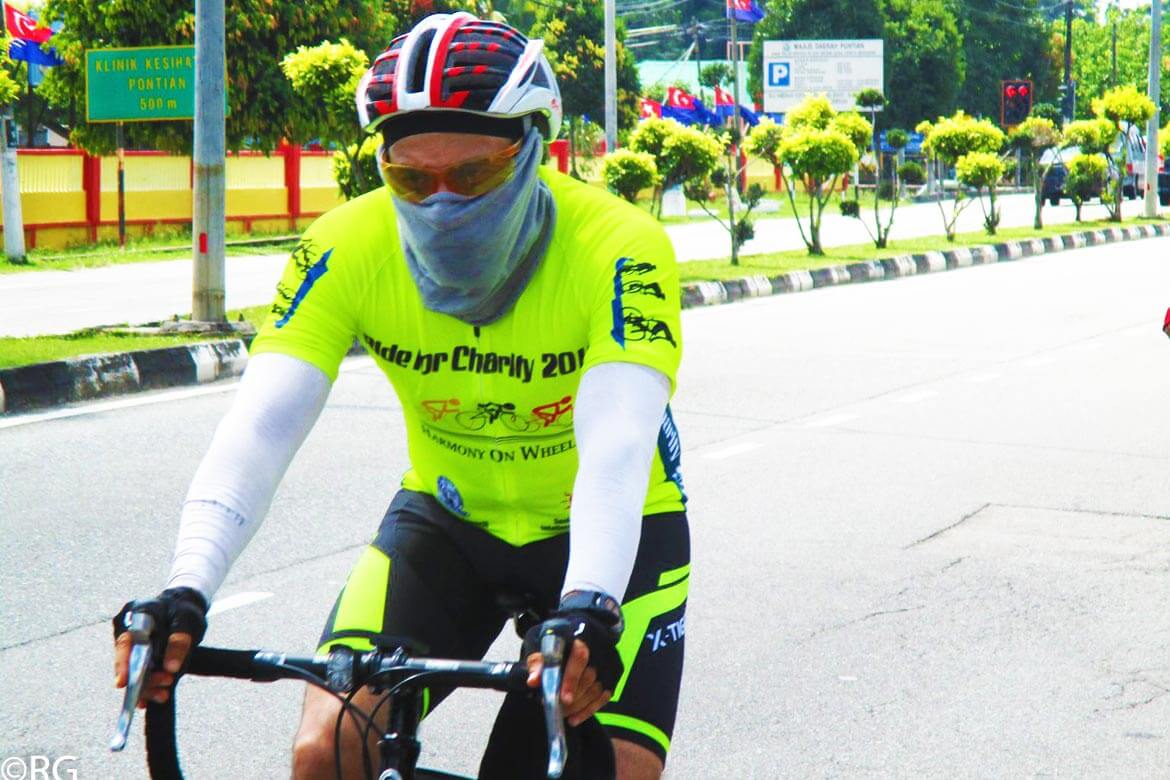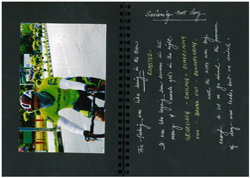 SERIOUSLY THAT DAY
The feeling was like being in the oven
ROASTED
It was like layering sunscreens in the morning & muscle gel's in the night.
GRUELLING – SMILING – SCORCHING SUN – BREAK OUT – DOWNPOURING
Well the WHY was big enough to let us go ahead.  The pressure of day was loads, but we smiled.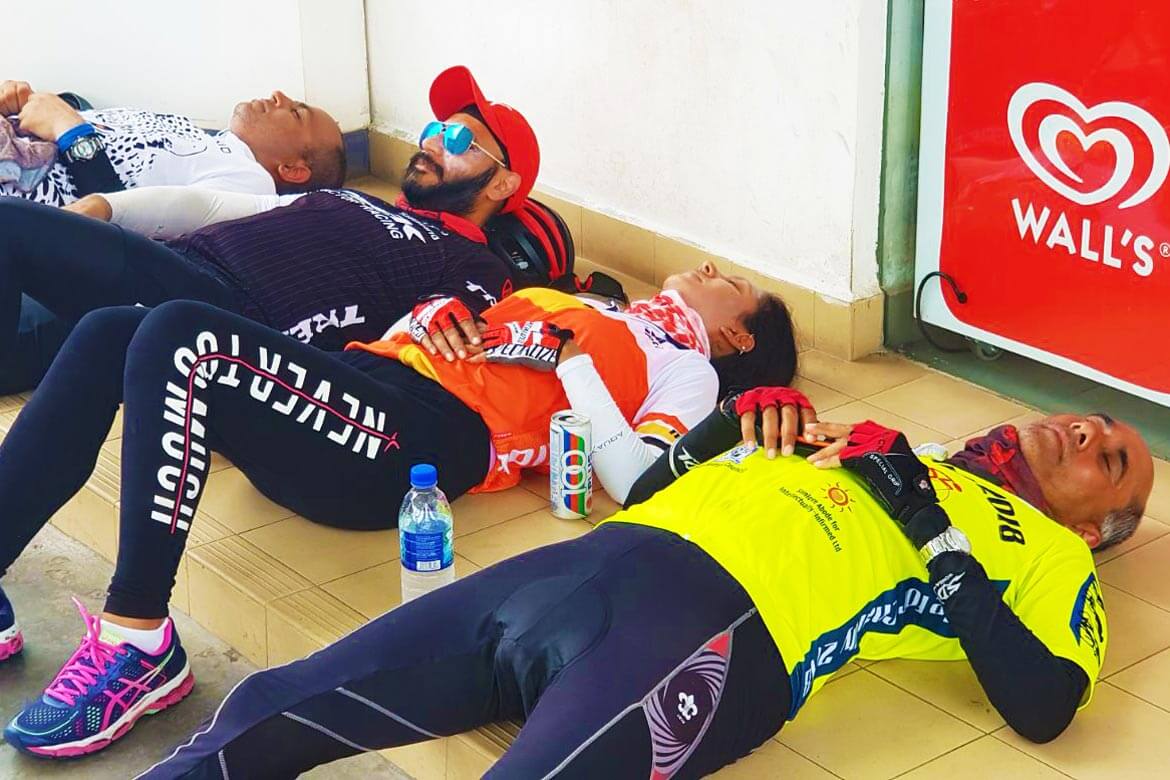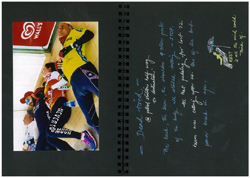 DEAD TIRED
At petrol station half way to destination.
The back, the bum, the shoulder & other parts of the body all started talking – STOP.
All that pedaling for last 72 hours was calling upon us.
Power break in ages
REST is all the mind could think of.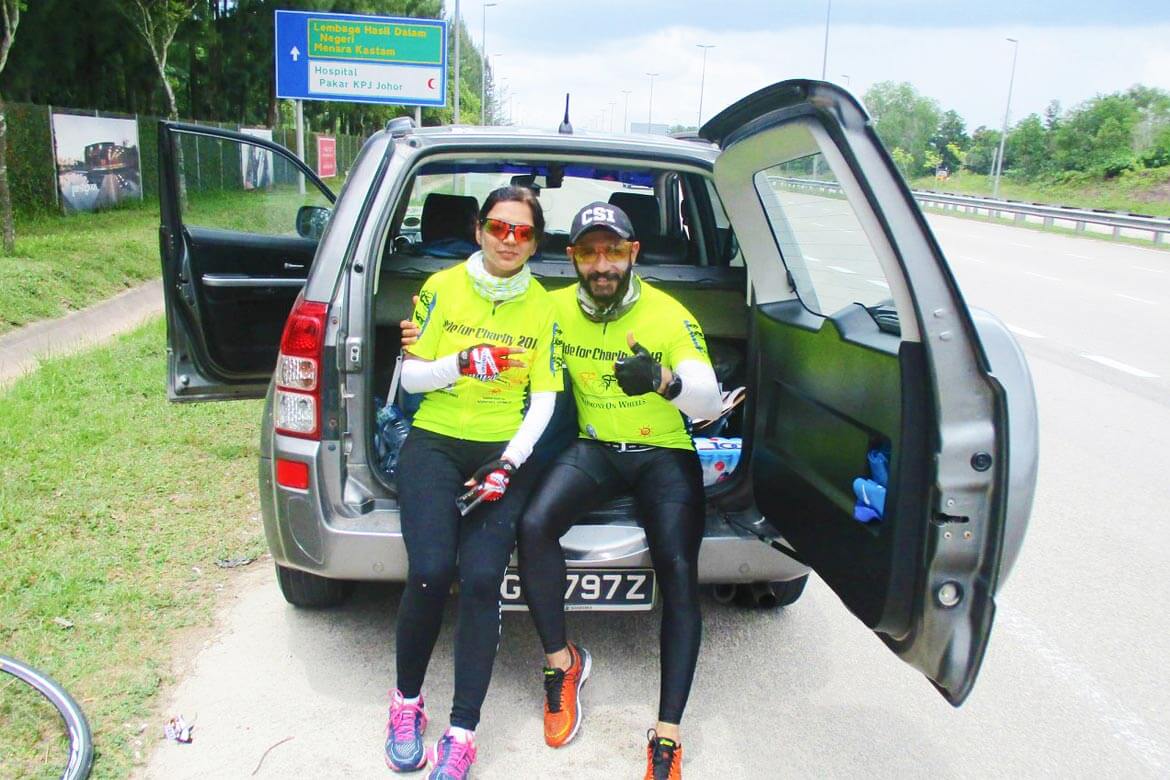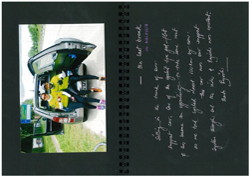 THE LAST BREAK
IN MALAYSIA
Sitting in the trunk of our support car. One of the cyclist tyre got flat & this become an opportunity to take some rest as we had cycled almost 100km by now.
This car was our support system throughout the ride & Rajesh was excellent.
~ Thanks Rajesh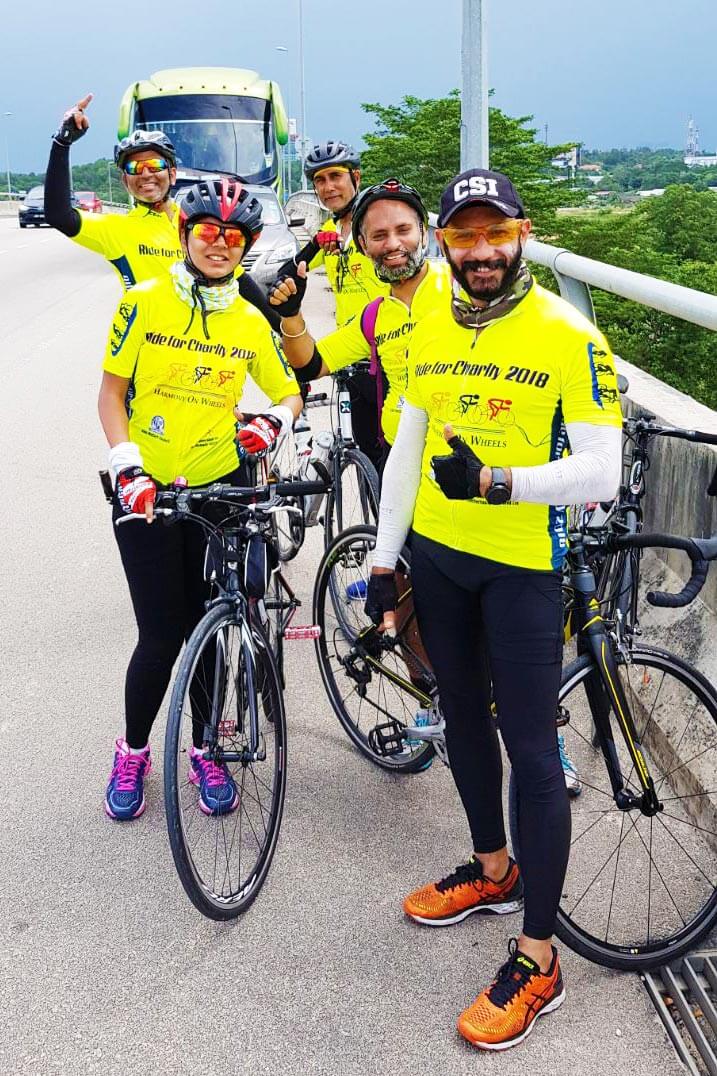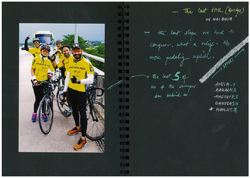 THE LAST HILL(BRIDGE) IN MALAYASIA
The last slope we had to conquer, what a relief. No more paddling uphill.
The Last 5 of us & the support bus behind us.
ANITA
AAKASH
HARDEEP
DHEERAJ
MANJIT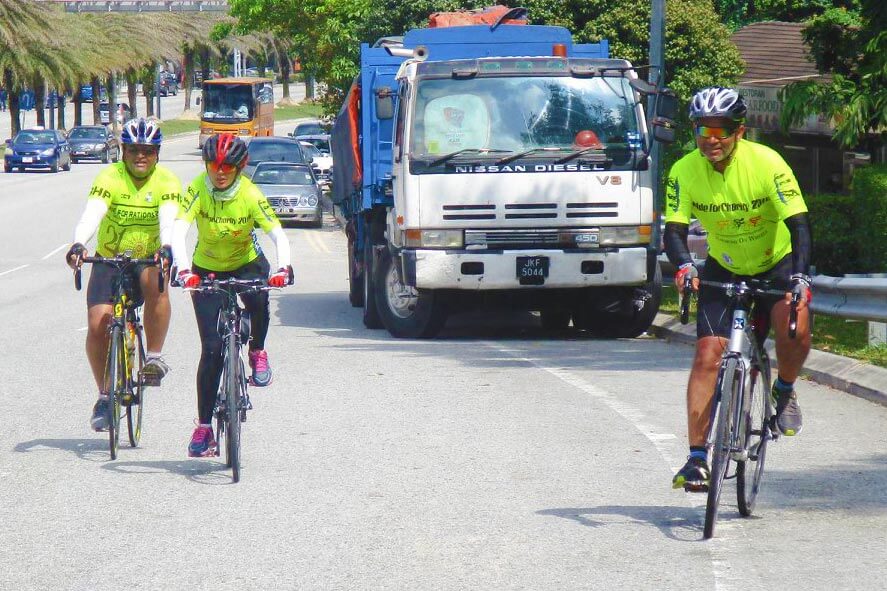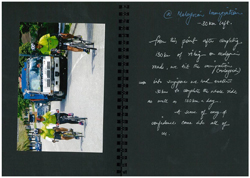 AT MALAYSIA IMMIGRATION
@ 30km left
From this point after completing 130km of riding on Malaysia roads, we hit the immigration (Malaysia)
Into Singapore we had another 30km to complete the whole ride as well as 160km a day.
A sense of ease & confidence came into all of us.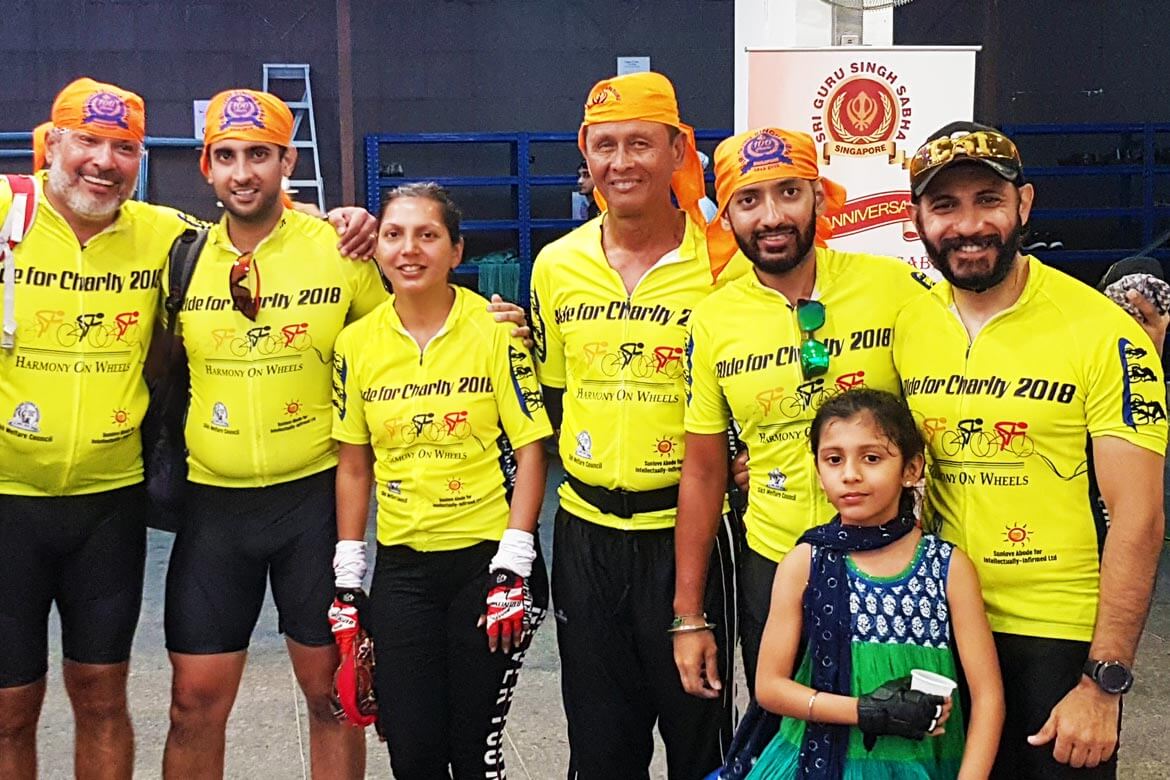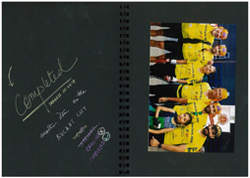 COMPLETED
TARGETS 26.03.2018
Another item on the BUCKET LIST
CUT
STRIKED
REMOVED X
COMPLETED ✓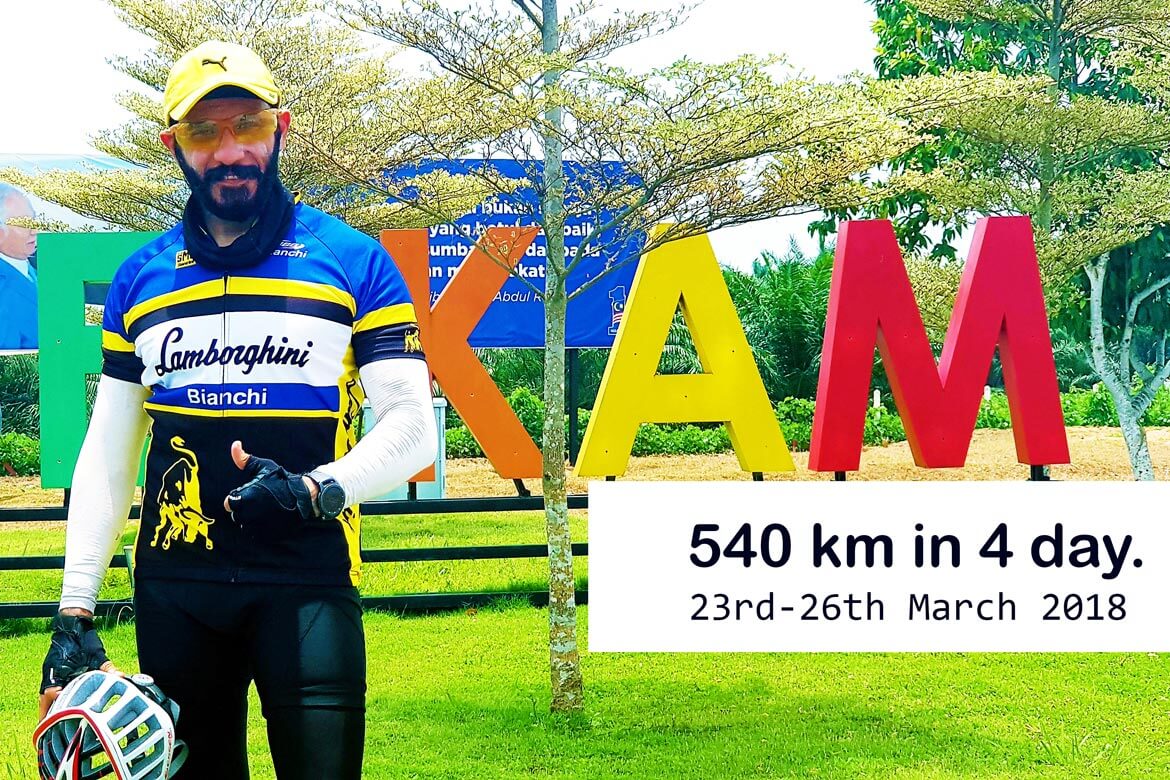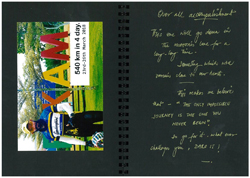 OUR ALL ACCOMPLISHMENTS
This one will go down in the memories lane for a long long time.
Something which will remain close to our hearts.
This makes me believe that – "THE ONLY IMPOSSIBLE JOURNEY IS THE ONE YOU NEVER BEGIN."
So go for it, whatever challenges you, DARE IT!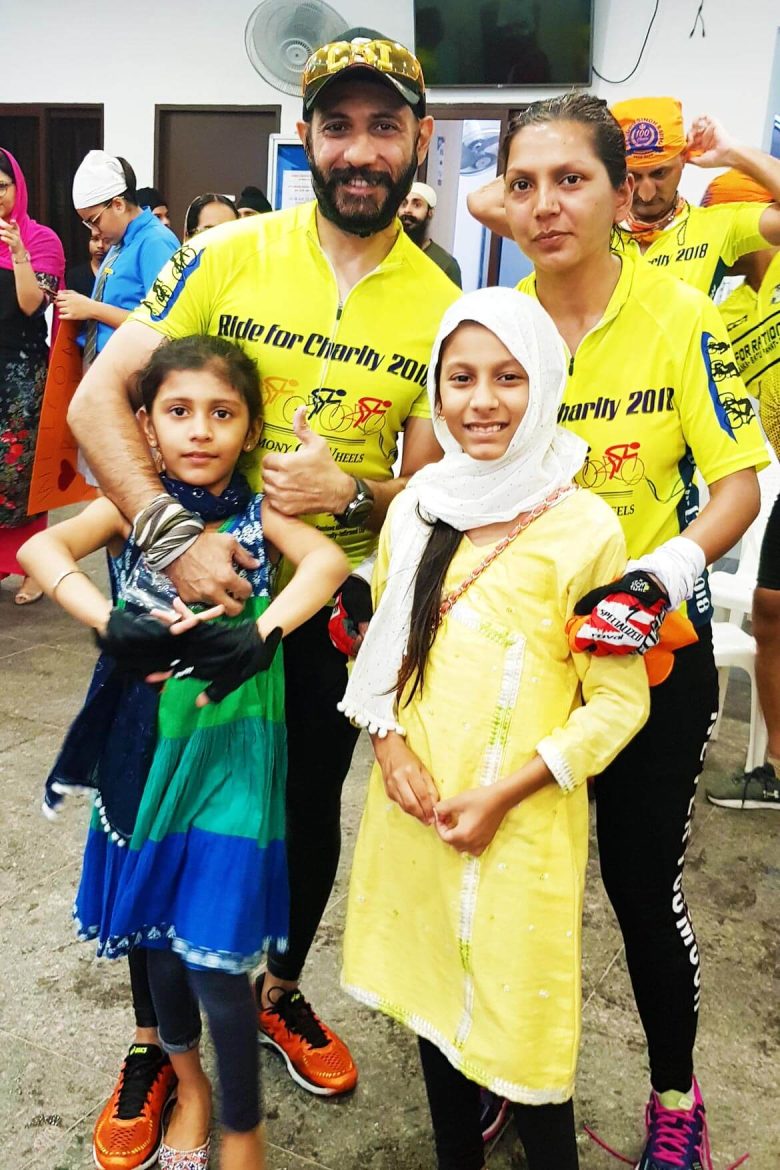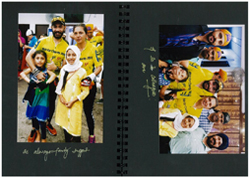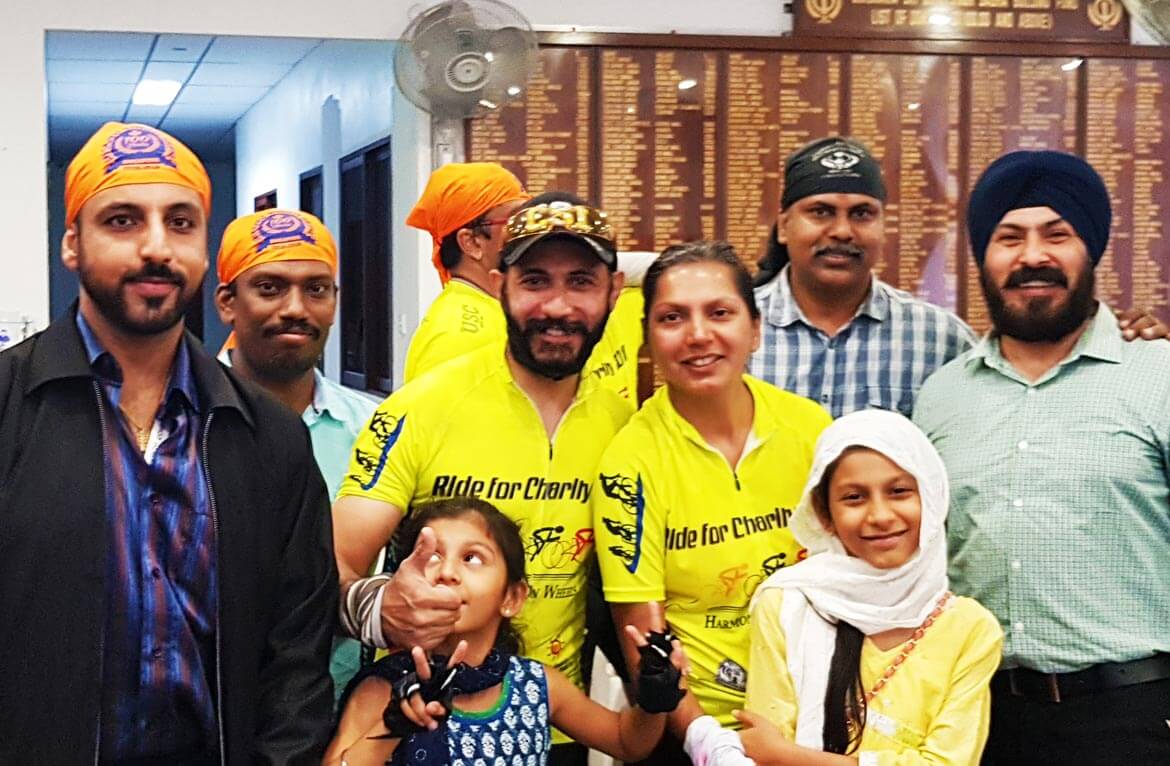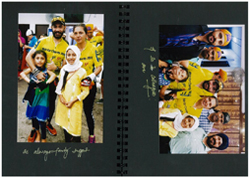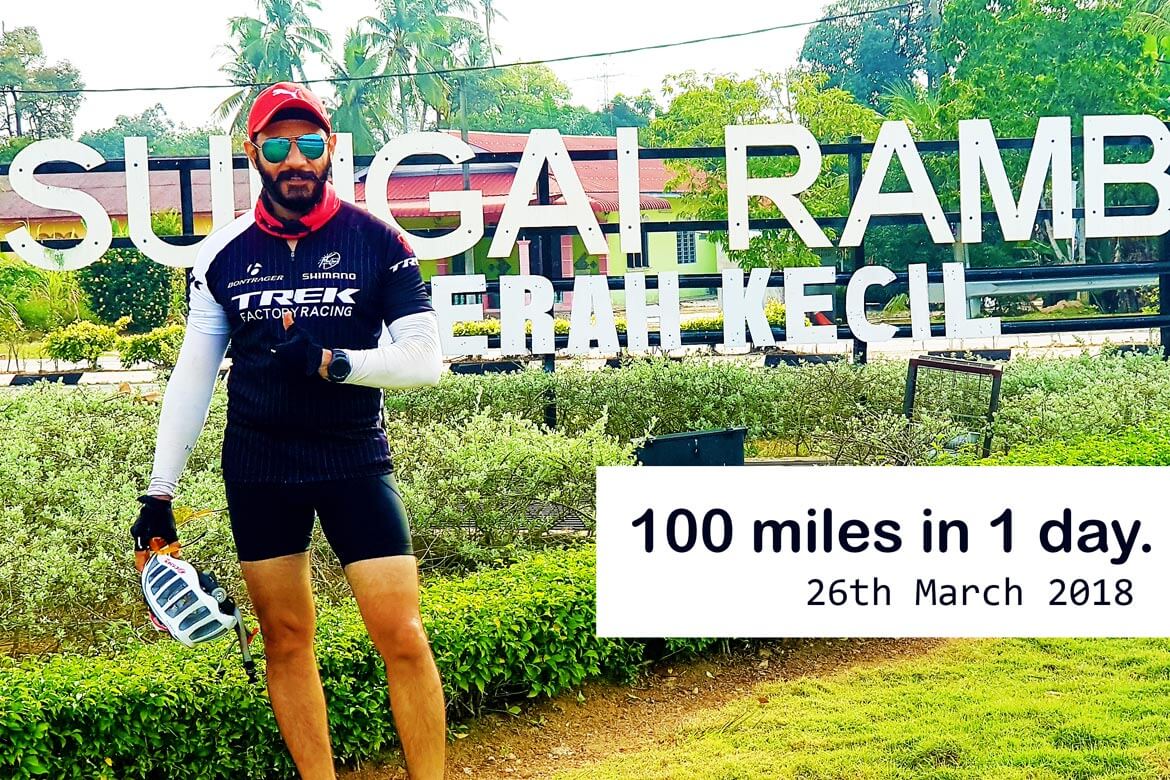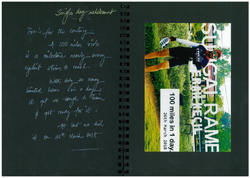 SINGLE DAY ACHIEVEMENT
Train for the century.
A 100 miles ride is a milestone nearly every cyclist strive to reach.
With only so many limited hours in a day, it get so tough to train & get ready for it.
At last we did it on > 26th March 2018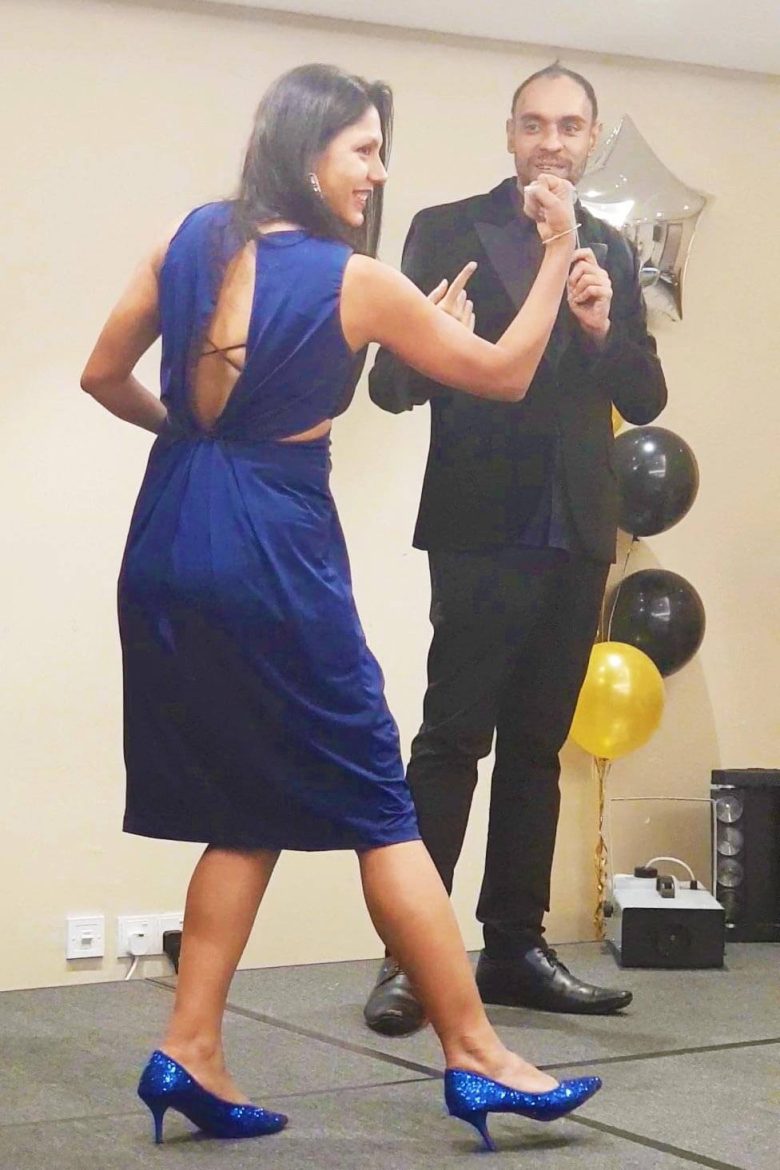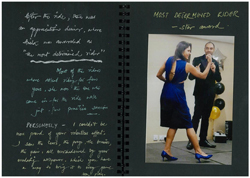 MOST DETERMINED RIDER – Star Award
After this ride. There was an appreciation dinner, where Anita was awarded as "the most determined rider"
Most of the riders were at least riding for few years, she was the one who came in for the ride with just few practice session.
PERSONALLY – I couldn't be more proud of your restless effort, I saw the tears, the prays, the bruises, the pain, all overshadowed by your everlasting willpower, which you have a way to bring it to every game you play.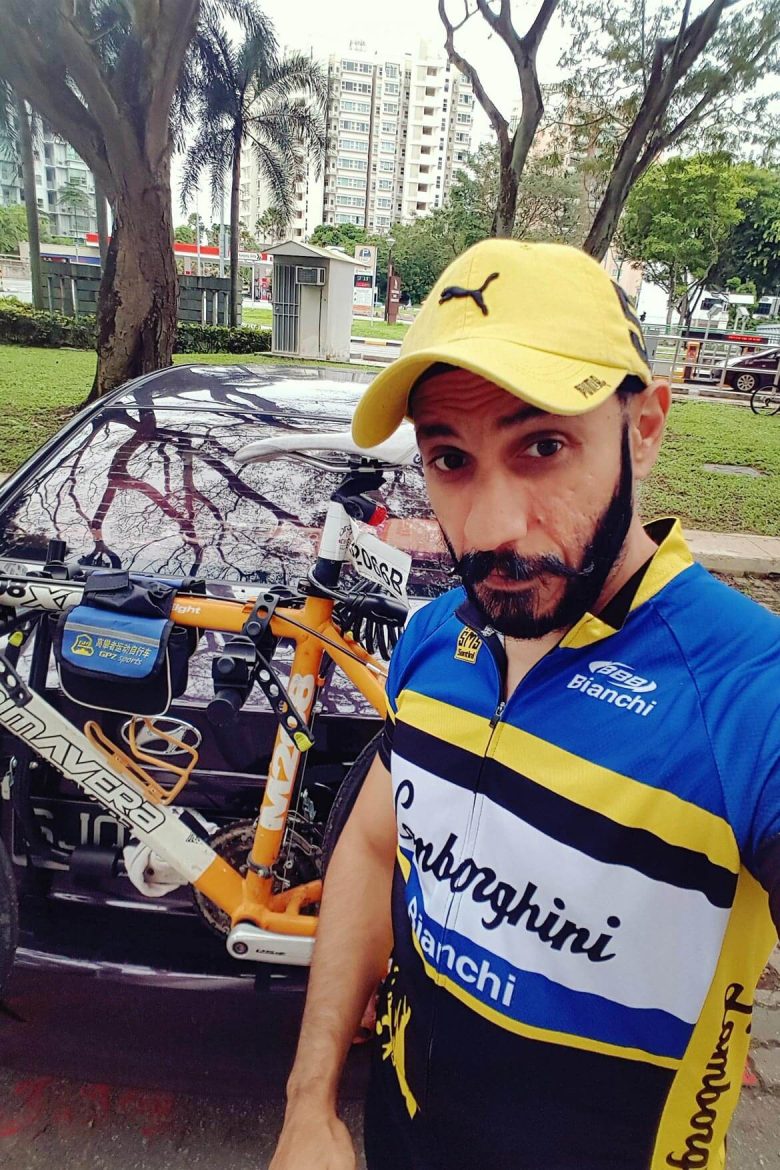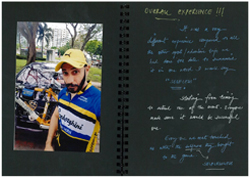 OVERALL EXPERIENCE
It was a very different experience compared to all the other sports/ adventure trips we had the date to summarize it in one word I would say
"SELFLESS"
Starting from training to active run of the event. Everyone made sure it would be successful one.
Everyone we met touched us with the selflessness they brought to the game.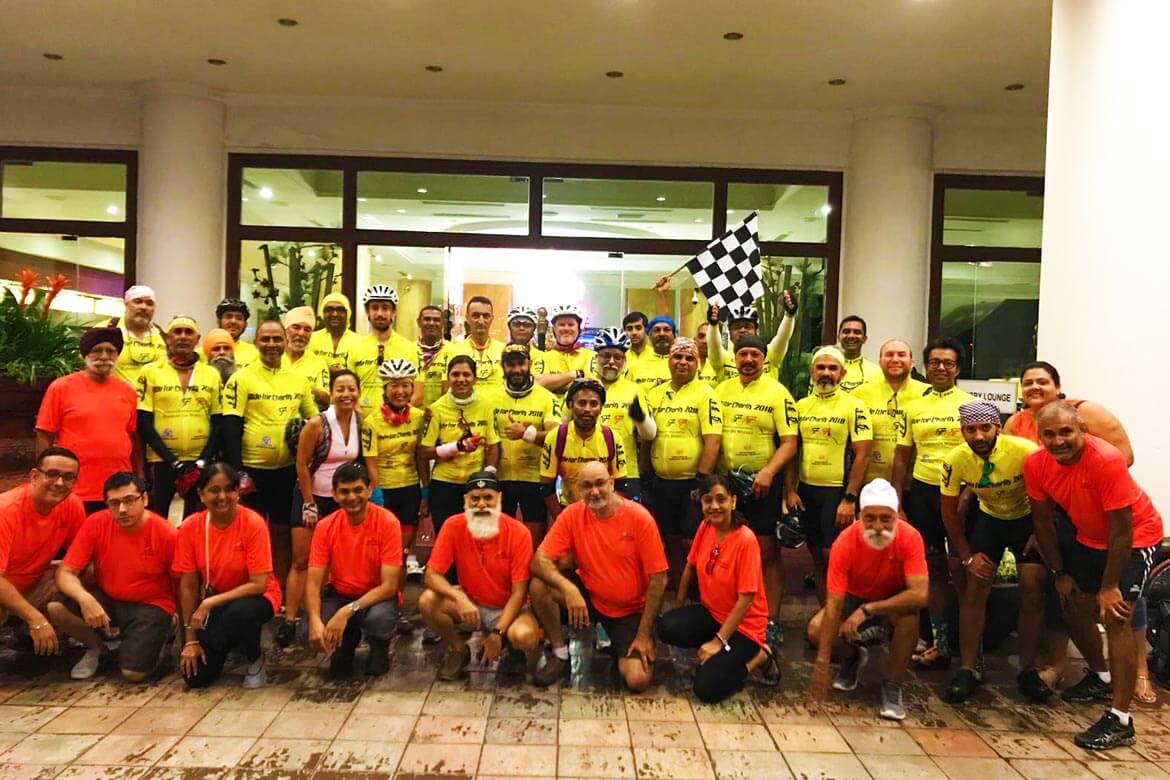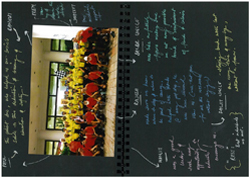 MEMBERS
PAUL – RAMESH
The patient duo, who helped us our basics
Salute to the dedication & training & education & safety.
PREM – Run up & down the whole stretch
JASPREET – our medical expert
MANJIT – was a good leader & took every opportunity to educate & encourage us
RAJESH – made sure we knew where to stop & where to be part of company, helped with drinks at every pot stop, he was more stressed than us. (well that goes for all the Marshals without saying.)
BALBIR – was like a fatherly figure making sure we get every possible break & reinforcement of fluids & calories.
DALJIT UNCLE – staying back with last one every time & every leg without a frown.
{"REST": Best individuals we met}