Anita
 "Coffee again? Sure, why not? Place in mind? Yeah, but this time not tried and tested. After going to a cafe on your, tick list got to know after the visit that Oops, it's a connected to Korean brand. Of course, then the signature Dalgona coffee is to be tried.
While the work calls, nature calls do cause a hindrance to the ambiance, the coffee and the service did spirits up, and again was the cheers. My cup not only being big in size but also raised high because lots to learn in life while you have a bigger cup, you gulp a lot and learn a lot and love a lot.
Prabjeet
"On the way back from the office, today felt like having a coffee, and with a new plan of 100 C&R it was more tempting to get to number 2, I called Anita, and she was a game for it.
I picked her up and ended up at Café De muse; I wanted to try something new, but with my current workout and diet regime being out of choices, I got the recommendation to try Dalgona, as it was famous for
I couldn't afford any sugar at this moment, so Anita went for it and got a little fancy and got a hazelnut latte, not realizing it was sweet; AHHHH!
Anyways, hazelnut Latte wasn't that bad; neither was the atmosphere; I learned two things: the café is Korean and Dalgona is sweet and has some smoky caramel taste. It is light and airy with a thin, brittle texture like honeycomb candy.
Dalgona candy is the same as used in SQUID GAMES, Netflix's famous series for one of the candy games.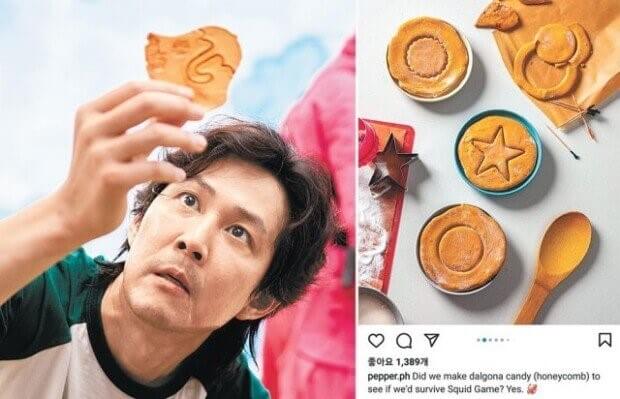 Location: 02. Cafe De Muse – Scotts Road, Singapore
Date: 04th October 2021
Type: Cafe
Time of the day: Evening 8 pm