Anita
"When you want to start your count #1 as it sounds important to landed up with having coffee which was tried and tested by me before.
Tried a couple of poses, but it had to be a signature pose. So working with a Korean company and also after watching romantic Korean dramas like Vincenzo and hometown Cha Cha Cha what striking was the way they do cheers. I totally get it, it's for alcohol, but I felt I should not limit it to so ju only.
It's a mixed feeling of raising your glass to the top. This time raising it to the top felt like it's a strong coffee, but so is our bond too. Cheers"
Prabjeet
"25th September 2021 17:00 – We are embarking on a journey that will span over the next 24 months filled with 100 new and unknown experiences together. The first challenge was to get a pose that we would be replicating for the next 99 café or restaurants.
Frankly, the process itself was unbelievably fun filled with smiles, laughter, and falling over each other, with funny faces and what not, till Anita always came up with something more convincing.
So we finalised a pose and took our photo all sorted, and then Anita revealed the idea behind it, she said as she has experience working for a Korean firm. She witnessed there that whenever they used to do a cheers, the boss or seniors glass was always on top, and others would clink the glass at the bottom, and there you are, she established her dominance."
Korean Drinking Culture
"When clinking glasses, position the rim of your glass a little lower than those of a higher status. Doing otherwise is impolite."
Click your glass below your senior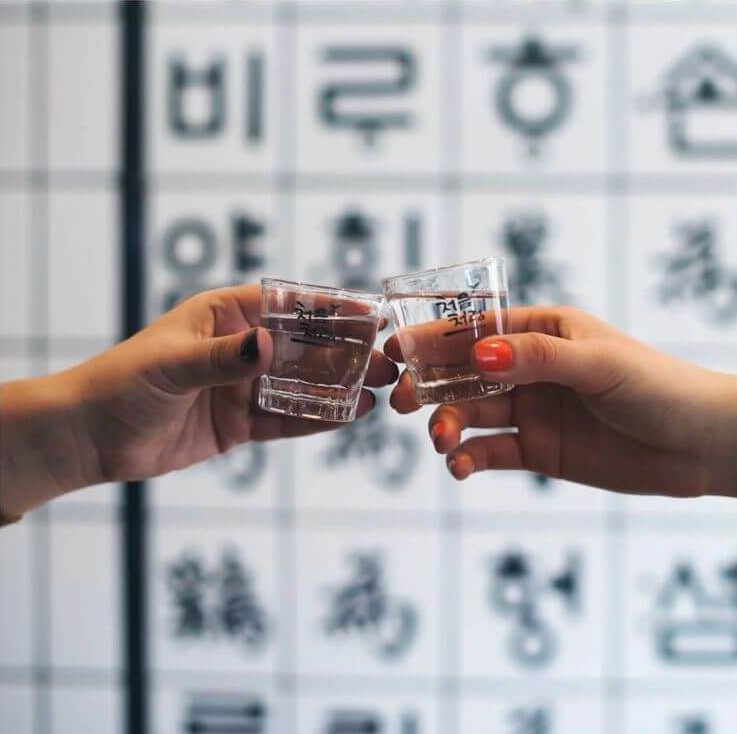 Well, either way, we were all good to start the journey, more as it plays out for both of us. To a new beginning".
---
Location: 01. Cedele – Marina Bay Sands, Singapore
Date: 25th September 2021
Type: Cafe
Time of the day: Afternoon 5 pm