Anita
"The name is quite fascinating and reminds you of its existence when you pass by it so often. Coffee? Sure, but does it serve? Let's go n see.
Bingo had a couple of choices, and the cinnamon raisins bagel with cream cheese on the menu raised my taste buds and raised my doubts to have it too. Doubts, as general bagels, could be hard for people with braces when compared to choices of other breads.
It was totally not a disappointing choice as it was soft and felt different. Had it with all my heart. That's ok because it may show up the calories with its all heart later. Coffee well beaned for my well-being. Just perfect for the hour, the bracket of my hour before the next appointment. This time the toast was to love and to be loved 🥰 . Of course, I love more, so my cup has to be on top 🙂
Prabjeet
"On our way to see a property, we had some time in between and thought of hitting a new café, and this was very near to our place called culture spoon.
What was interesting about the restaurant was that it did not have an affixed menu. Still, the menu changed as they allowed different chefs to come on a different date, giving variety – something like a shared kitchen concept.
Well, we still went for a coffee; this time was a Brazillian coffee. We decided to try two different flavors of Brazilian coffee.
01. Sitio Rio Claro | Yellow Catuai (Natural)Sweet & Silky – Tastes like Fruit Cake, chocolate biscuit
02. Kaipara Regional | Mixed Cultivar (Natural) Comforting & Familiar – Tasted like Milo, milk Chocolates
Well was not too far from a regular coffee, but it has a touch of different flavors, nothing to die for it or stick to it, but good to experience a taste."
The restaurant has some good drawings on one of the glass boards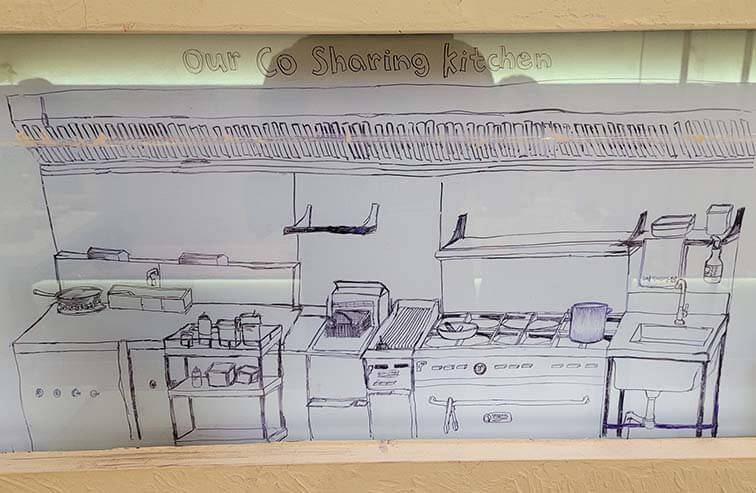 Location: 03. Culture Spoon – River Valley Road, Singapore
Date: 09th October 2021
Type: Cafe
Time of the day: Afternoon 2 pm