Anita's Experience
I was so looking forward to being at this square coz on the flight I saw this beautiful picture in the magazine which was tucked in the pocket of my seat. The square in reality felt like a scene straight out of a Hollywood movie depicting a x-mas fairytale. It was a night I won't forget.
Prabjeet Experience
Landed in Athens on Christmas eve; what other best place to celebrate it with locals and other tourist other than Synathan Square. Great atmosphere everywhere, all cafes filled and we ended up sitting at Café
Anita wanted to try the cheese balls on the street but they were too many and she did not want to waste, eventually we had then at this restaurant, very different than the ones I ever had as they were placed over a sweet paste with pomegranate. It was a cold night but the heating system in the restaurant was appropriate. Well never thought of spending Christmas Eve in Greece, and here we were, had one of the great times.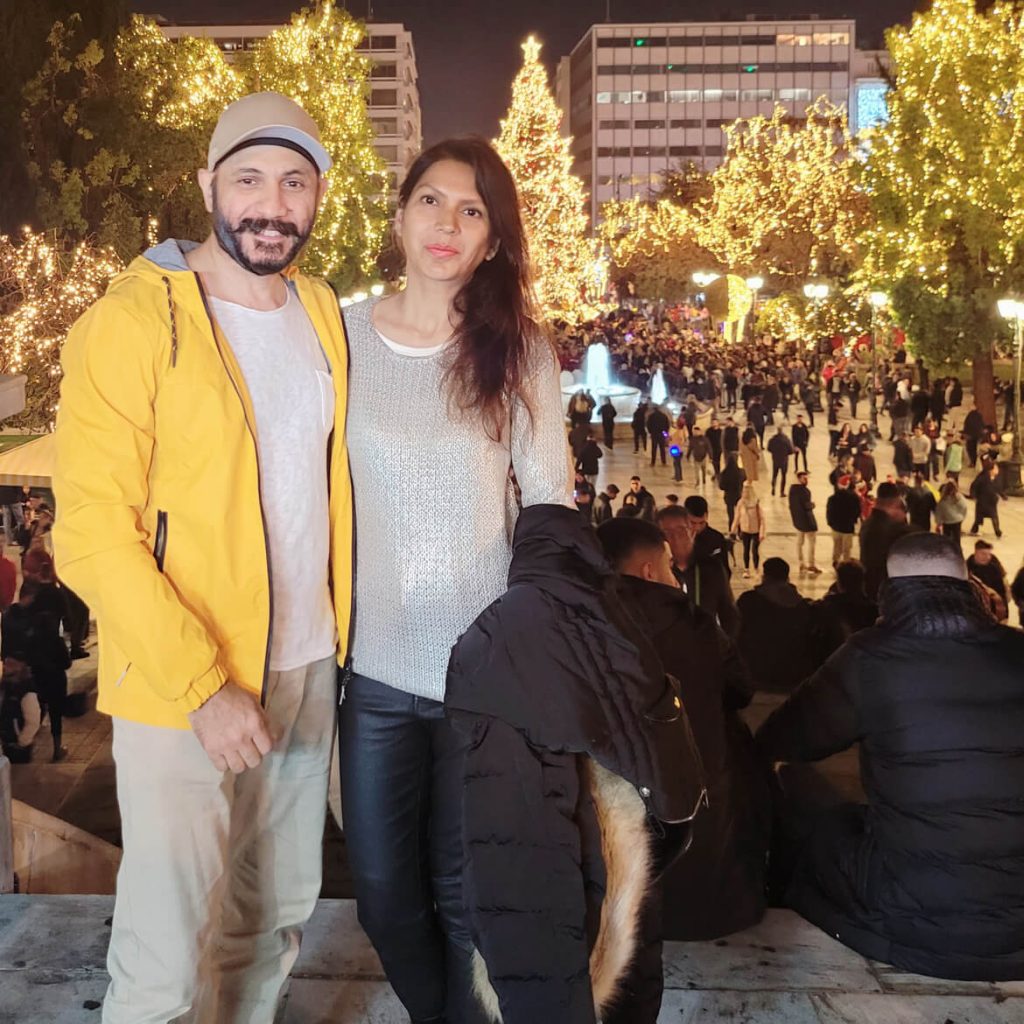 ---
Location: 2 Evaggelistrias and, Mitropoleos str, Athina 105 63, Greece
Date: Dec 24, 2022
Type: Restaurant