Anita's Experience
For the background, you can check out the details mentioned below. I tried out something new here and that's local Serbian hot wine. The combo of cold weather and hot wine was something I had not tried before.
Prabjeet Experience
This was a pleasant surprise, we were strolling down the Republic square in Belgrade, and as we passed across a street, I found a familiar-looking hotel from the movie John Wick by Keene Reaves, Instantly searched on the internet to confirm.
Had an immediate urge to walk into the hotel to check it out, it was a 116-year-old hotel built in 1906, had a great décor and took back me into a time machine, in fact, felt like a titanic cruise liner in a way that I looked at the ceiling.
Love the place where we sat, 2 chairs facing the window, where we could see the world go by.
Must Visit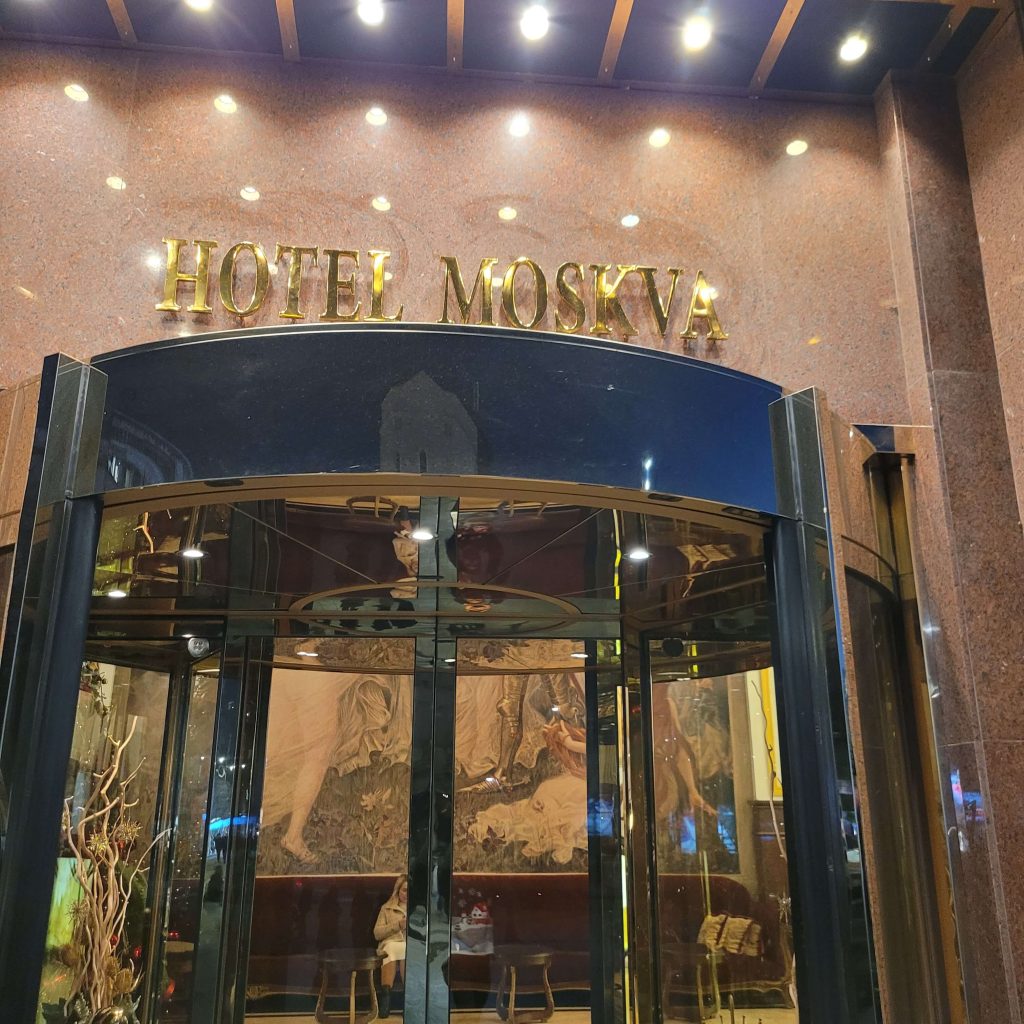 ---
Location: Balkanska 1, Beograd 11000, Serbia
Date: Dec 23, 2022
Type: Restaurant