Anita experience
Being a Friday and when we both already had our evening coffee we did not want to go to a coffee place but wanted to visit a chill place. So this 100 places thingy has initiated me to make a list of places to visit.
I quickly checked my list and it was Viola.. I know where to go and I m ready to go.
It was a cool chill place. The Mushroom dumplings and the BB king cocktail I had is surely recommended. I opened up and had a hearty talk after a very long time. It was perfect to the T.
While seeing this interesting painting I saw this interesting cafe across the street. The weather was really nice and made an impromptu plan to just have coffee. The cappuccino was nice and the ambience is good if you are a person who s into books coz they had books of different genres. I tried out matcha tart along. It Wasnt bad. The weather made it nice.
Prabjeet Experience
Anita was excited and had mentioned a few times her interest in visiting this 1895-built Warehouse converted 5-star hotel's cafe/bar. it's pretty close to where we live and this hotel comes on the way of our Singapore river walk we usually take in the evenings.
Today was the day to make that happen, to be frank, the place had good music, a grand bar/cafe, and a very intimate feel to it. We spent about 4 hours, which we would technically not do in most cafes.
The place has a chill vibe in the evenings, with the light dimmed to the minimum, it kind of looks semi-magical, if I can use that word.
Definitely, a place that can be visited again.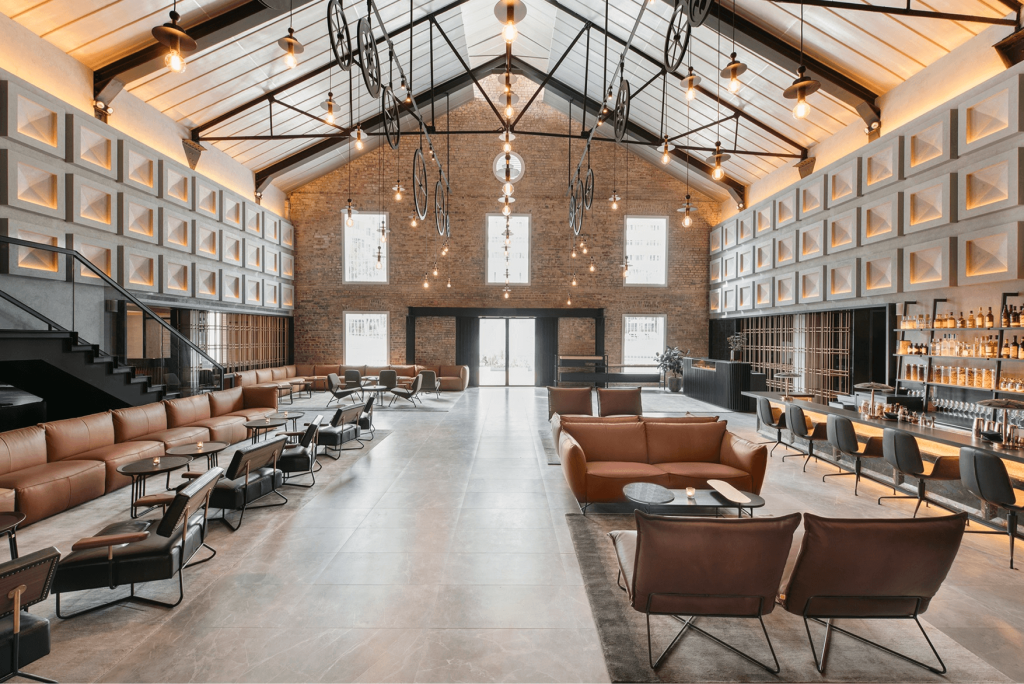 The Warehouse Hotel was built in 1895 along the Singapore River as part of the Straits of Malacca trade route. At that time, the area was a hotbed of secret societies, underground activity, and liquor distilleries. Today, while much of that history has disappeared, The Warehouse Hotel has been meticulously restored as a modern 37-room boutique hotel, focusing on heritage and local culture.
---
Date: 27 May 2022
Type: Cafe
Time of the day: Evening 8:30 pm